EXHIBITIONS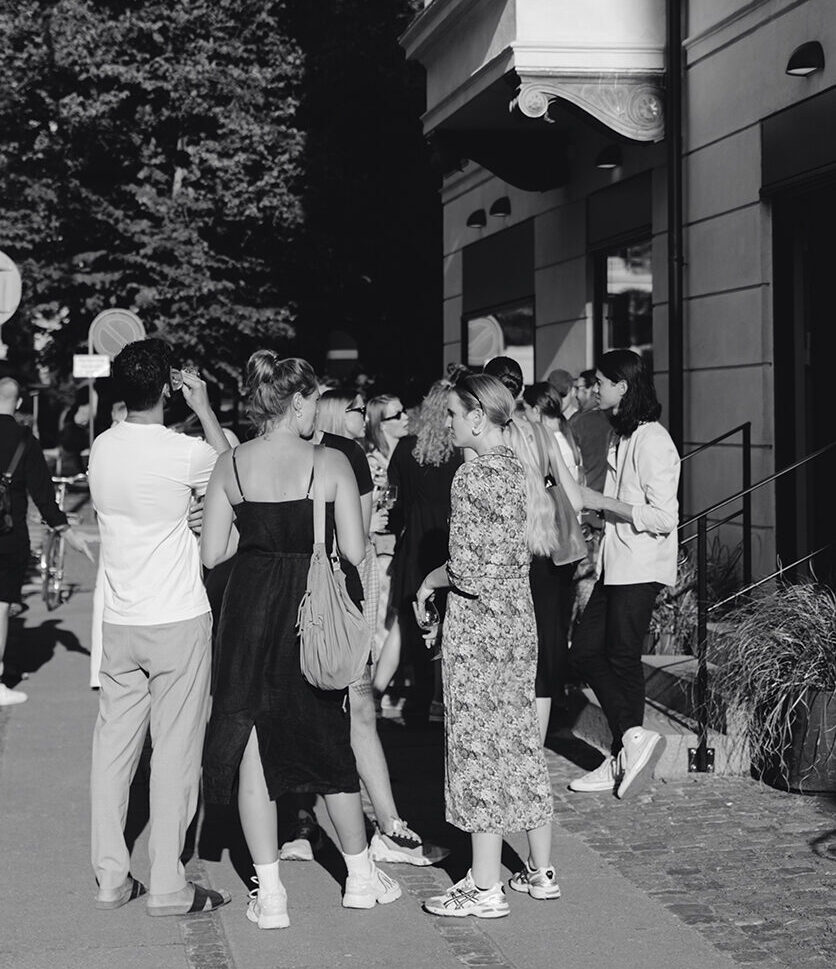 CURRENT EXHIBITION:
EXHIBITION — 'EMERGE' BY ALIUM
DURING 3DAYSOFDESIGN
03.09.2020 — 01.10.2020
During 3DAYSOFDESIGN 2020 ALIUM Gallery will be hosting 'Emerge', a group exhibition where a curated selection of handcrafted artworks, created by seven artists, will be presented alongside each other in the meticulously arranged and atmospheric space that is ALIUM.
The idea of ALIUM initiated from the interaction between art, interior, design and architecture and ever since the establishment of the gallery this spring, a still growing assembly of artists have taken part in the evolution of the gallery.
All artists taking part in the 'Emerge' exhibition, each explore fusions between different elemental and artistic universes, and effectually speaks into the ALIUM ethos in their own inimitable manner. They all have a strong focus on the fundamental origin of each art piece they create and their choice and exploration of materials and techniques corresponds with the idea that, by blurring the boundaries between different modes of creativity, remarkable correlations will emerge.
The exhibited artworks and sculptural pieces explore aesthetic expressions, lines and shadows and allows for unique shapes and forms of tactility to arise from the surfaces of their selected materials.
The artists showing their artworks will be; Atelier Armand, Hanna Heino, Ida Vikfors, Noa Gammelgaard, July Adrichem and the duo Jeba Arkitekter.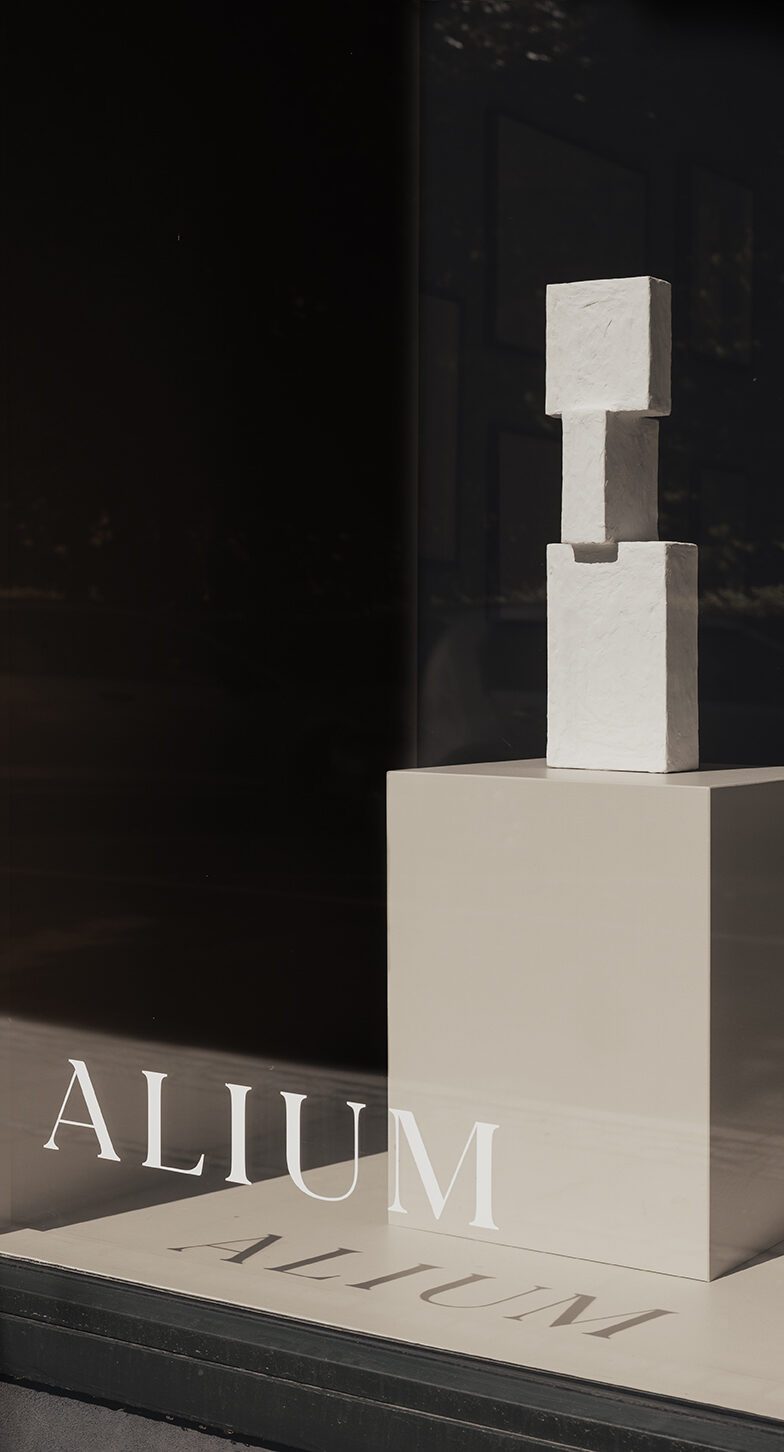 UPCOMING EXHIBITIONS:
Will be announced soon.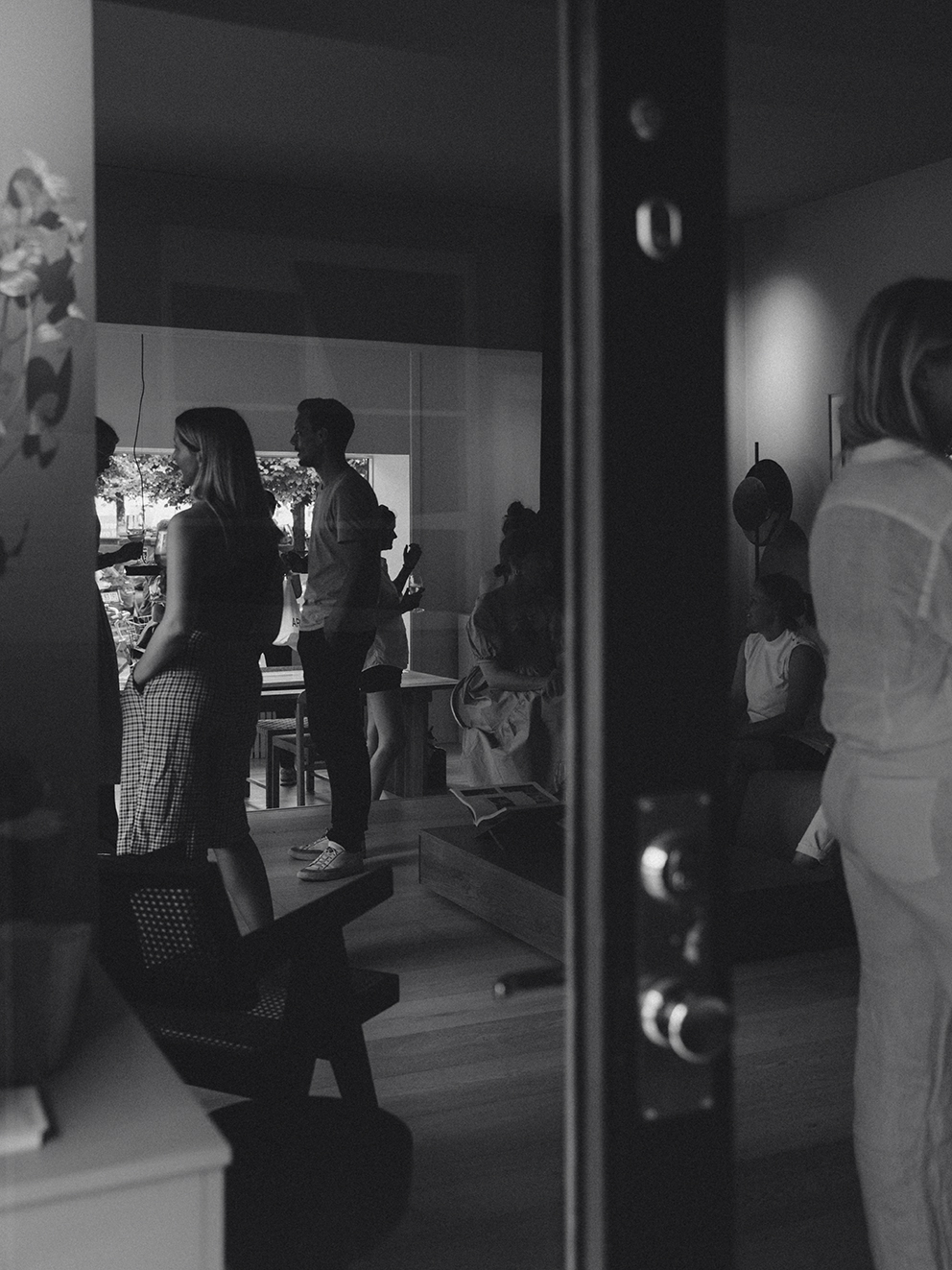 PAST EXHIBITIONS:
Carsten Beck's new series of paintings can be boiled down to a Scandinavian minimalistic expression transferred to a physical format through oil on canvases. The lines in his paintings create new objects and formations that immediately fascinates the eye and makes one find comfort and relaxation. 
The 'Align' exhibition by Atelier Cph at the ALIUM Gallery, Frederiksberg Bredegade 1, 2000 Frederiksberg. A selection of original artworks and sculptures.