EXHIBITION — 'ALIGN' BY ATELIER CPH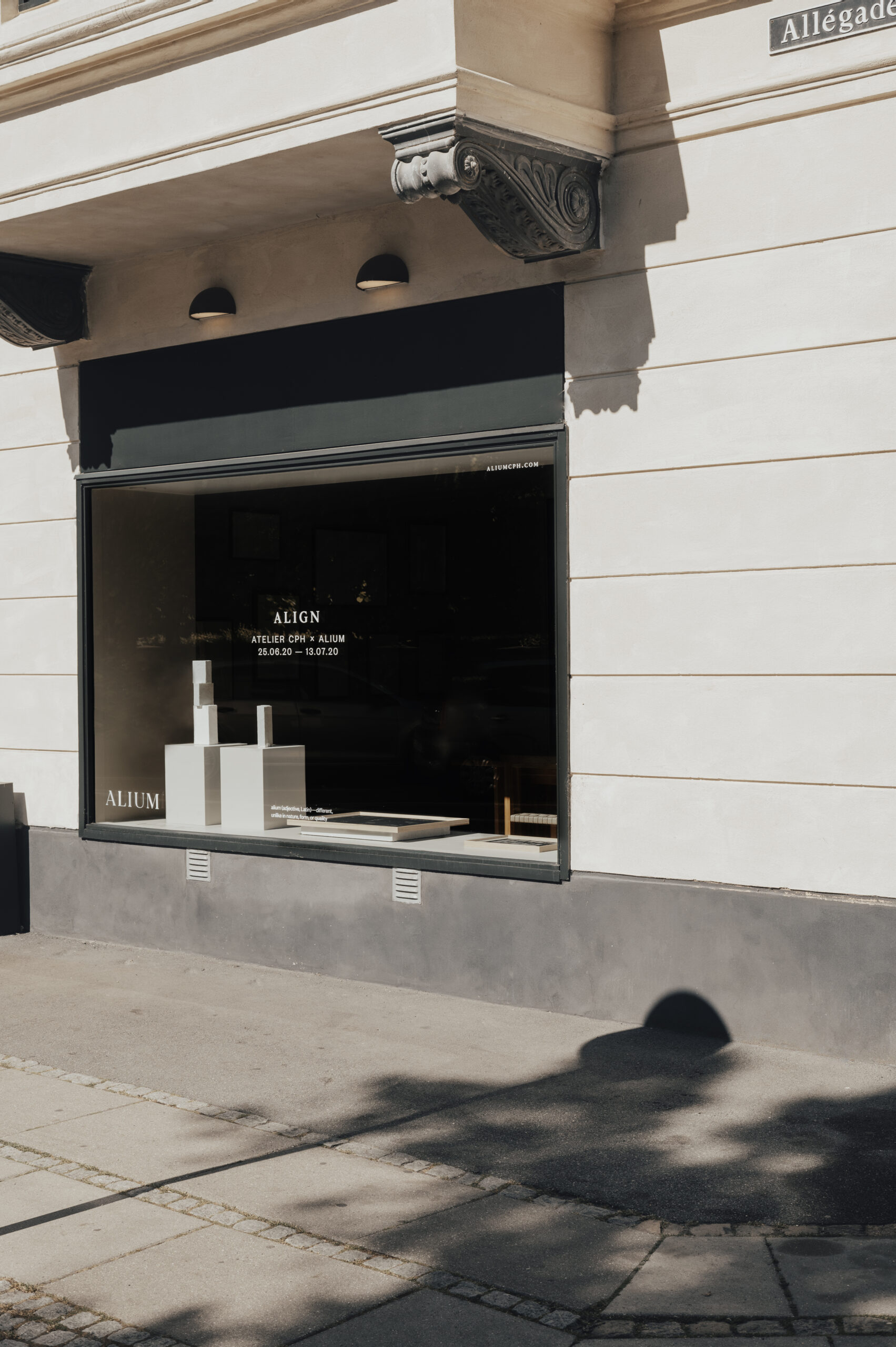 The 'Align' exhibition by Atelier Cph at the ALIUM Gallery, Frederiksberg Bredegade 1, 2000 Frederiksberg. A selection of original artworks and sculptures. 
From 25.06.2020 — 13.07.2020.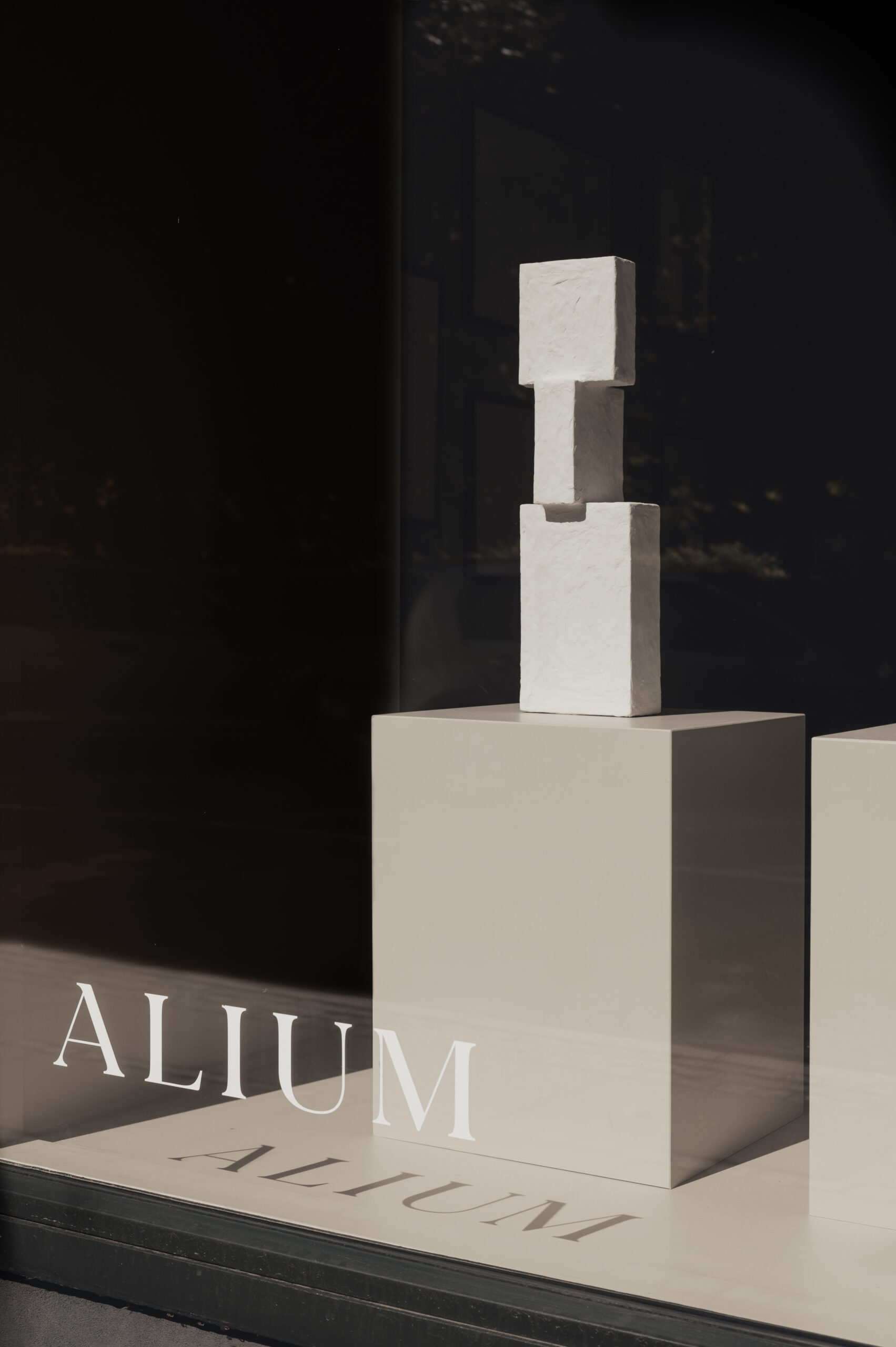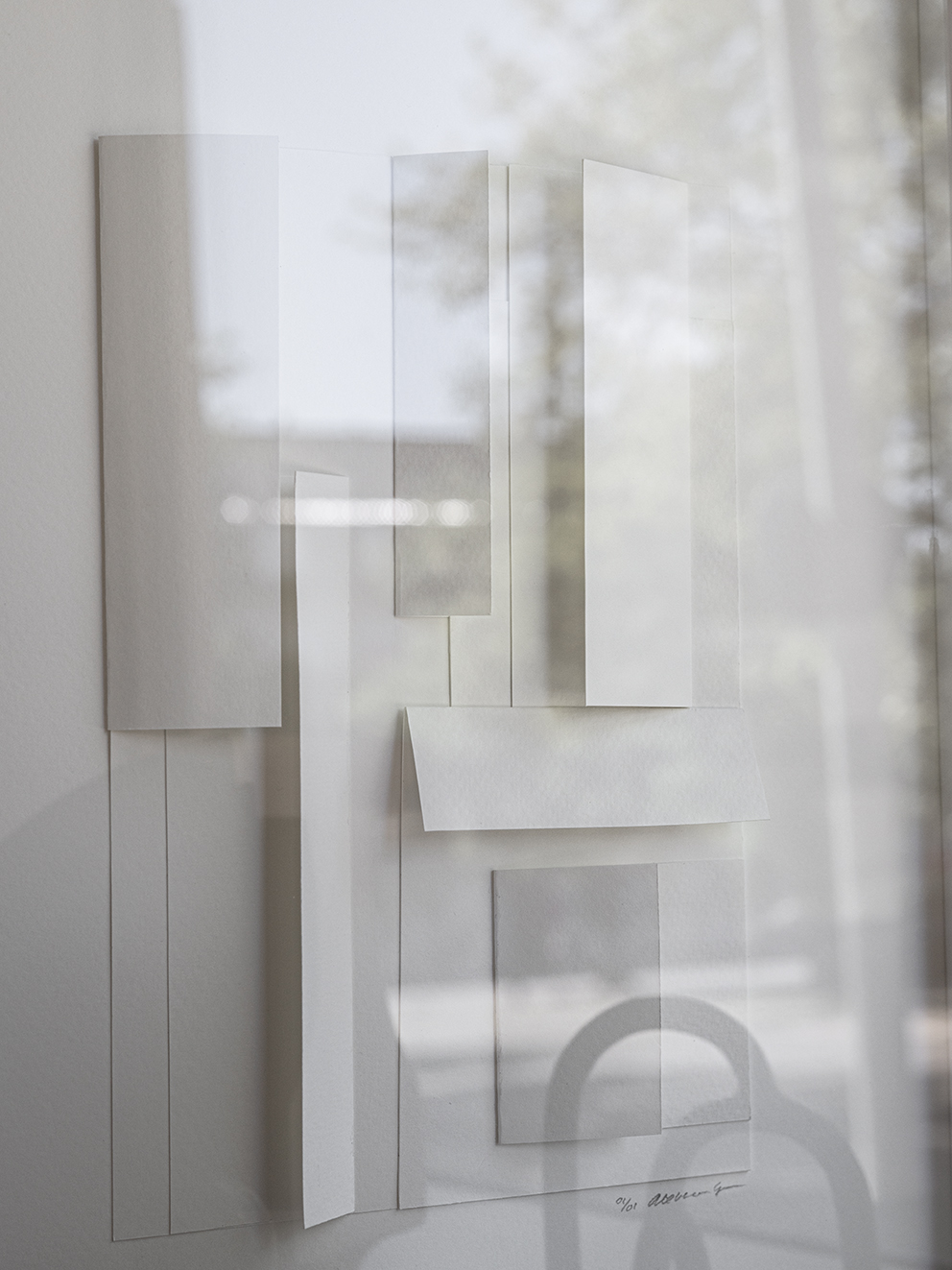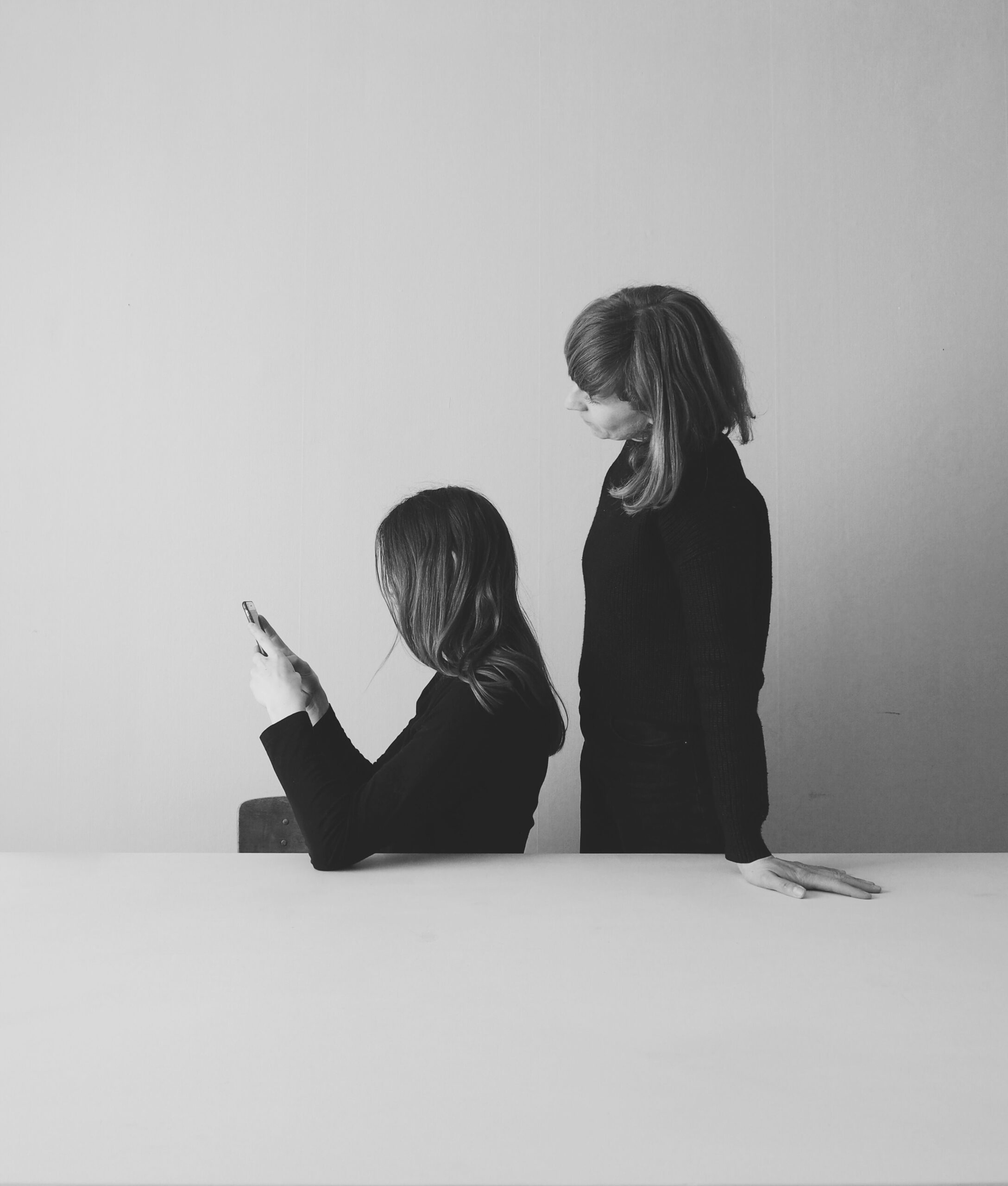 Atelier Cph is a Copenhagen based design studio established in 2012 by trend forecaster Sara Ingemann and art director Mandy Rep. Atelier Cph is a space for artistic expression and creative development in the heart of Copenhagen. Their work has a high focus on tactility and quality where experimentation with different techniques, textures and materials is essential, and this translates through in the 'Align' exhibition too.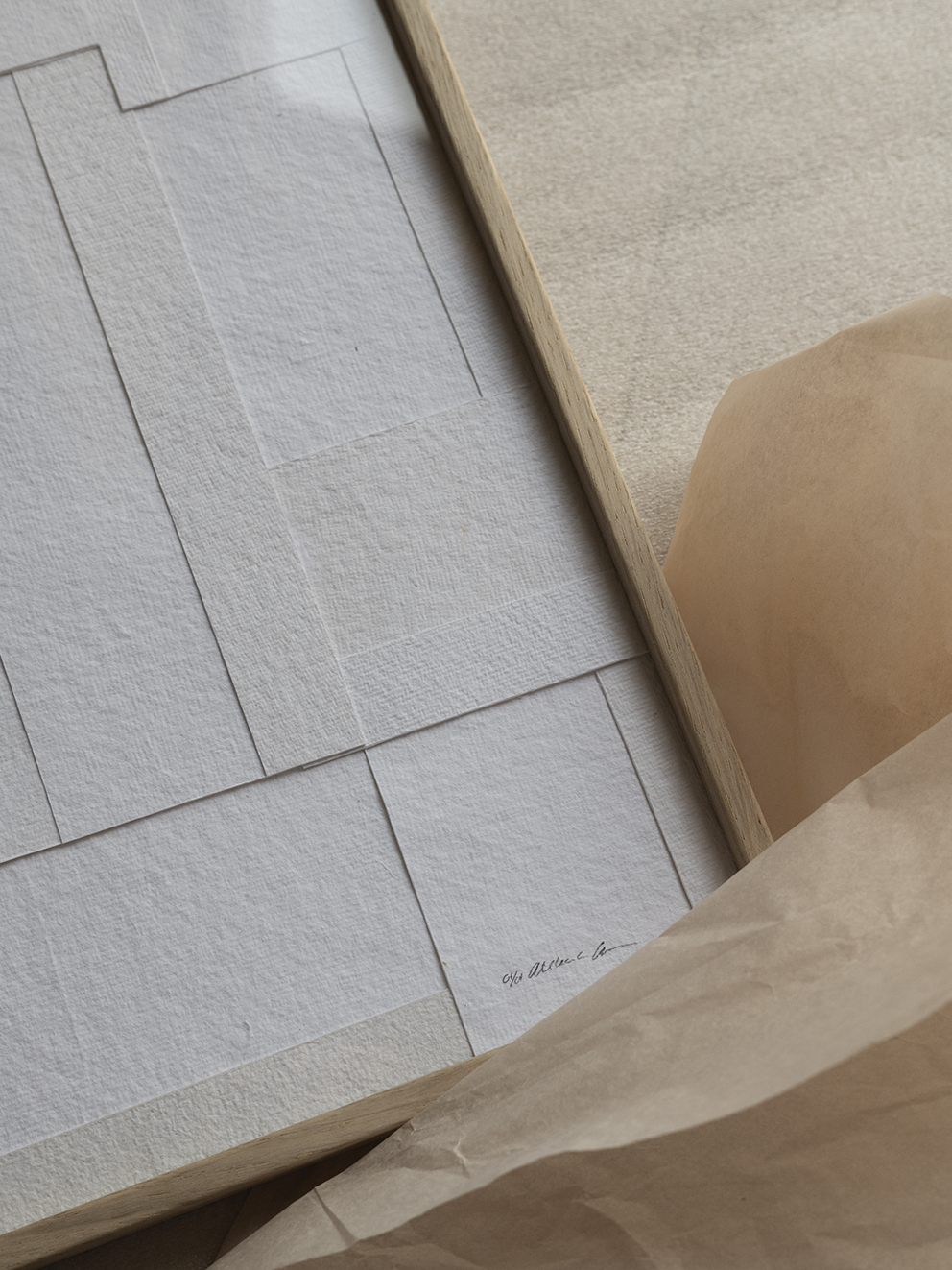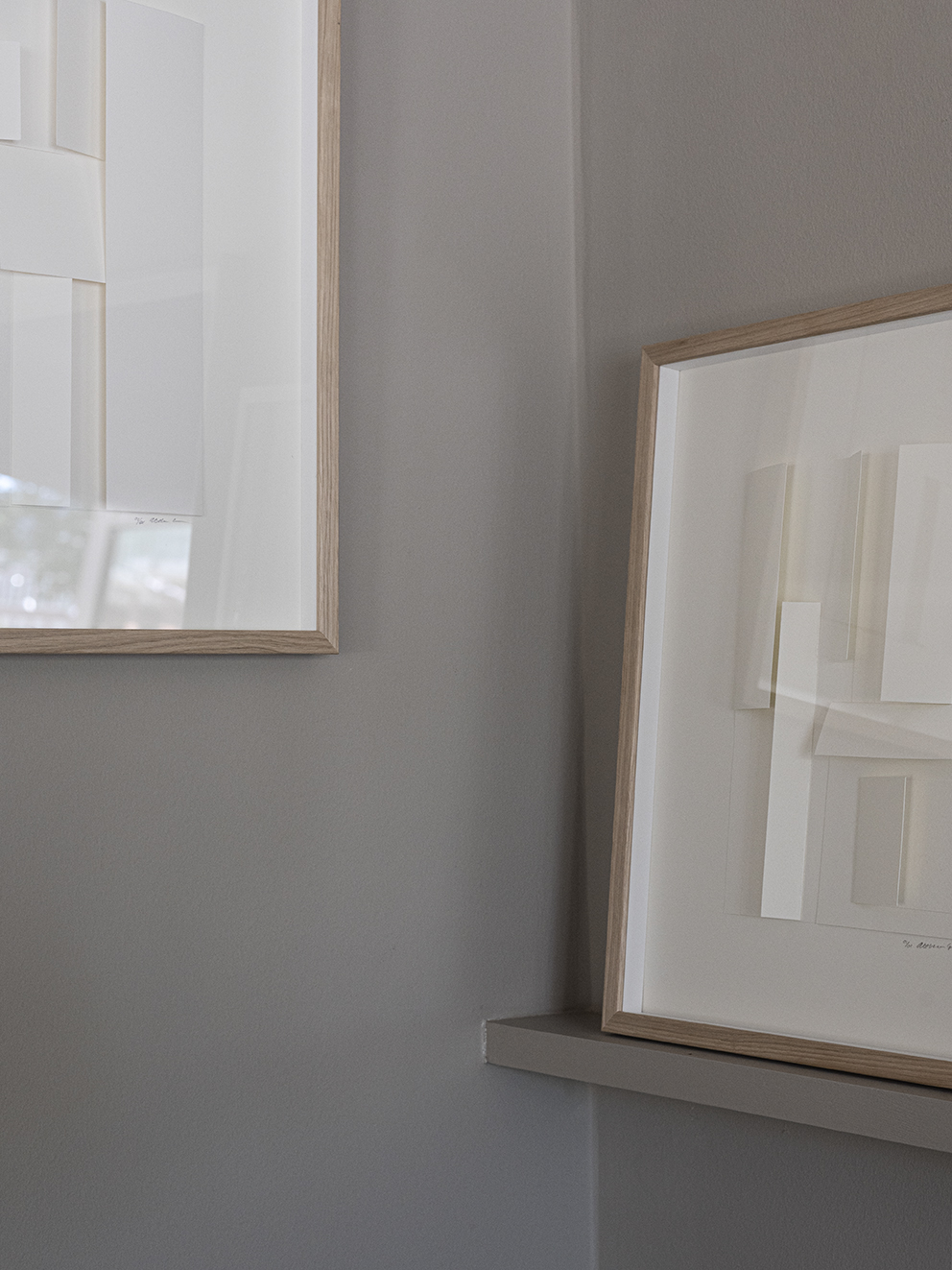 "When we start a new collection or do art pieces for an exhibition, we experiment within new techniques and materials. It's important for us to work with tactility, to explore new paper qualities, to test how different materials work together and to be playful and creative. In the actual process where we create the art pieces and sculptures, we try to be spontaneous and trust our intuitions".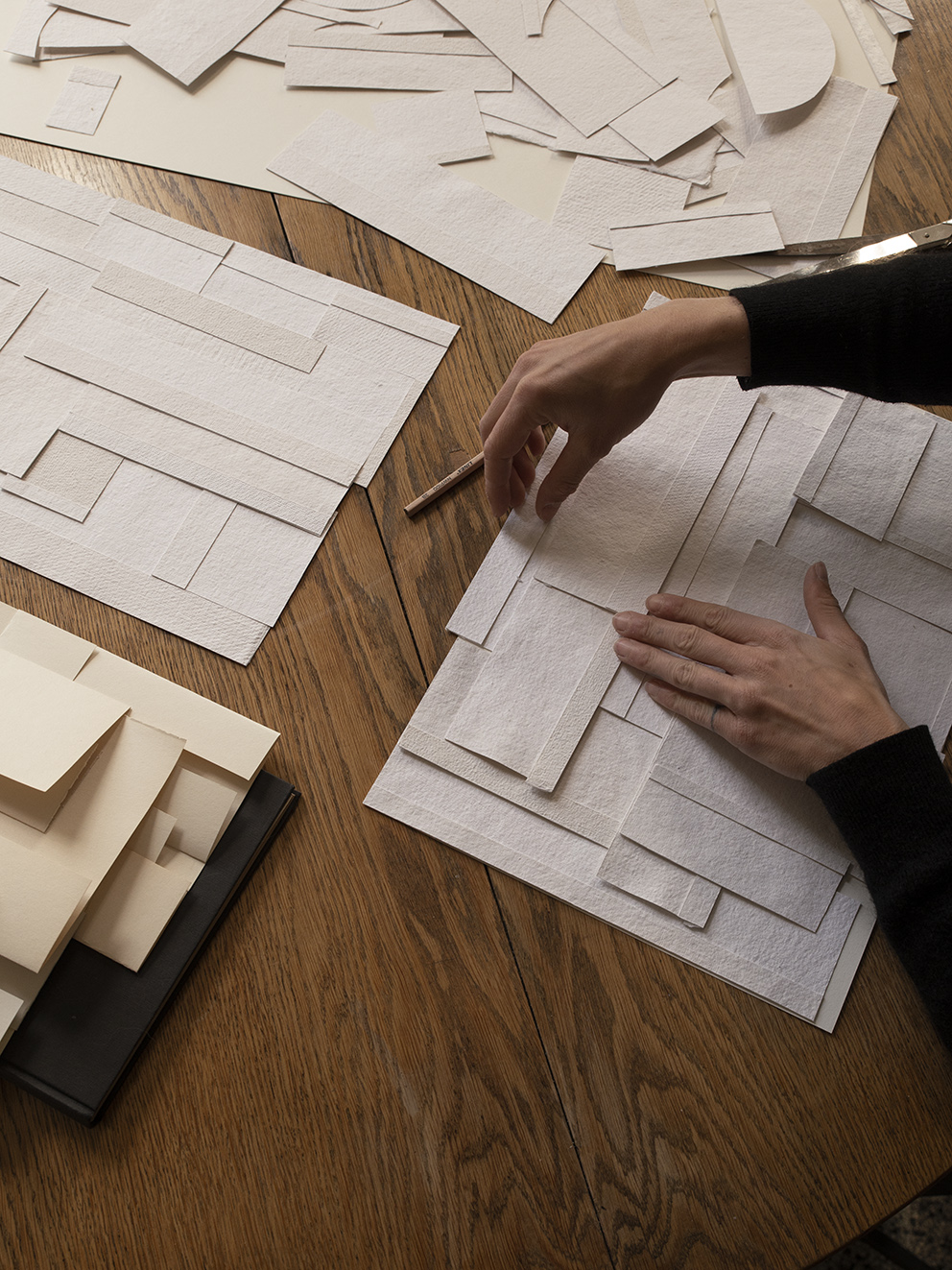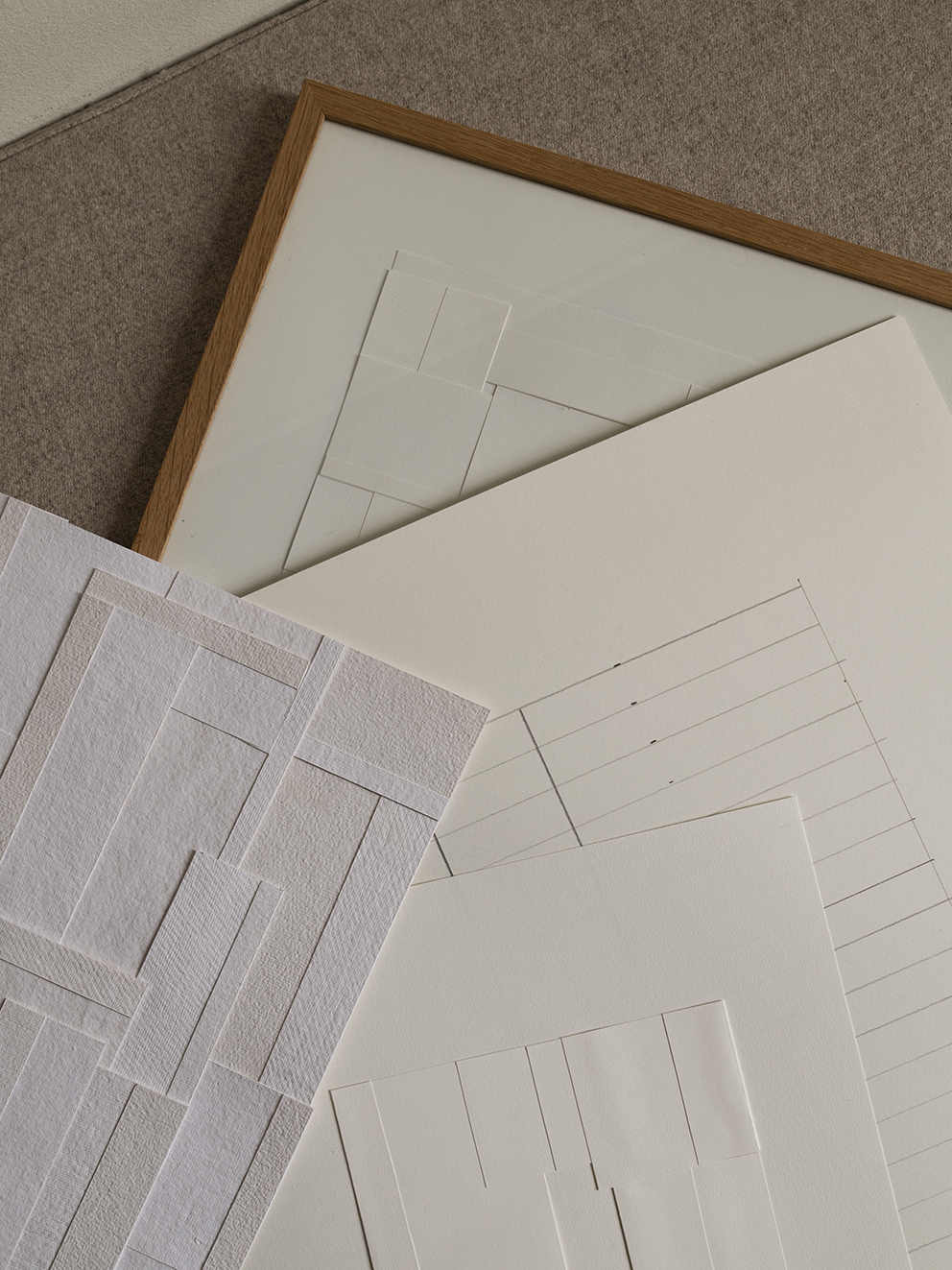 "For this exhibition we were inspired by architectural lines and sketches. Architecture tells so much about the history of places and it is tightly linked to different art movements. We are very inspired by modern architecture that merged in the 20th century, for example De Stijl, Bauhaus, Brutalist architecture and Constructivist architecture. At the same time, we find great inspiration in the minimalistic but artistic approach from these times architects and artists. All this inspiration we have translated into our new 2d and 3d pieces where we experiment with tone on tone colours, geometric shapes and different techniques".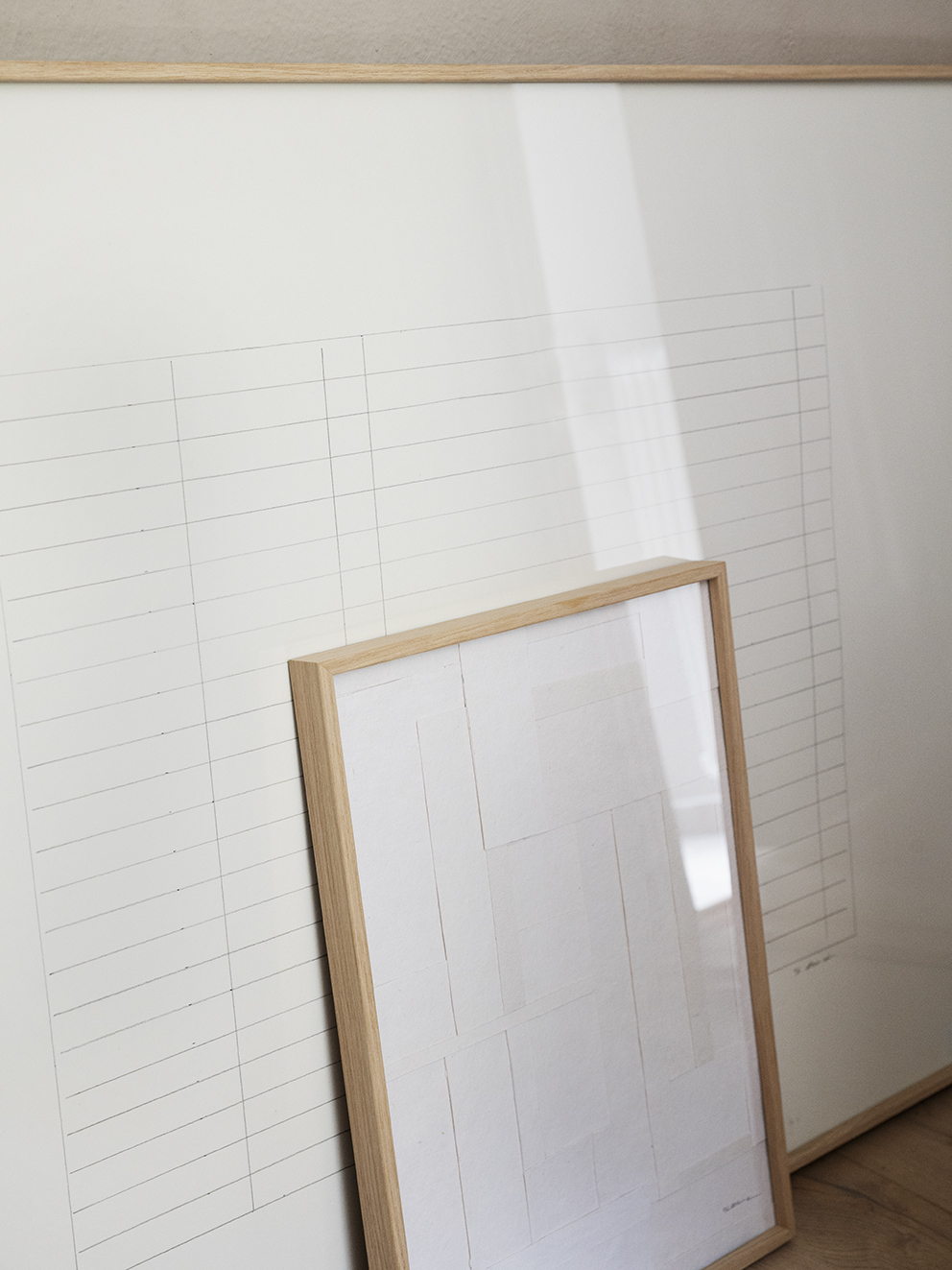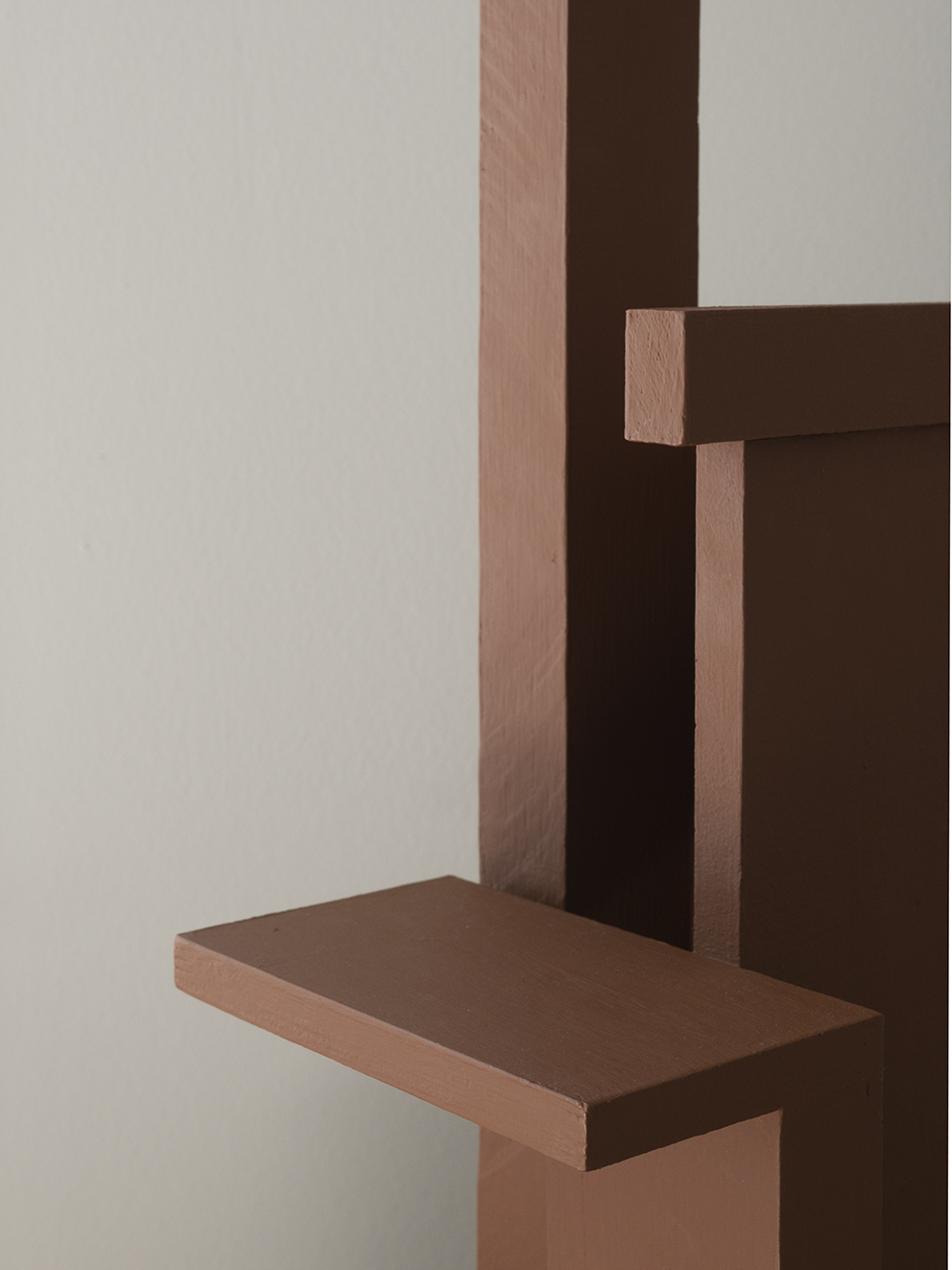 The exhibition 'Align' by Atelier Cph has been an experiment with architectural lines and geometrical shapes. Atelier Cph found an interest in working with abstraction, a reduction that investigates the pure essentials of form and colour. With this in mind, they created an assembly of cubistic and geometric shapes where both vertical and horizontal lines meet.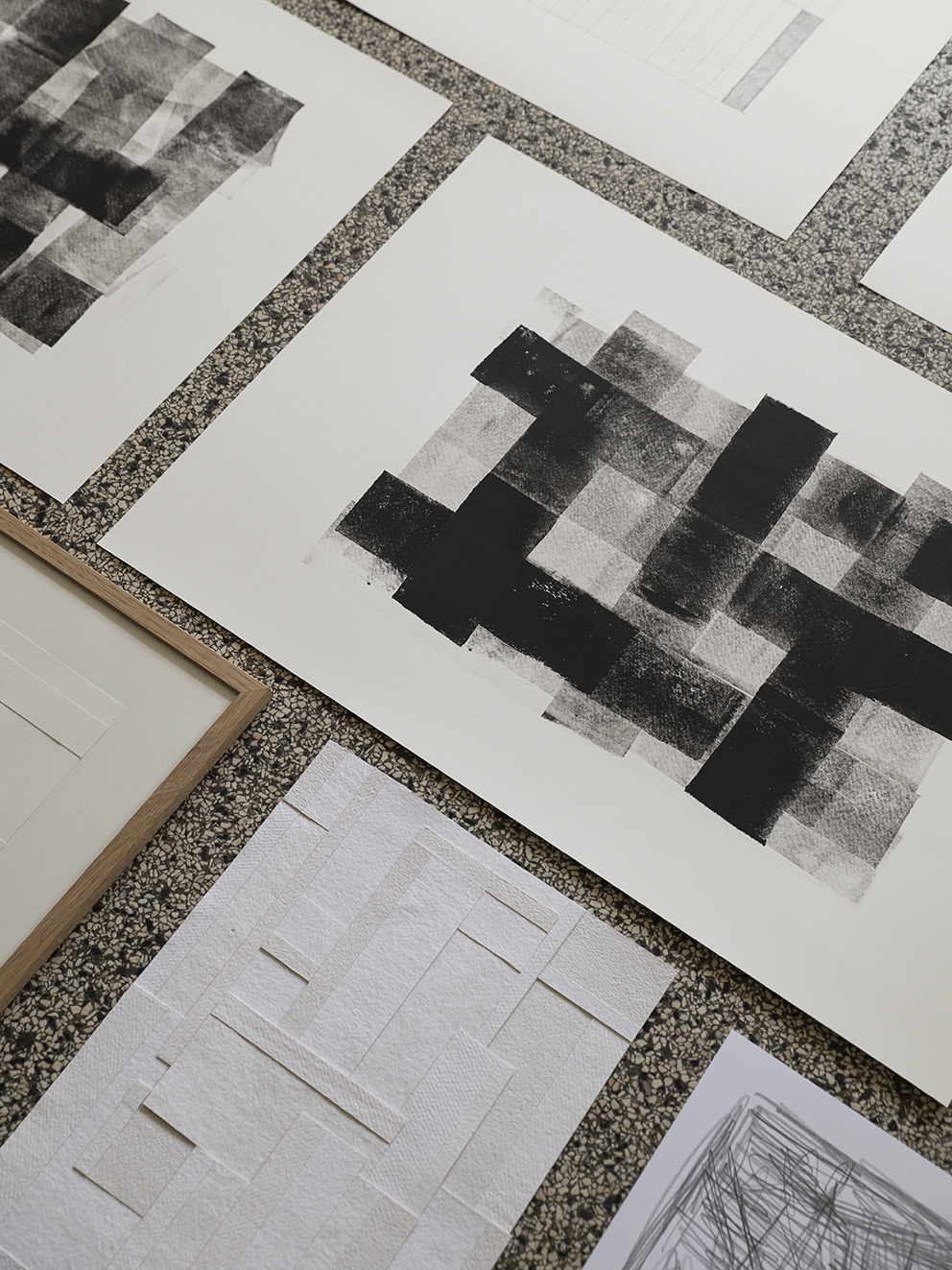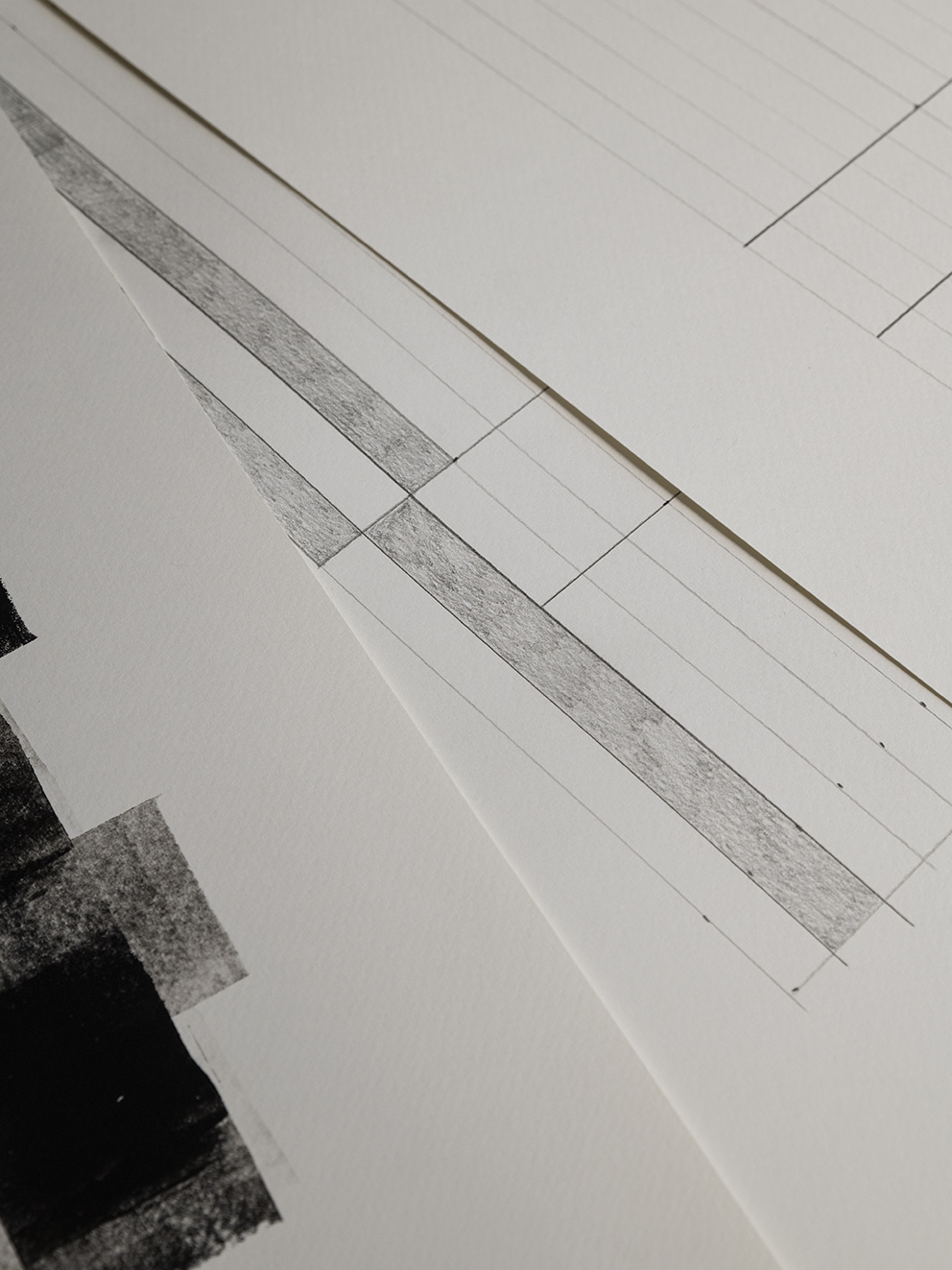 "Our artwork often comes from inspiration in architectural lines, abstract shapes, geometric forms and a minimalistic approach to art. For this exhibition we focus a lot on tactility, details and materials and how to combine this in a new experimental way. In general, we have a love for the small details and find a lot of inspiration in layering paper, working with tone on tone paper in 2d, soft pencil line work and scribbles and combining it with our cubic 3d sculptures".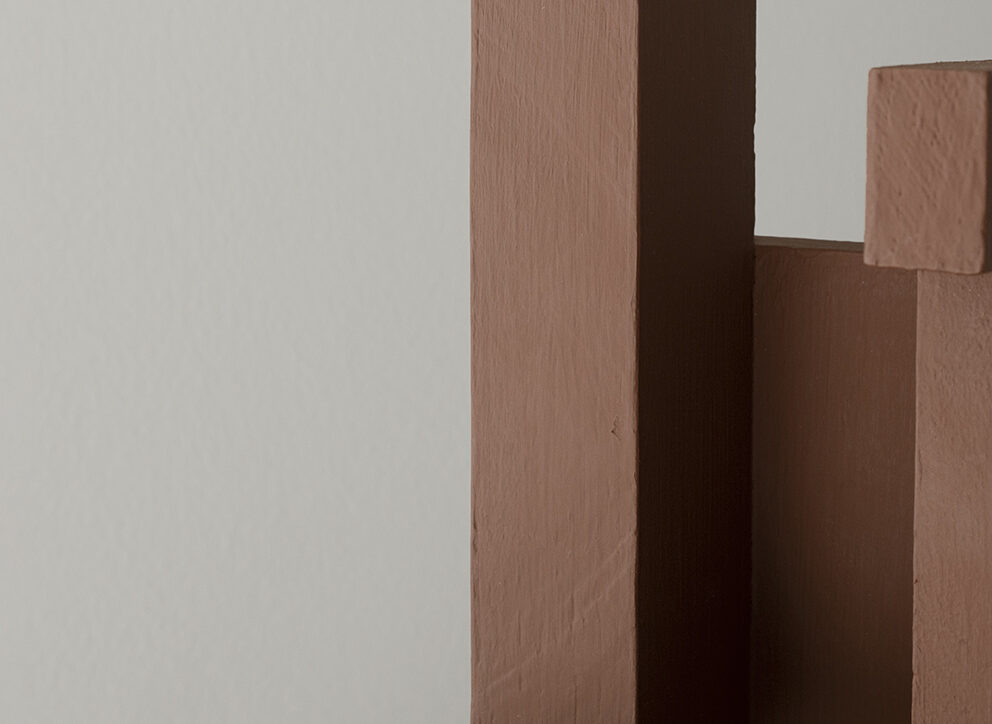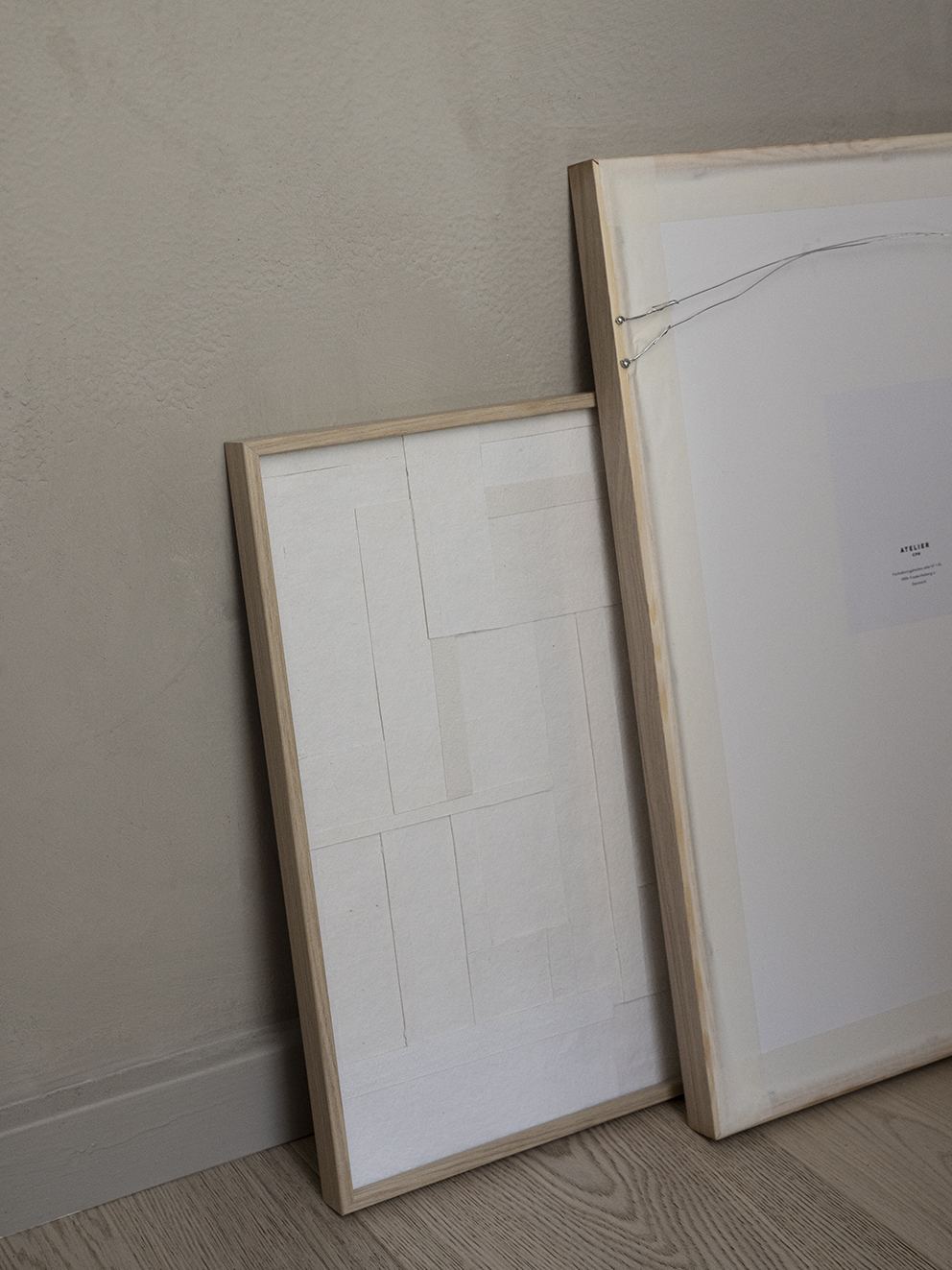 "We started the first Atelier Cph art print collections 6 years ago. This practice has developed into original artworks, bigger wall murals and sculptures over the years. It's been exciting for us to start working with and create 3d objects as it comes  as a very natural next step to the prints that we have been creating. When we create new artwork, we focus a lot on calmness and balance. In a world where we constantly get overloaded with images, we want to create pieces with a good balance in form and colours that doesn't create too much noise or asking too many questions".