Art Bowl – Sand
Original artwork by July Adrichem. Handmade.
Made from plaster and cotton fabric, painted sand. Signed and dated on the back.
The Art Bowl series is characterized by its unique structures and minimalistic organic form. Inspired by Japanese aesthetics, the circular form symbolizes strength & elegance.
Born in 1988, July Adrichem is a Dutch artist that focuses on minimalistic shapes. In her artworks, she always seeks for the ultimate balance in an everchanging environment. Many materials, shapes and colours get involved in the process of creating her sculptures, and that synchronisation process, she says, is what it's all about.
The Art Bowl is equally beautiful displayed on a wall or laid on a flat surface.
Measurements: L 52 x H 5 x W 52 cm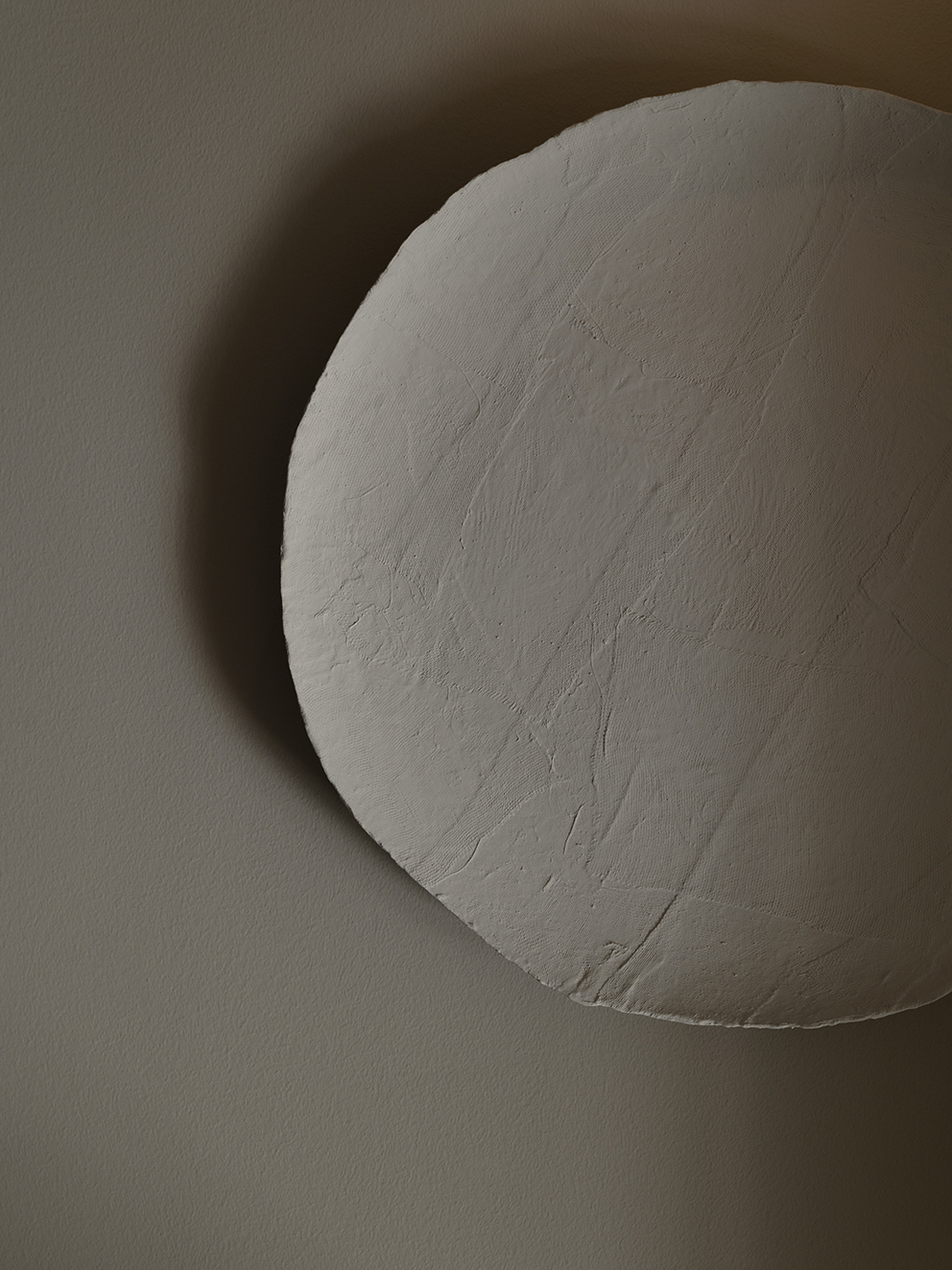 All of my work is built on my senses. My hands and eyes are my guides. 
I get inspired by textures, shapes, and colour. I watch, observe, and translate the details I want to use in new work.