Vault 04 — Tundra Grey Marble
Vaults by Norm Architects is a series of sculptural fragments exclusively available at ALIUM. Inspired by classical architecture, the different sculptures in the series are carved solid stone pieces that resemble elements of vaulted ceilings, arches and the repetitive rhythms of classical architecture. Every piece is cut from a different part of the stone, unique in detail and will vary slightly from the photo.
The model sized vaults are tactile and tangible pieces of architecture. They have precise carvings that interact with the veins and structure of the natural stone which creates a tension between geometric order and random geological patterns, that is so essential architectural practice.
Norm Architects was founded in 2008 in Copenhagen, working in the fields of industrial design, residential architecture, commercial interiors, photography and art direction.
Measurements: L 34 x W 7 x H 20 cm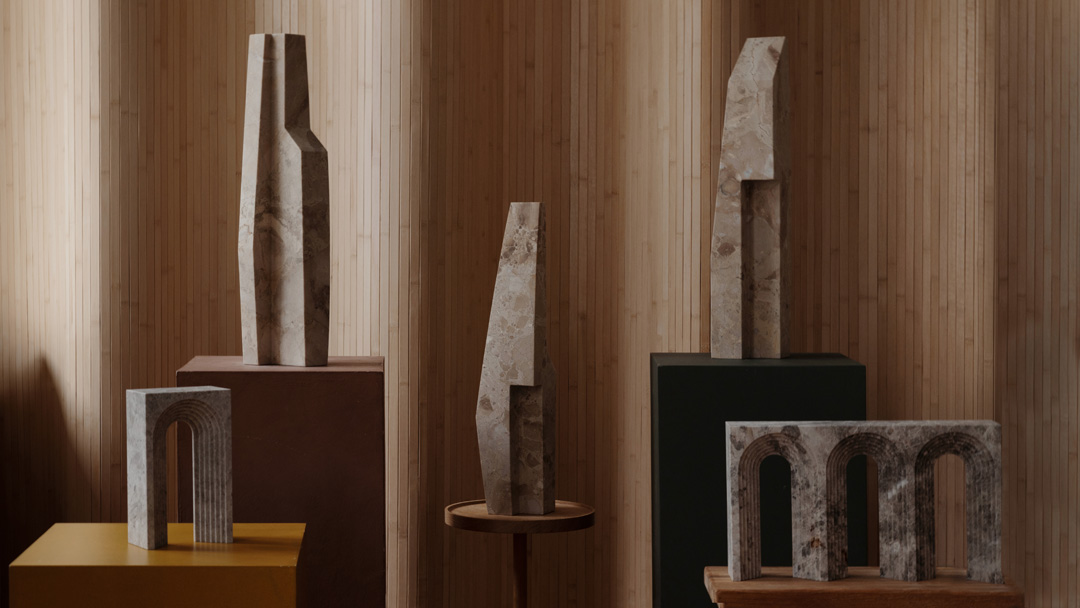 The Vaults each have their own unique character but share a familiarity in their carvings. Just like the letters in an alphabet. The sculptures are monolithic on their own and become an architectural landscape in dialog with each other.