Totem 01 – Kunis Breccia
Totem by Norm Architects is a series of sculptural fragments exclusively available at ALIUM.
Inspired by prehistoric monuments, the 3 different sculptures in the series are carved in solid stone pieces that echoes the primitive arts of ancient worlds.
Made from Kunis Breccia, warm honey colored sediments of this natural stone, create a beautiful interplay with the sculptural carvings of the totem sculptures.
Norm Architects was founded in 2008 in Copenhagen, working in the fields of industrial design, residential architecture, commercial interiors, photography and art direction.
Measurements: L 10 x W 10 x H 50 cm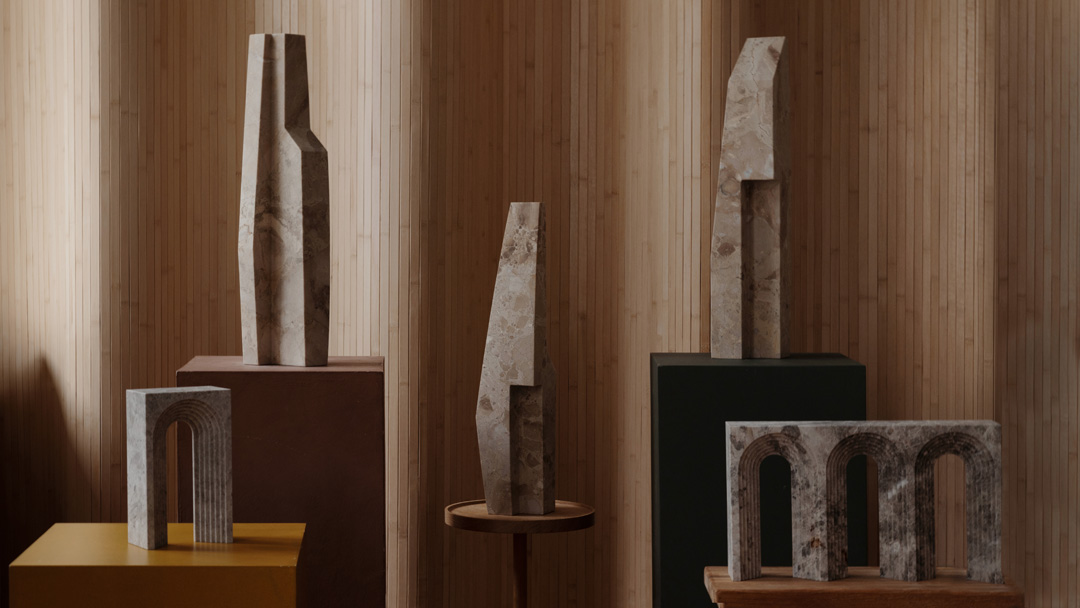 The abstract pieces draw on inspiration from known monuments like the monolithic sculptures of Easter Island, StoneHenge in the UK or totems found on the American continent.