Blue Seaweed 02
Original one of a kind artwork by Danish artist Anne Nowak, cyanotype on 300g heavy art paper.
Signed by the artist. Place of origin for the seaweed used for this artwork is noted on the back. The seaweed used for this artwork was found on the island of Bornholm where Anne grew up.
Anne Nowak (b. 1976) is a Danish artist based in Copenhagen. Although she uses materials as different as paper, mirrors, stones and fabric, and different techniques such as screen printing, drawing, spray painting and cyanotype, her aesthetics is driven by a fascination towards the outer hemisphere. Using a deeply poetical language, she creates magnetic works inviting the viewer on a mystical journey into micro universes of suns, moons and planets.
Framing: We recommend having this artwork custom framed with spacers and float mounting to add depth and show the raw paper edges.
Frame not included.
Measurements: L 17,5 x H 24 cm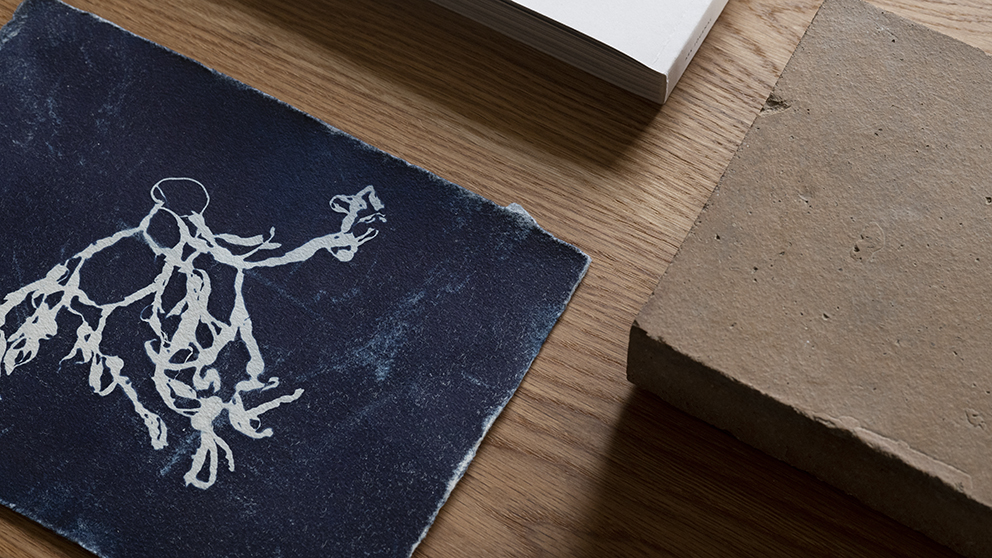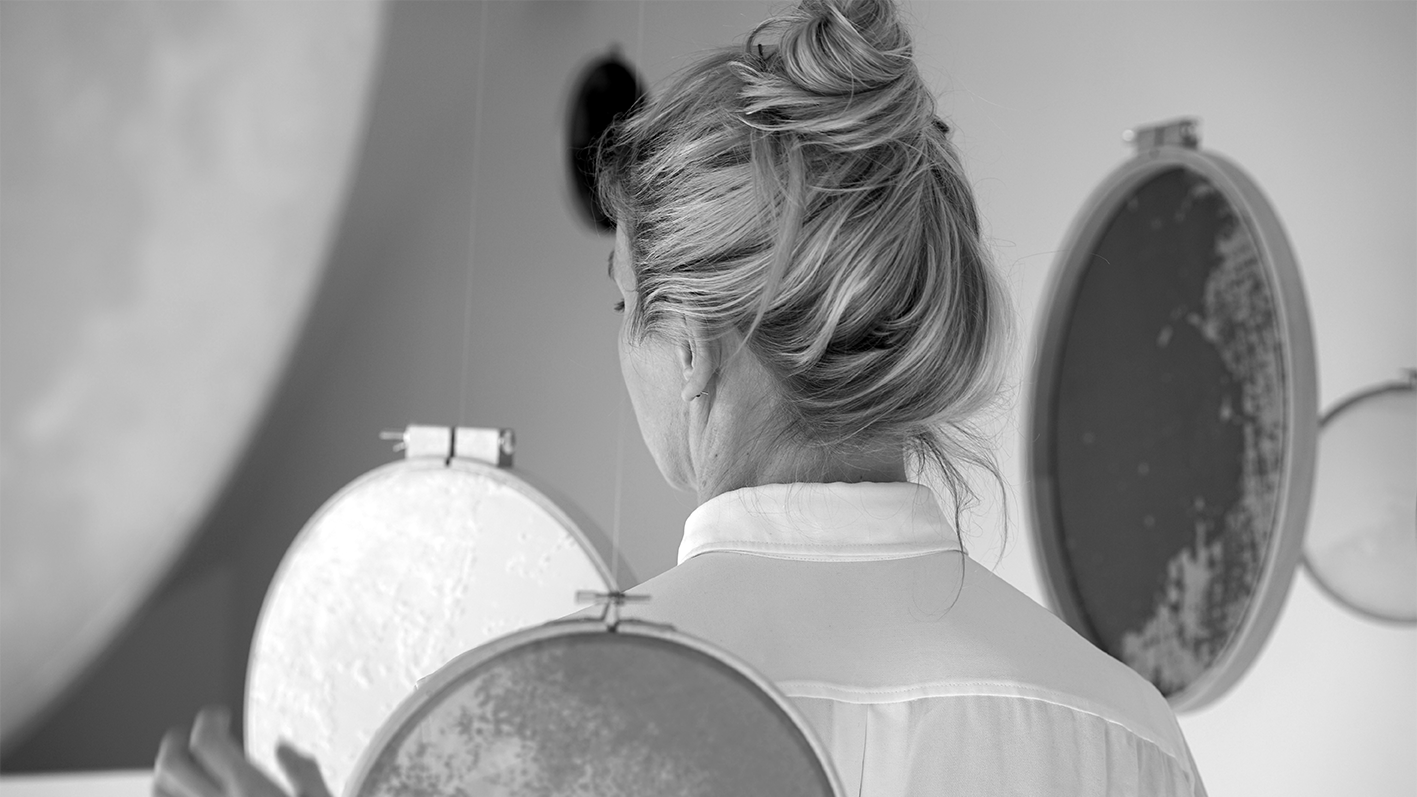 Using the photographic process known as Cyanotype, Anne Nowak makes negative prints of flowers and artistically processes the outcome.
Cyanotype, or "blue print," was discovered in 1842 by English scientist John Frederick William Herschel. The characteristic blue color is always a result of a Cyanotype.
This procedure was the first type of photographs. Anne Nowak applies a special mixture of chemicals onto the paper in the dark, and then exposes them to sunlight, depending on the strength of the sun, the print will be more dark blue, and less if the sun is weak (winter). It is also possible to make them in a dark room with UV light.