Lunar Crater 09
Original artwork created by Danish artist Anne Nowak.
Round plaster relief made with black sand. Traces of water, sand and nature creates its own pattern in the plaster, and the look of a full moon emerges.
Every piece in the Lunar Crater series is  unique and represents the light and dark of the universe and the urge to reach the surface of the moon. From a distance the relief looks like a glowing planet shaded by the night sky. When you look closer it has the feel and structure of a lunar crater.
Anne Nowak (b. 1976) is a Danish artist based in Copenhagen. Although she uses materials as different as paper, mirrors, stones and fabric, and different techniques such as screen printing, drawing, spray painting and cyanotype, her aesthetics is driven by a fascination towards the outer hemisphere. Using a deeply poetical language, she creates magnetic works inviting the viewer on a mystical journey into micro universes of suns, moons and planets.
The artwork is equally beautiful either displayed on a wall or laid on a flat surface.
Measurements: L 25 x W2 x H 25 cm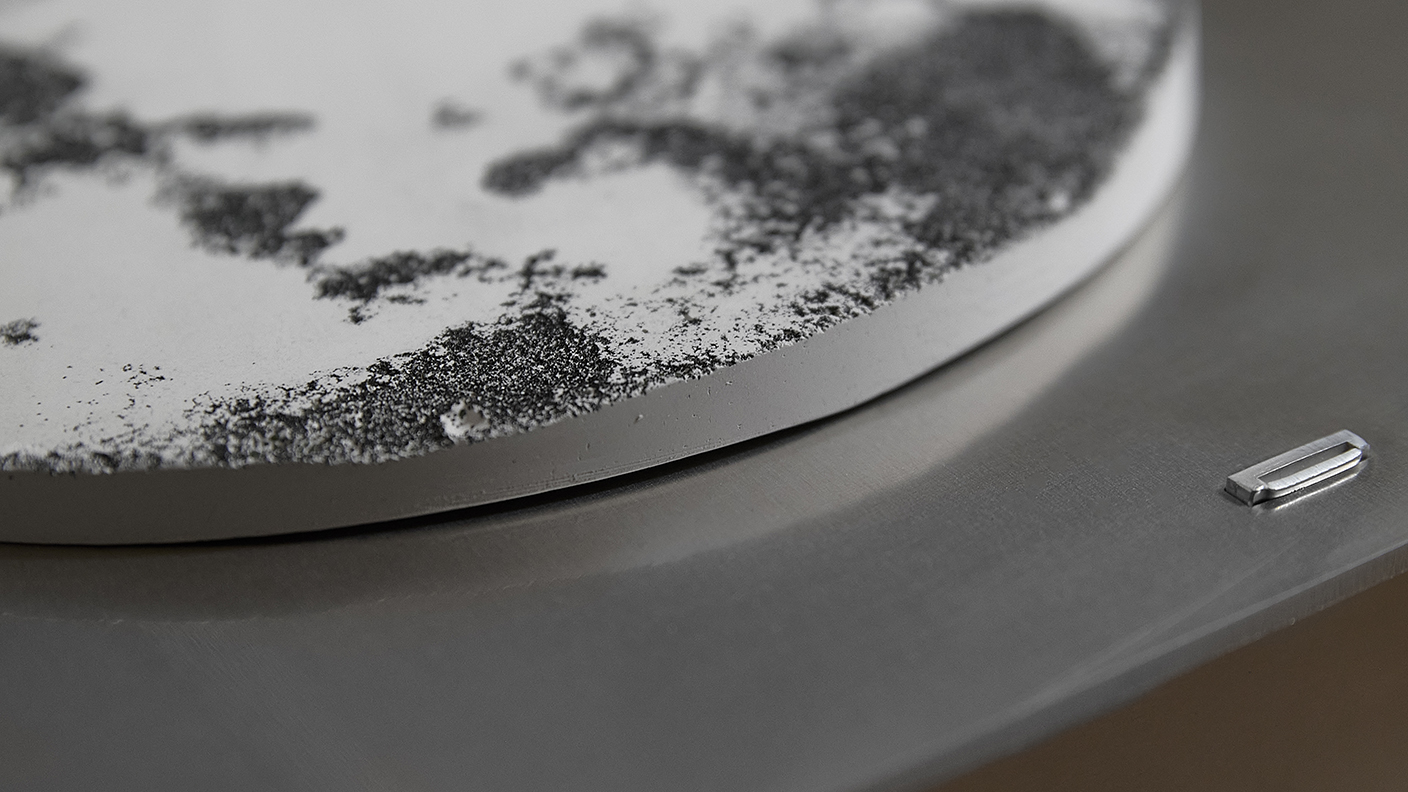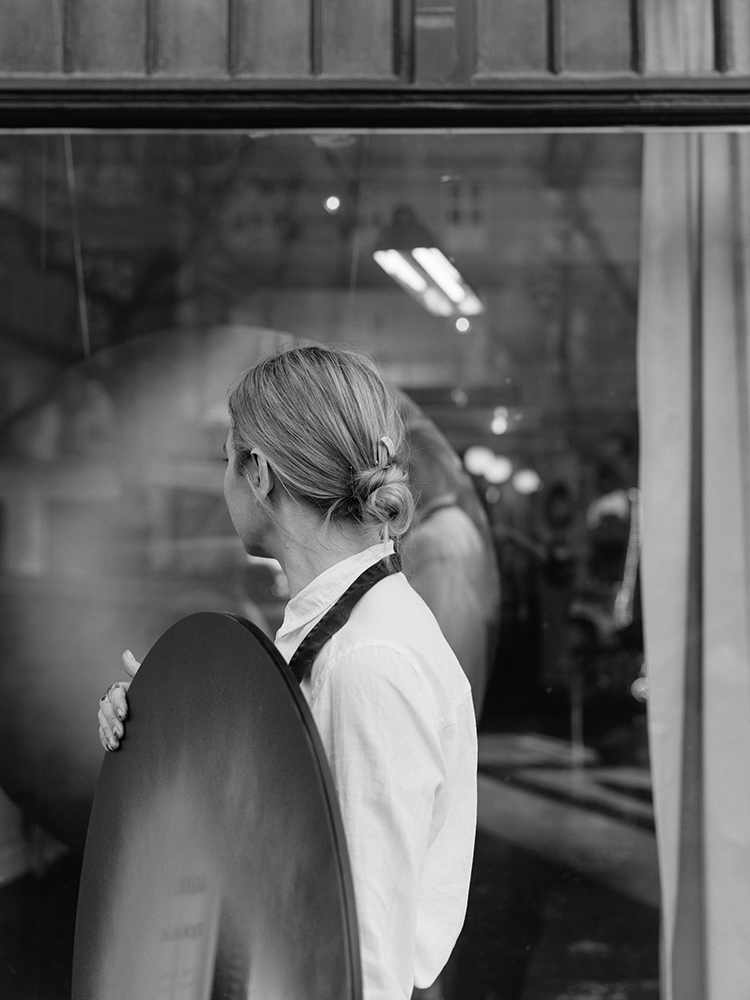 With an urge to explore the opportunities and limitations of various materials, Anne Nowak's work originates from diverse techniques. Driven by a fascination of the outer hemisphere, Anne Nowak invites the viewer on a mystical journey reminiscent of the Northern light, the breathtaking illuminations of the aurora borealis. Recognized for her use of strong, dusky colors, gradient and scale, Anne Nowak's artistic expression is beautifully abstract yet carefully composed and decisive.
Anne Nowak has exhibited at The Spring Break Exhibition at Charlottenborg (Copenhagen), at Spring Break Art Show twice in NYC, and she had a solo exhibition at R2 Gallery.