01 CHALK SCULPTURE
Original artwork by Noa Gammelgaard. Unique and handmade.
Inspired by the imprints and rich textures of chalk. 
Denmark is built on chalk and in between its layers upon layers of history and materials you can find imprints and fossils. 
The organic shapes of Noa Gammelgaard's artworks are made with the same thought of creating an imprint with a sculpture as a layer or a little history upon the canvas.
Noa Noon Gammelgaard is a Danish artist based in the heart of Copenhagen. Besides her art prints, she works with different assignments, from art direction and graphic work to paintings and sculptures.
Measurements: L 40 x H 25 x W 9 cm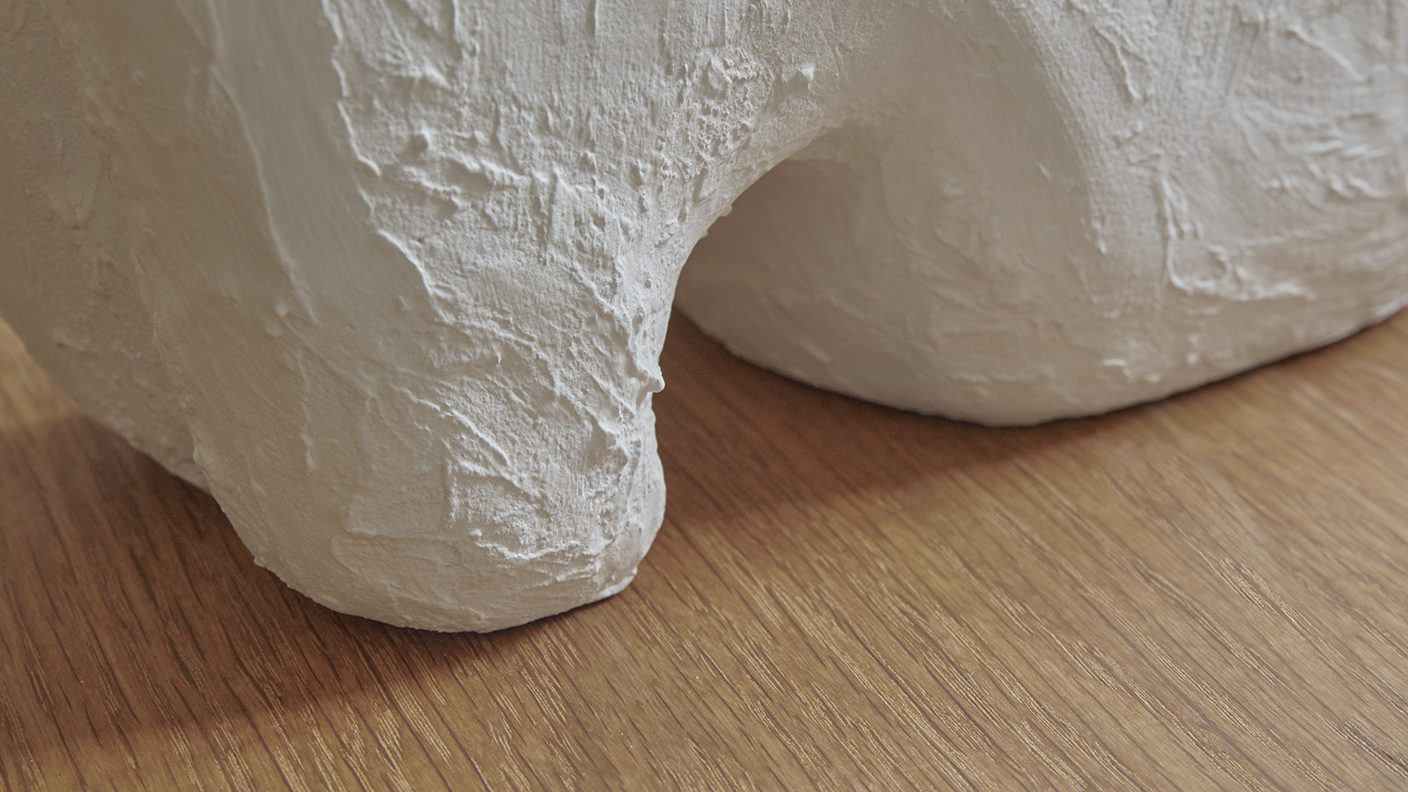 "I always strive to find a balance in shapes and colors. I work with colors as a painter did for about 200 years ago, I travel around the world to find the right raw pigment, from nature or secret places. Lately, I have been working with chalk pigment, from the rare Danish coral chalk. With the raw pigment, I can reach the exact nuance for my paint. The shapes are abstract abstractions of places from around the world. Therefore each art piece is named by its shapes origins."