Meeting Under the Arches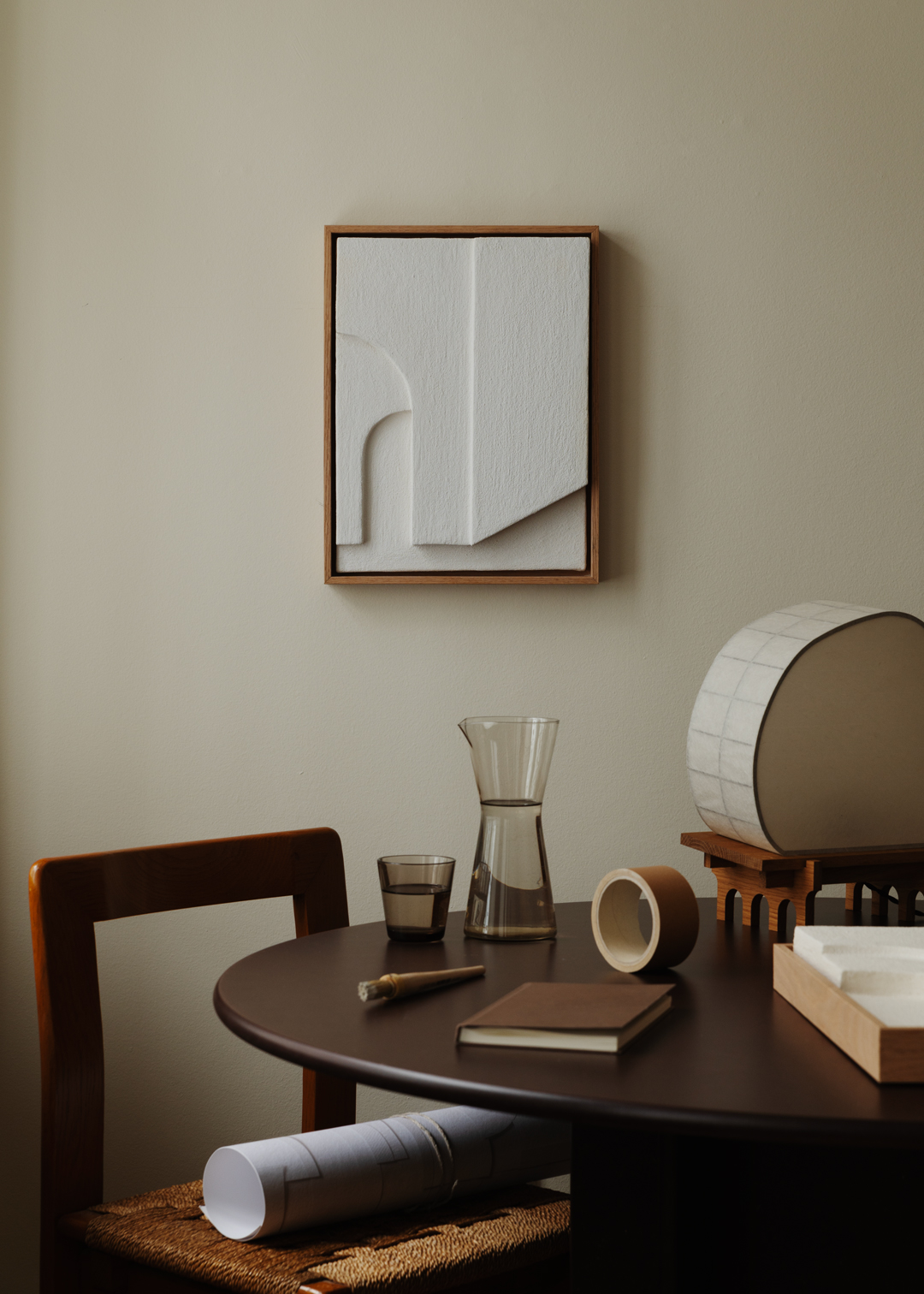 "It has been a long process," she says laughingly. "It started with a series of paintings. But I wanted to add a sense of depth and tactility."
Danish artist, Natasja Lykke, has a background as an art director and communication designer. And she was quite successful too. However, the urge to create something with greater artistic freedom and to follow her own intuition stayed with her over the years: "While working as an art director, I tried to fashion my own creative language. I finally feel like I have found it."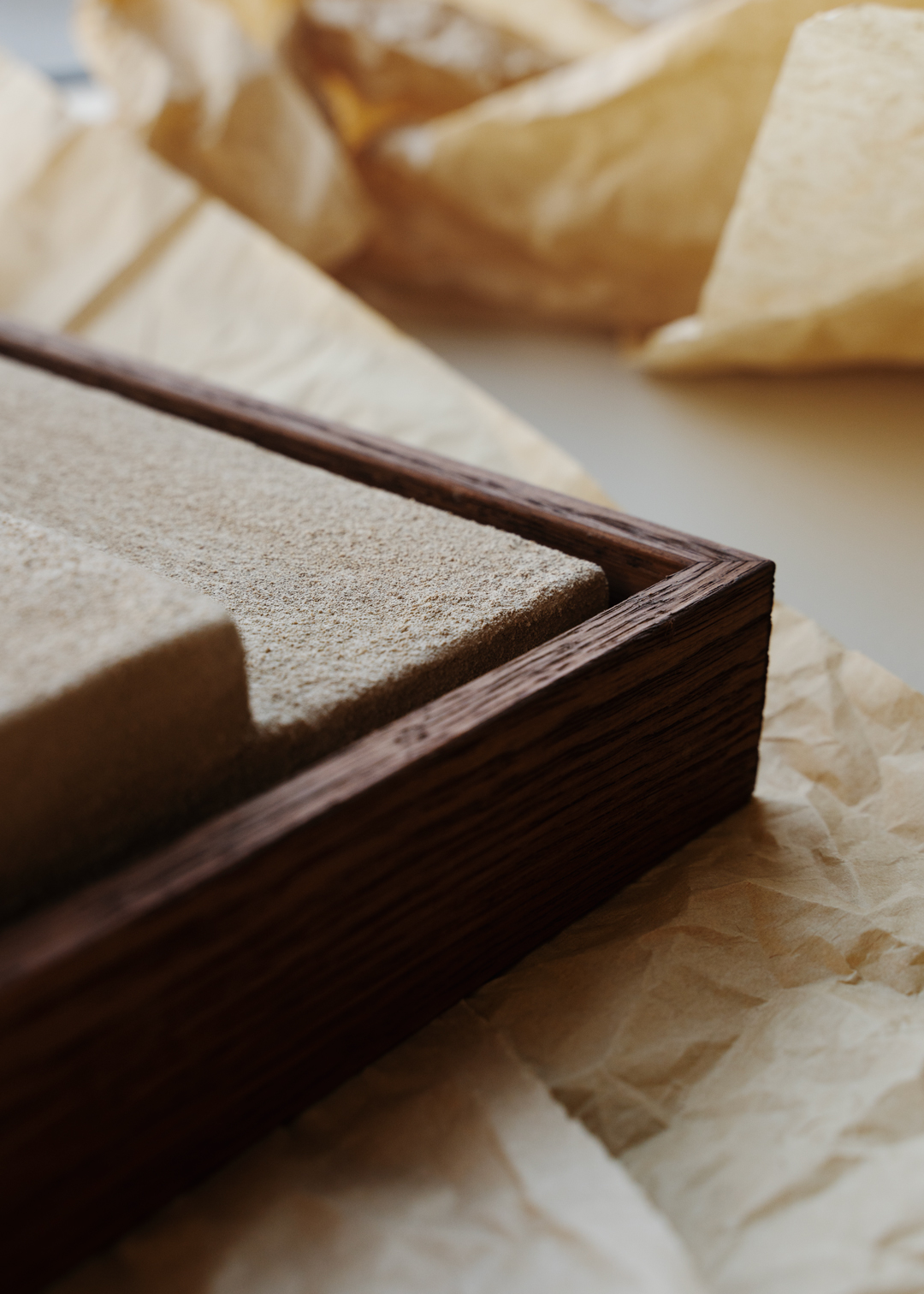 Lykke has always enjoyed using her hands, which led to the creation of the series Archways. Constructed by attaching the forms to a canvas and covering it with pigmented lime chalk, Lykke has created a repetitive dialogue of original pieces, that are subtle yet stoic in their expression. The tone-in-tone colours trick the eye to go wander and explore every corner and curve of each artwork.
All the pieces are unique and convey a playfulness in their simplicity. "I tried many different techniques before reaching my final method. With the process settled, it has been important for me that each artwork is its own — preserving my initial intuitive approach to creating art." The set technique and choice of materials leave creative freedom for Lykke to expand, resulting in a series that continuously discovers new perspectives, spaces and light ways.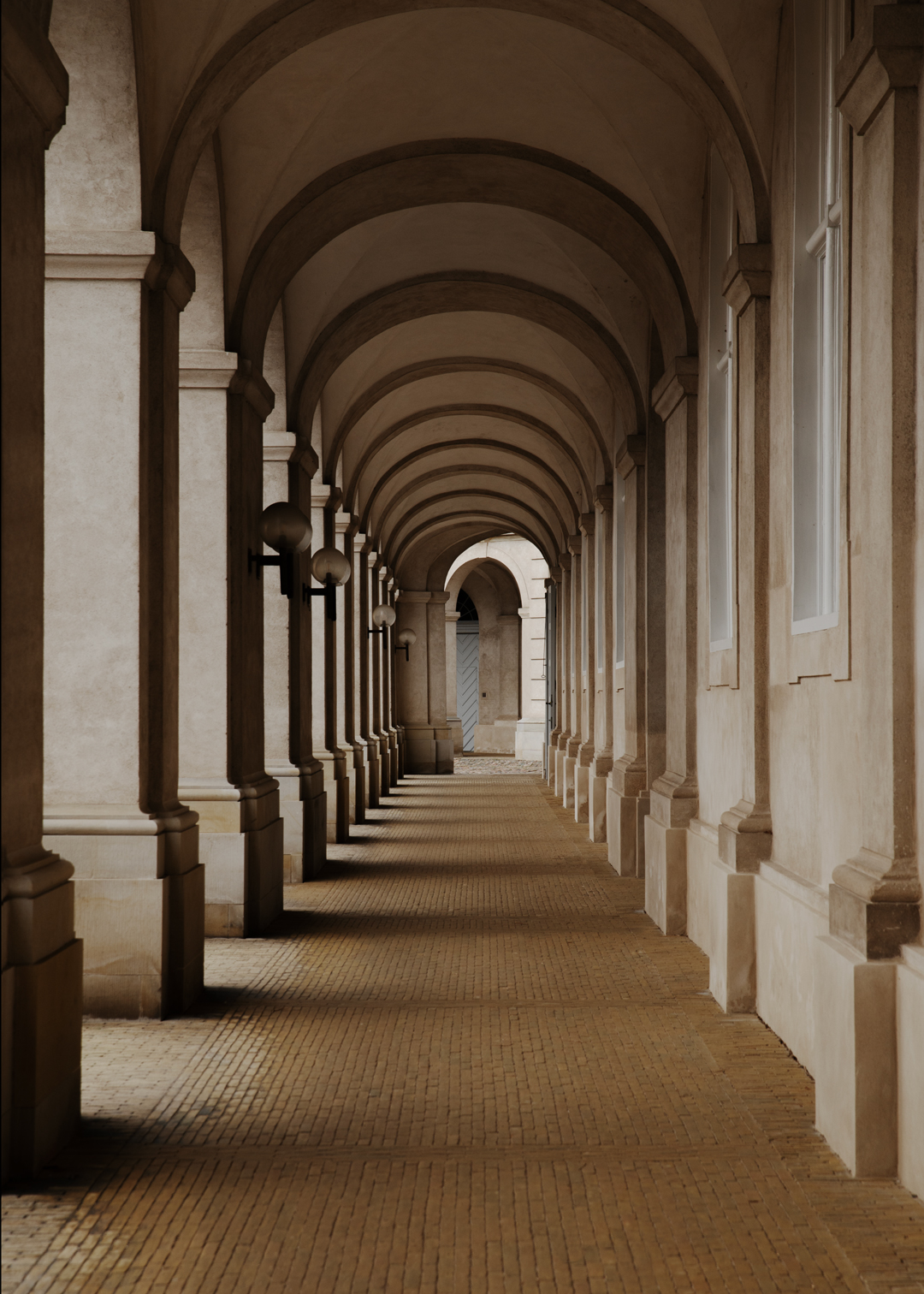 Copenhagen
cityscapes
The motif of the arches took form when Lykke moved back to the neighbourhood of Østerbro in Copenhagen after living several years close to nature. "The inspiration was twofold," she explains. "I was drawn to the elegant high-toned buildings in my new neighbourhood. The palette of colours, the textures, the winding streets." 
Lykke also reveals her favourite spot in the city: Christianborgs Ridebane. A riding course right in the heart of Copenhagen, which was established in the 18th century adjacent to Christianborg Castle. The course is surrounded by arched colonnades and the rhythmic placement of the columns breaks up the light creating an intricate play between space and shadow. It gives the sense of spaces hiding within one another and fuelled Lykke's inspiration.
"The other part of moving was building a new home. Our apartment has several rooms en suite with double French doors, which I wanted to remodel into arches. That was when the idea of creating pieces with multiple dimensions manifested."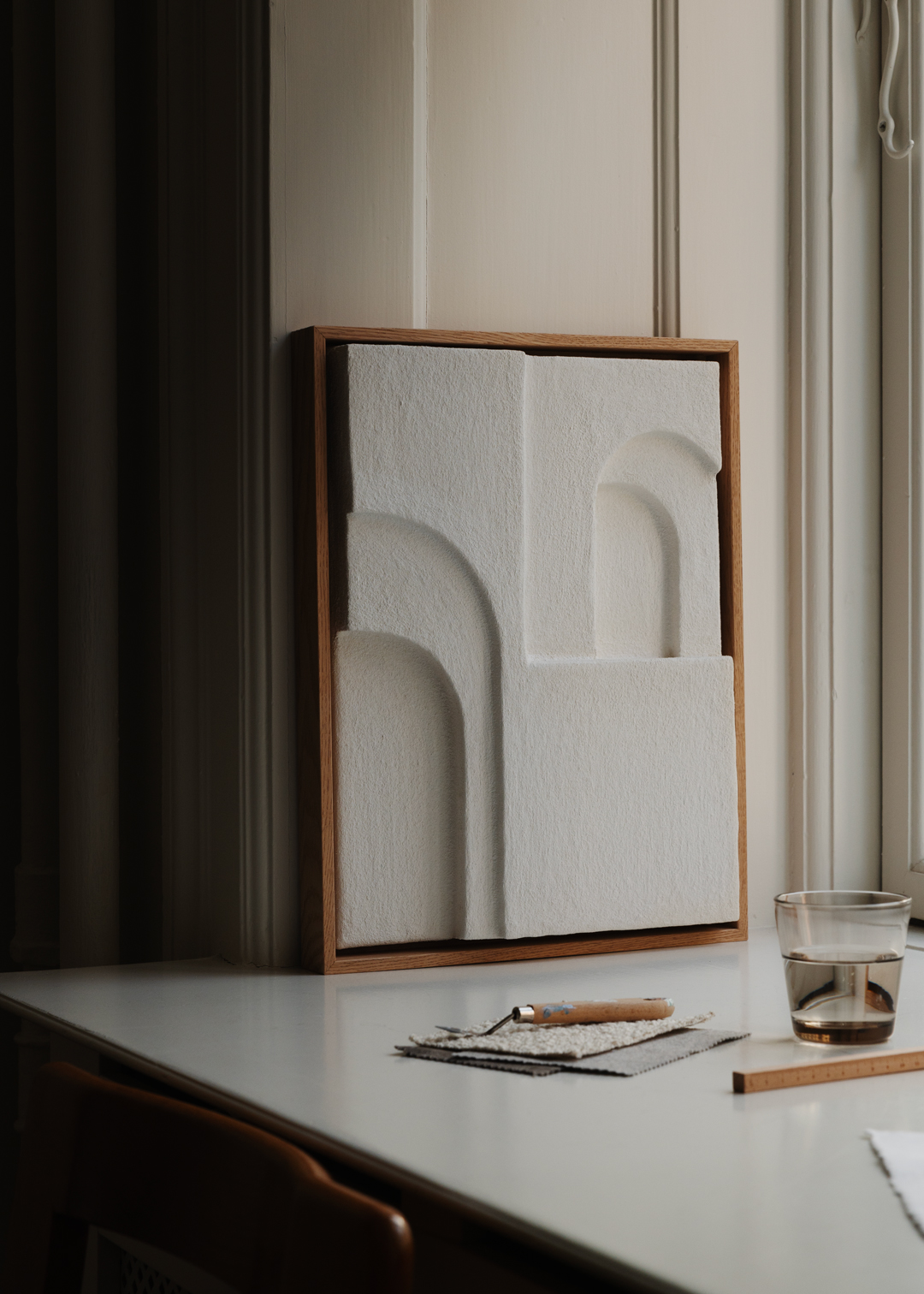 Keeping in
line
When asked if she has exhausted the archway theme, Lykke does not hesitate: "I am actually looking forward to unfolding the series even further," she says. What started out as paintings have developed into a series of wall-hanging reliefs and now, Lykke is working on creating sculptures that explore the same motif. In that sense, she is continuously adding another dimension to her body of work.
"I am quite minimalistic. I have a tendency to create a set of dogmas for myself, which helps limit my work and create cohesion. However, it also encourages me to push myself further creatively with each new piece." 
Lykke seeks out the details of depth, texture and composition, which is enhanced by her strictly monochrome palette of light whites and dusty browns. And the process of developing the aesthetic of the Archway reliefs has given her a set of valuable techniques and experiences for her future work: "It is important for me that my visual language keeps a common thread running through it. It is a way for me to set boundaries and discover how much I can unravel within these limits."