Captured in Glass
Glass is a uniquely fluid material. 
Although glass is mostly recognised for its finished state of solidity, the American artist George William Bell defies this limit. Instead, the delicate work of Bell encapsulates a sensation of amorphous transformation — following the breath of the artist.
The pieces from The Abstract Form Series began as a design investigation into the possibility of developing an alternative type of mold. Traditional factories use molds that restrict the natural movement of the liquid glass and force it into a given shape. "I would inversely allow it to expand in several directions unhindered," says Bell. As such, each object would be an artefact of a unique set of circumstances.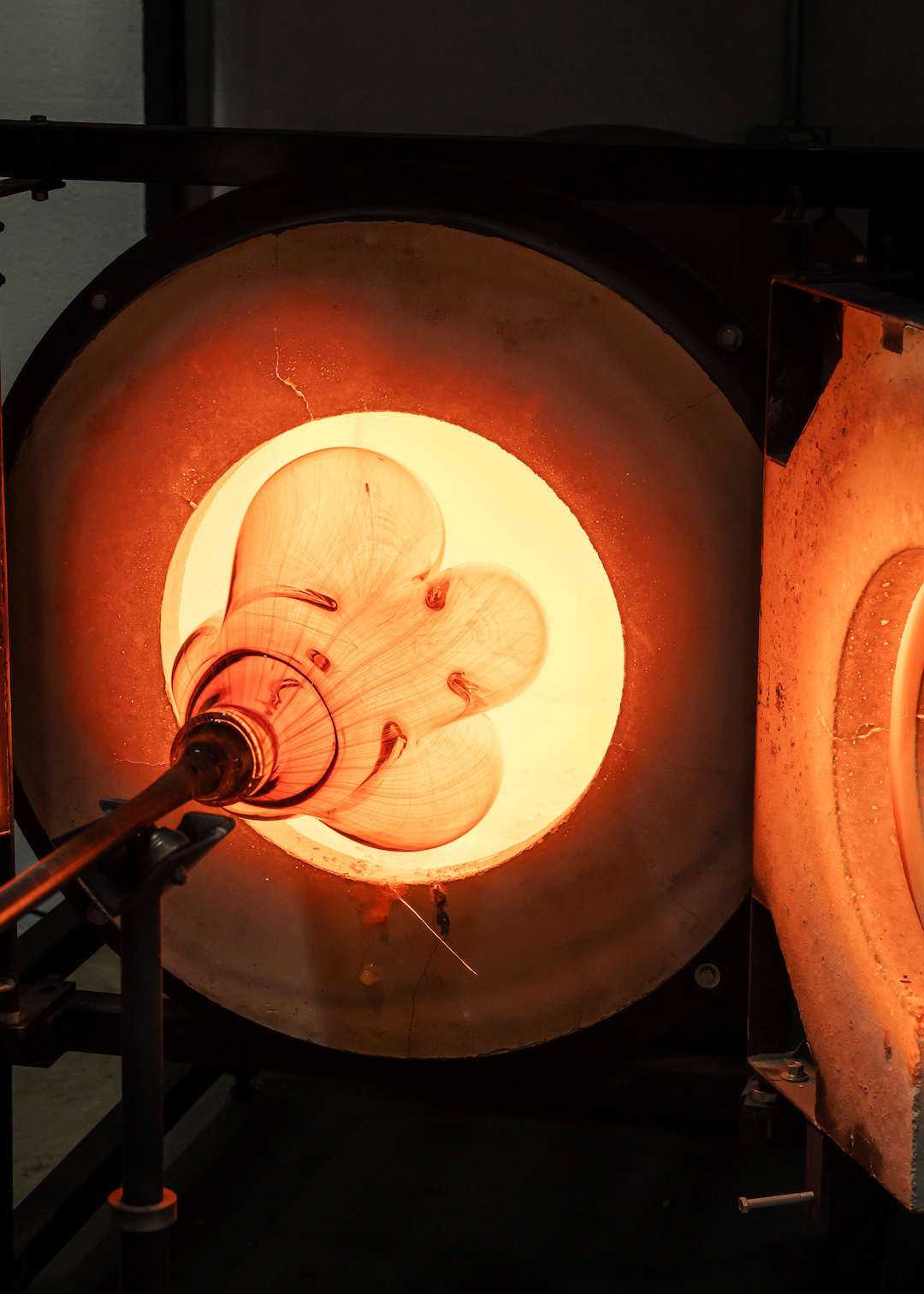 Each piece is blown into the same alternative mold that Bell has created — and each piece comes out differently, which is a testament to the creative process. The linear pattern within each object has been created using techniques from traditional Venetian glassmaking. A tradition, that Bell describes as steeped in proud artisanal craftsmanship and perfectionism. "Through my process, I have sought to subvert this practice, using the linear patterns more loosely and organically, and in an expressive manner," he explains and continues: "It is a way to map the material movement of the glass during the inflation procedure."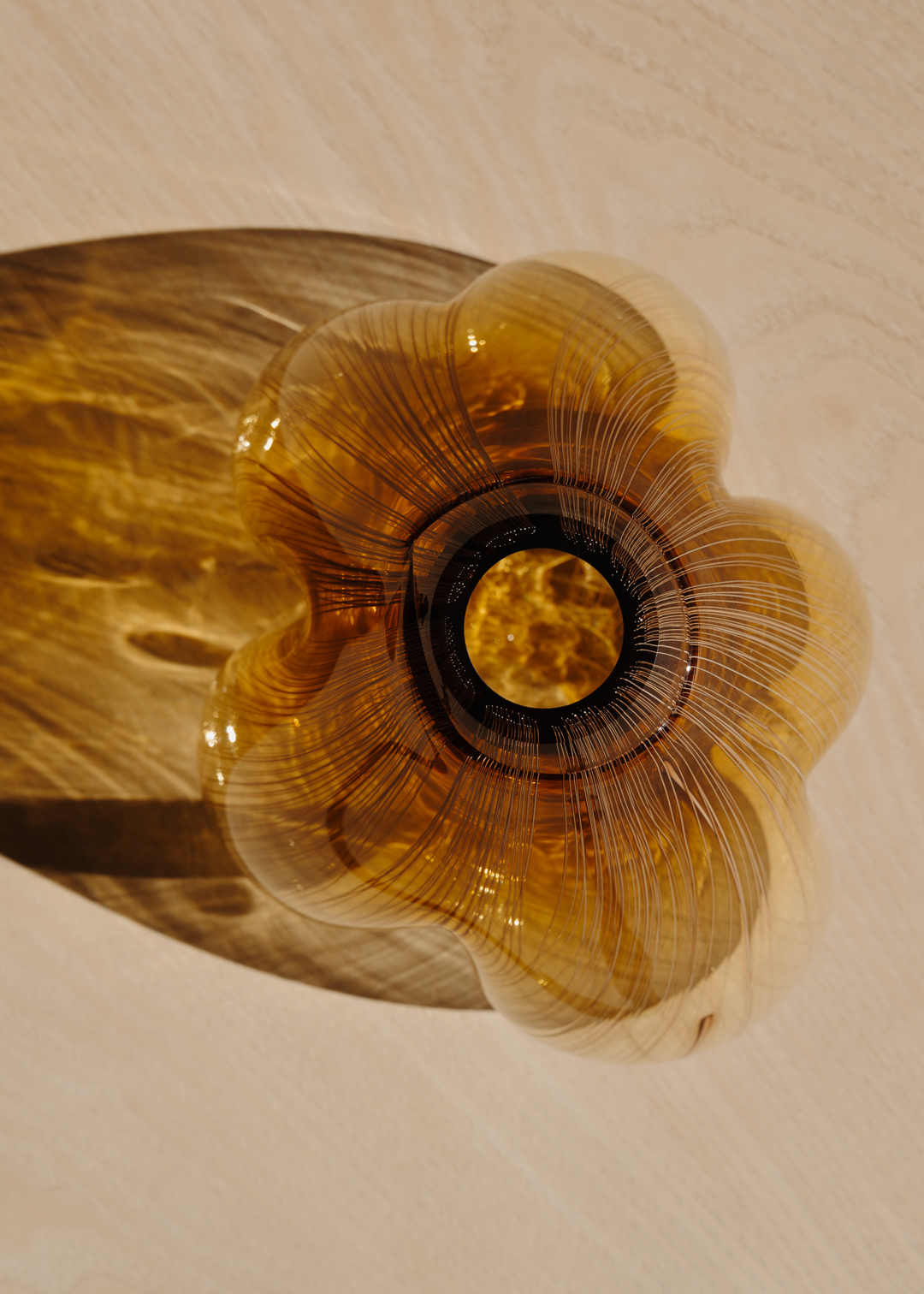 A solid form
"I am just as fascinated with its possibilities and potential as I was 15 years ago when glass first caught my attention. Its fluidity makes the material expression limitless."
Though Bell originates from The United States, he has spent long periods in Europe, specifically in England and Denmark, where he has studied at the Royal Danish Academy's department on the island of Bornholm.
While in Europe he refined his abilities and pushed the boundaries of traditional glassmaking. Through his work, he tries to capture the moment in which the pieces have been created: When the glass moves from a malleable mass, in which all forms are possible, to a solid object with defined parameters.
"Although all the objects vary to some degree in size and form, they are all a manifestation of this unified material approach. In effect, the soft amorphous forms are the natural expression of blown glass."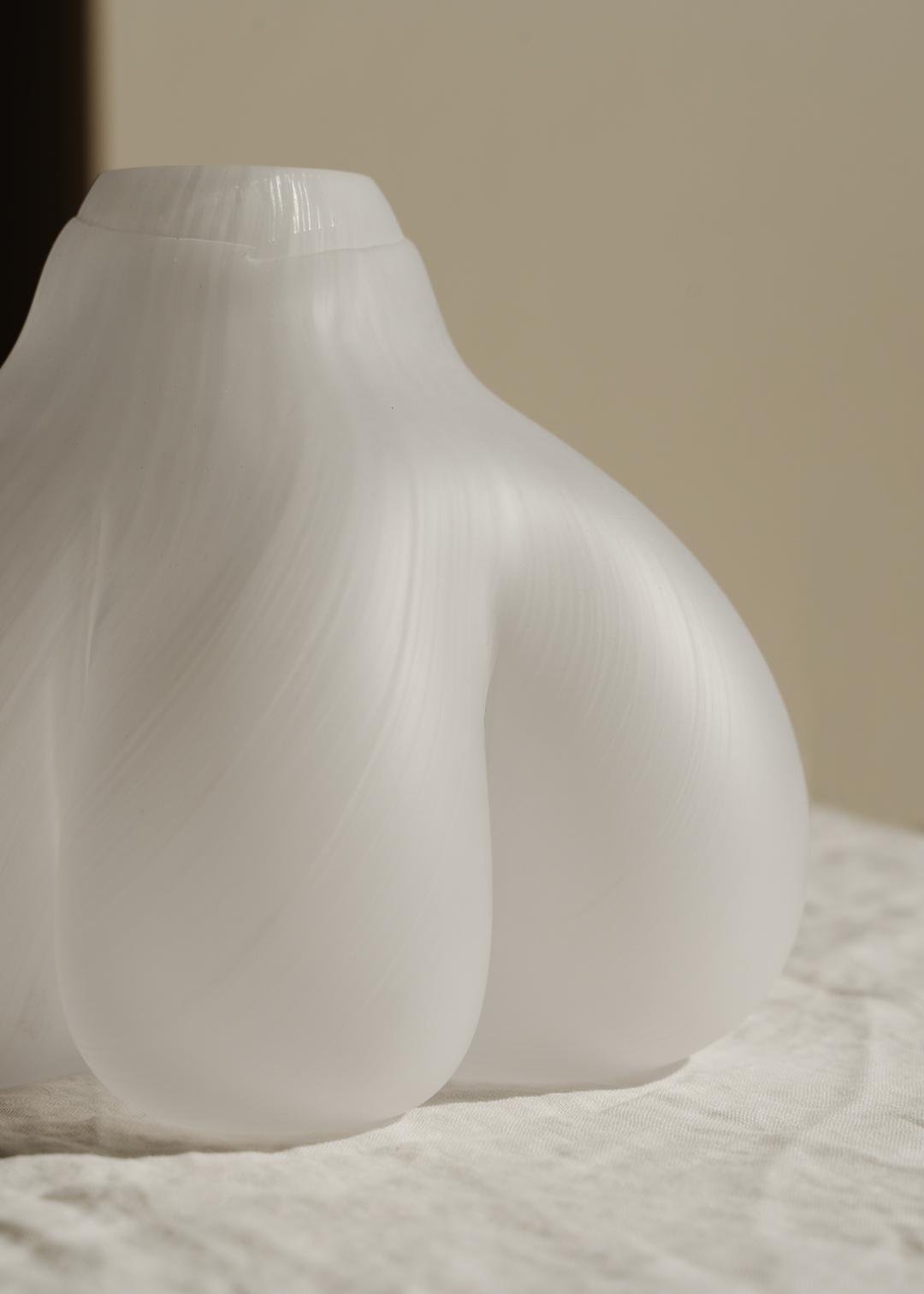 Moving against
the currents
Evidence of glass and glassmaking dates back as far as nearly 2000 years BCE: From beads in necklaces to bowls and enrichments in the graves of Pharos. It is within this history, the handed down techniques and knowledge, that Bell creates a space for growth and innovation. 
"I hope to continue to push the boundaries within my ancient craft, so it may remain relevant within the broader contemporary material culture," Bell says. By continuously reflecting and ultimately highlighting the innate properties of glass as a raw material, he has created a craft for himself that blurs the line between art and functionality. 
And the goal for Bell? To keep challenging existing doctrines for material expression. To allow people to experience tactile encounters in their homes and in local environments. "That is something I feel is lacking today in our overwhelmingly digitalised world."