ARTIST FEATURE — IDA VIKFORS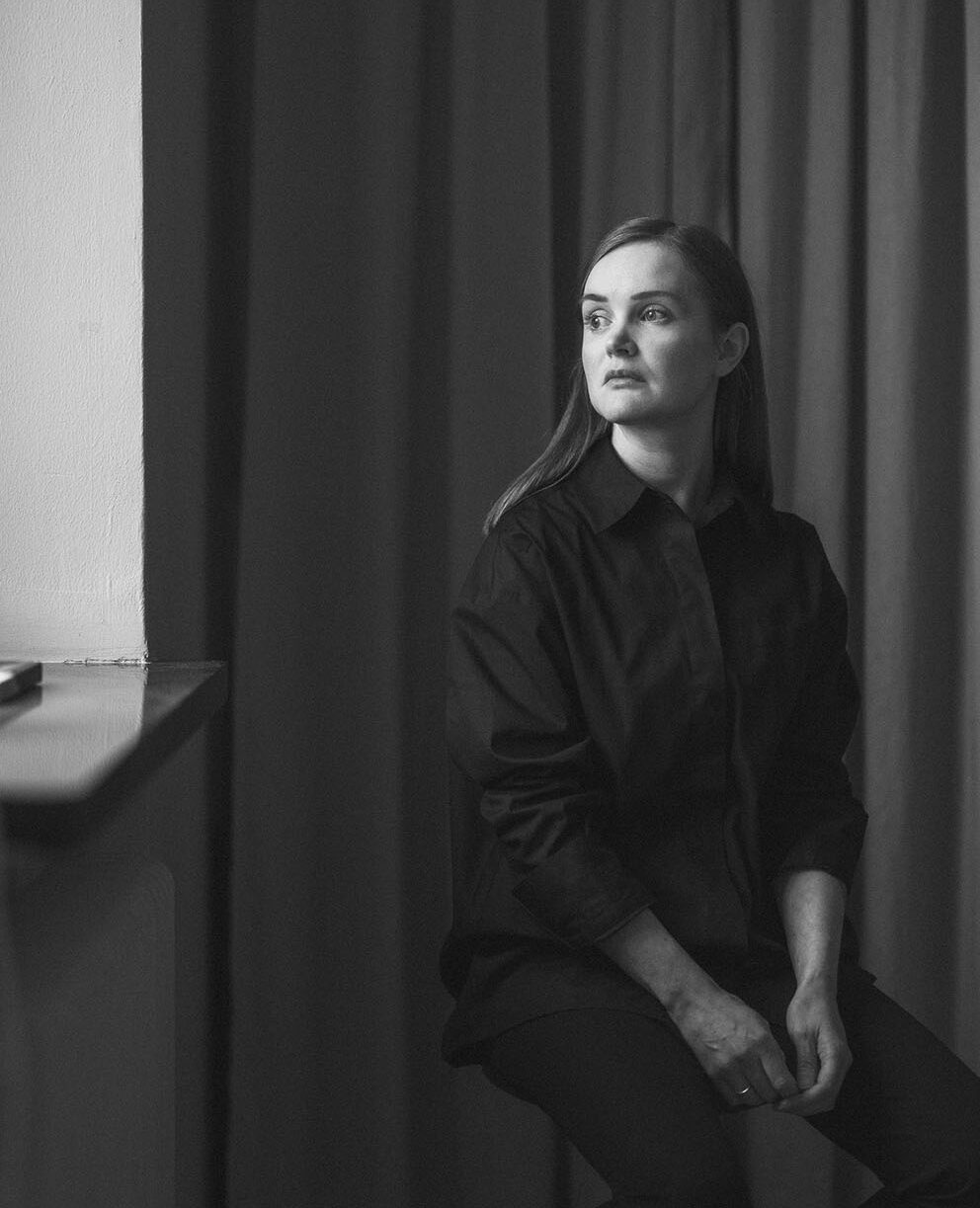 Ida Vikfors is a Finnish artist with a background in pattern design and artisan textiles. Idas work has a minimalist expression with a focus on creating different dimensions, allowing the viewer to explore various shapes and shadows that take form over time, depending on the light in a space or a persons mood.
"Shapes in constant motion with no beginning and no end, truly allows you to be present. I wanted to create a surface where you can experience different dimensions, and in this process I let myself loose control and let the shapes decide the texture of the surface."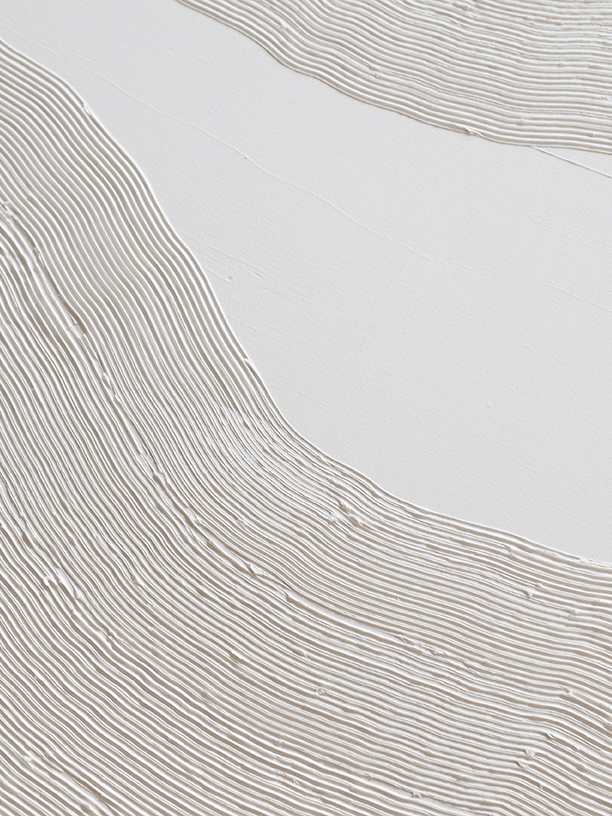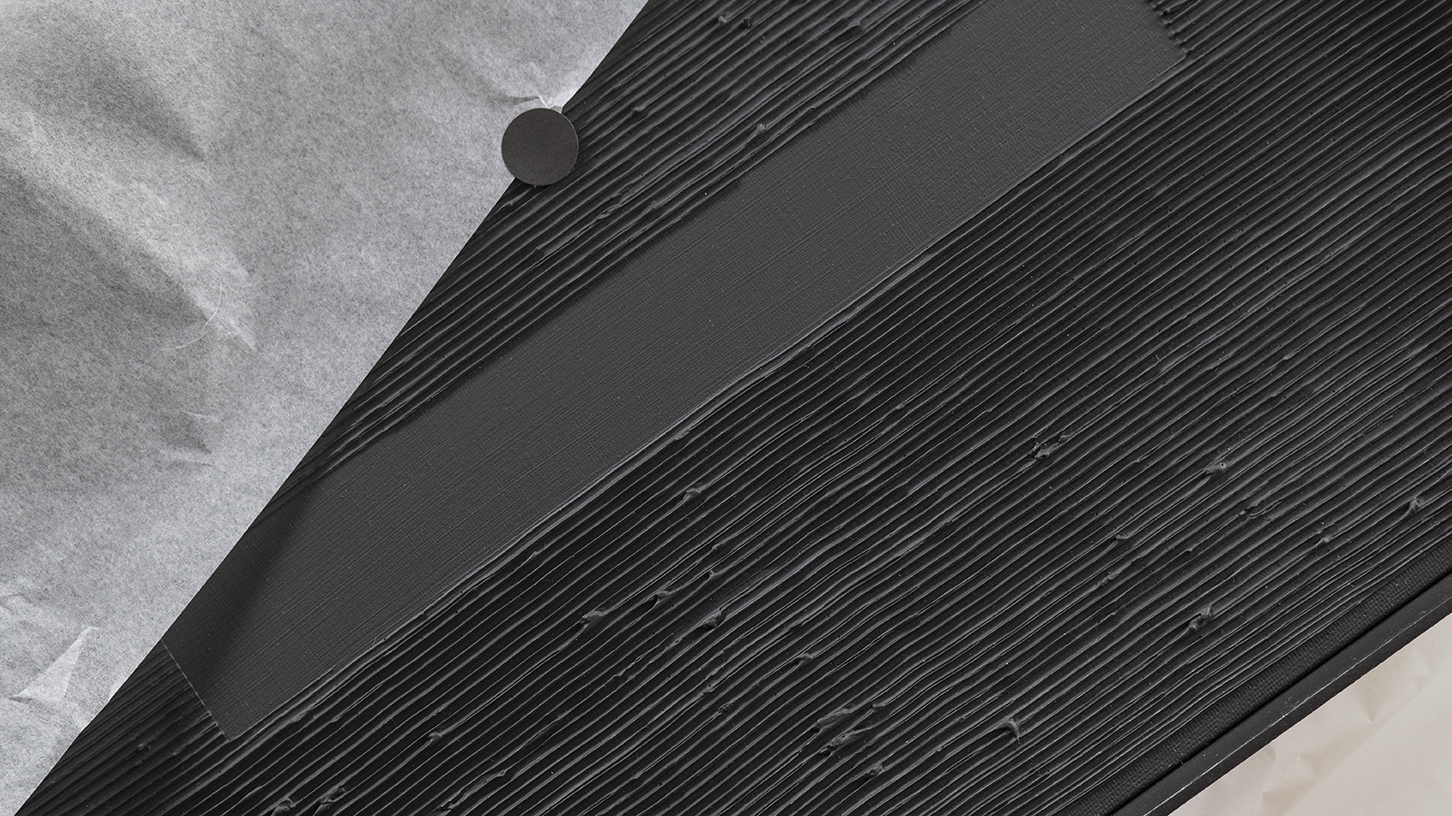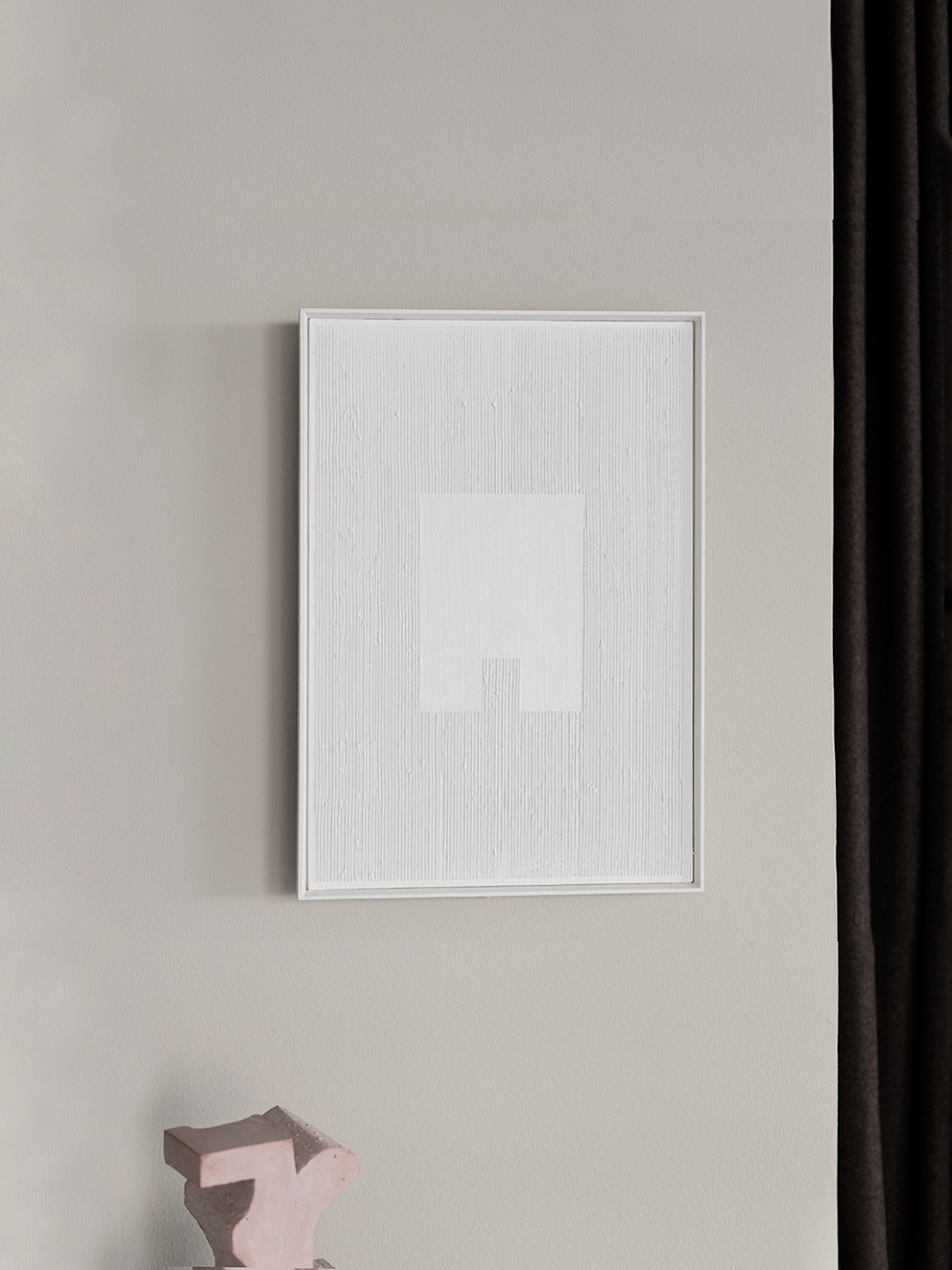 "When I create art, I need to be calm, from the inside out. Meditation is good for me, to find that creative state. I often get ideas when I am stressed and have a lot going on, or when I need to process something that has happened. But I carefully collect all those ideas and make small samples, so when I find that state of mind where I am most creative, I have something to get inspired by. In the end, it may turn out completely different, but it is an important part of the process."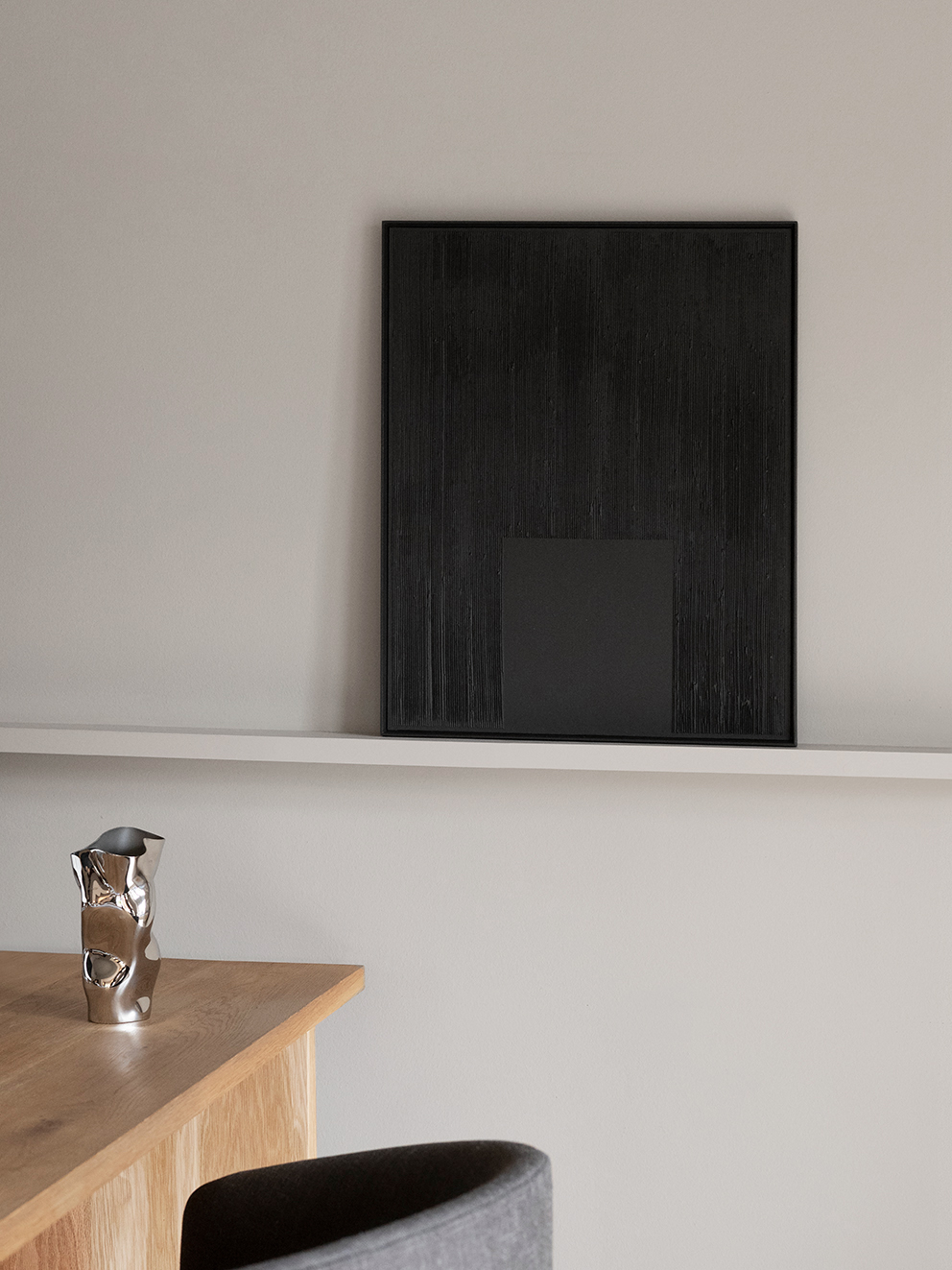 Ida is both fascinated by and frustrated over the techniques she works with, she explains: 

"My artworks are living their own life and I can't decide exactly how I want them to be, but that is also the part I love most."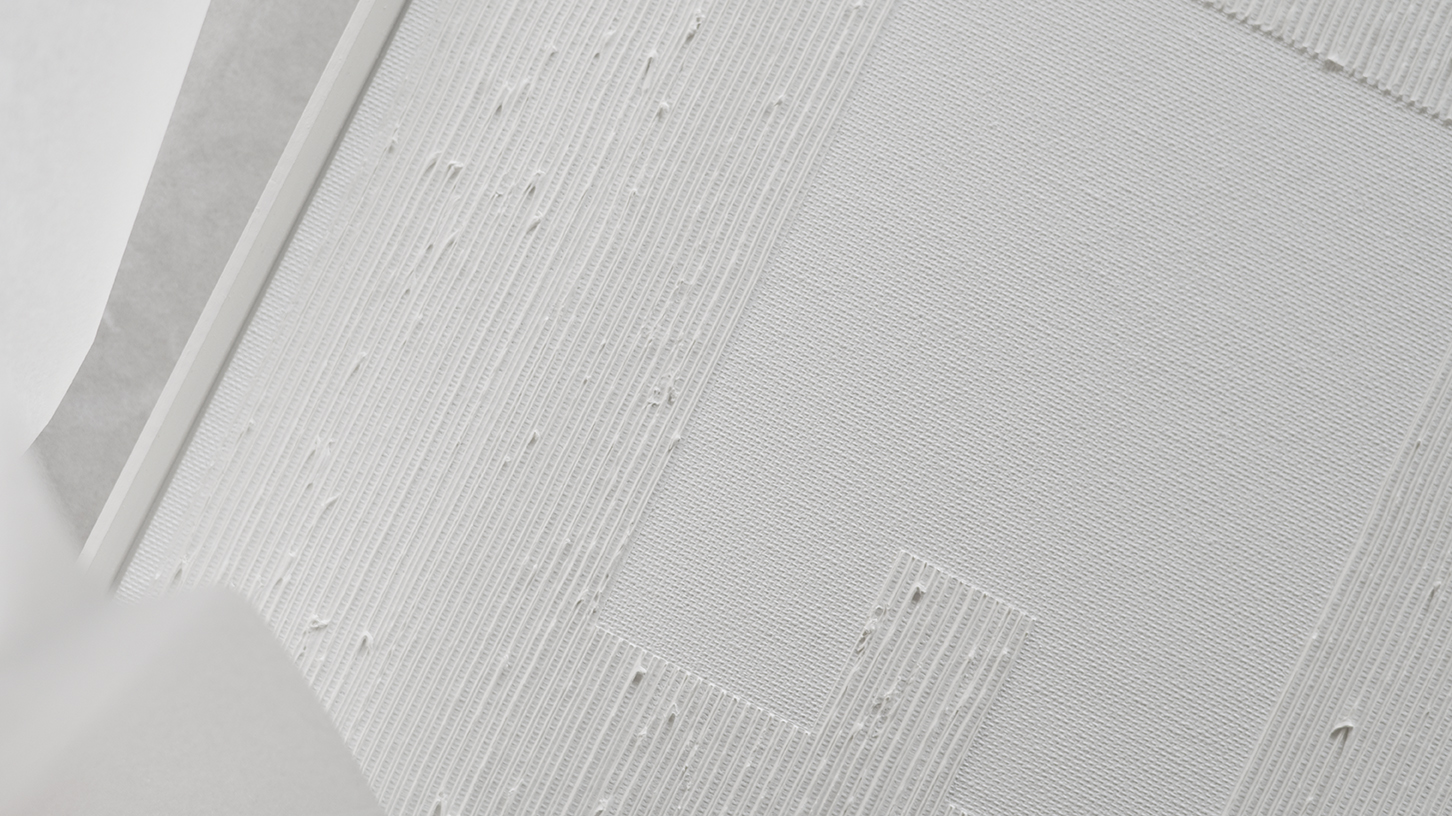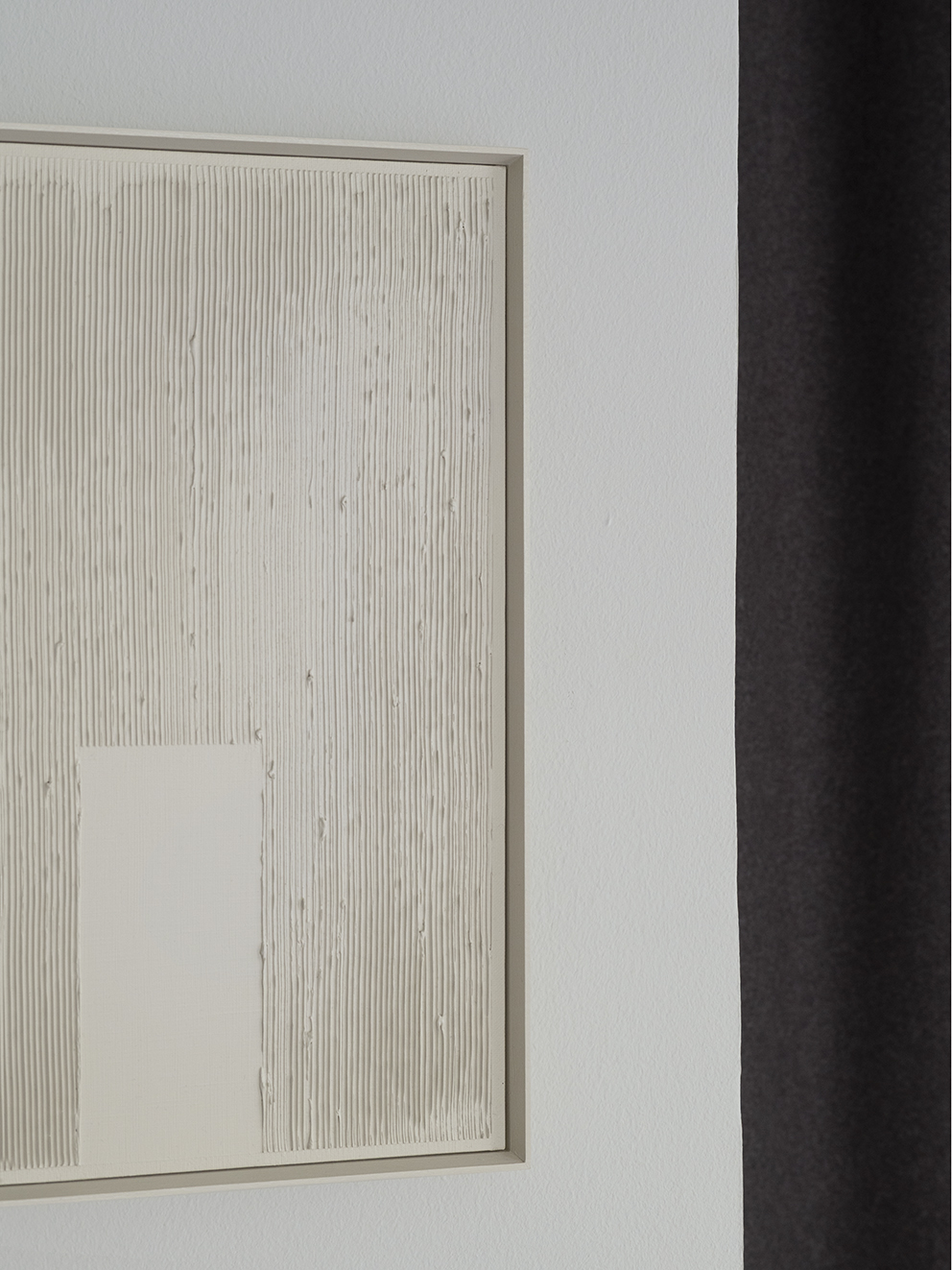 "As I quite recently started creating art, there are so many things I have yet to discover and develop, but my background in pattern design and textile has played a big part in my aesthetic expression and how it has developed. Ever since I was little I have created in some type of way. I have worked with many different materials and techniques, always exploring new methods. With my artworks there was never a plan, it just came naturally to me and I think that gives them more of a genuine feeling. My work is a continuous development of my own leaning process. New materials gives new opportunities."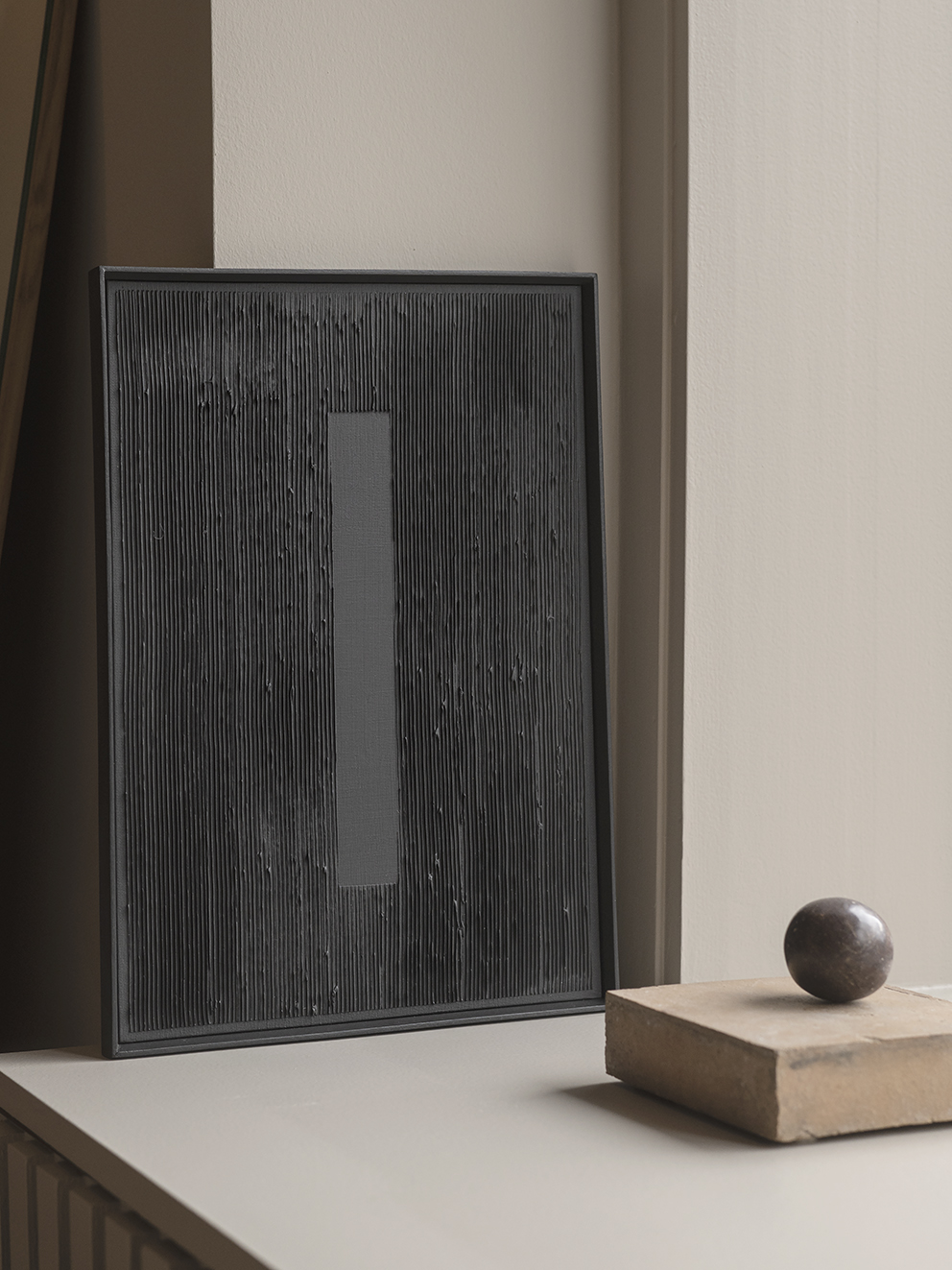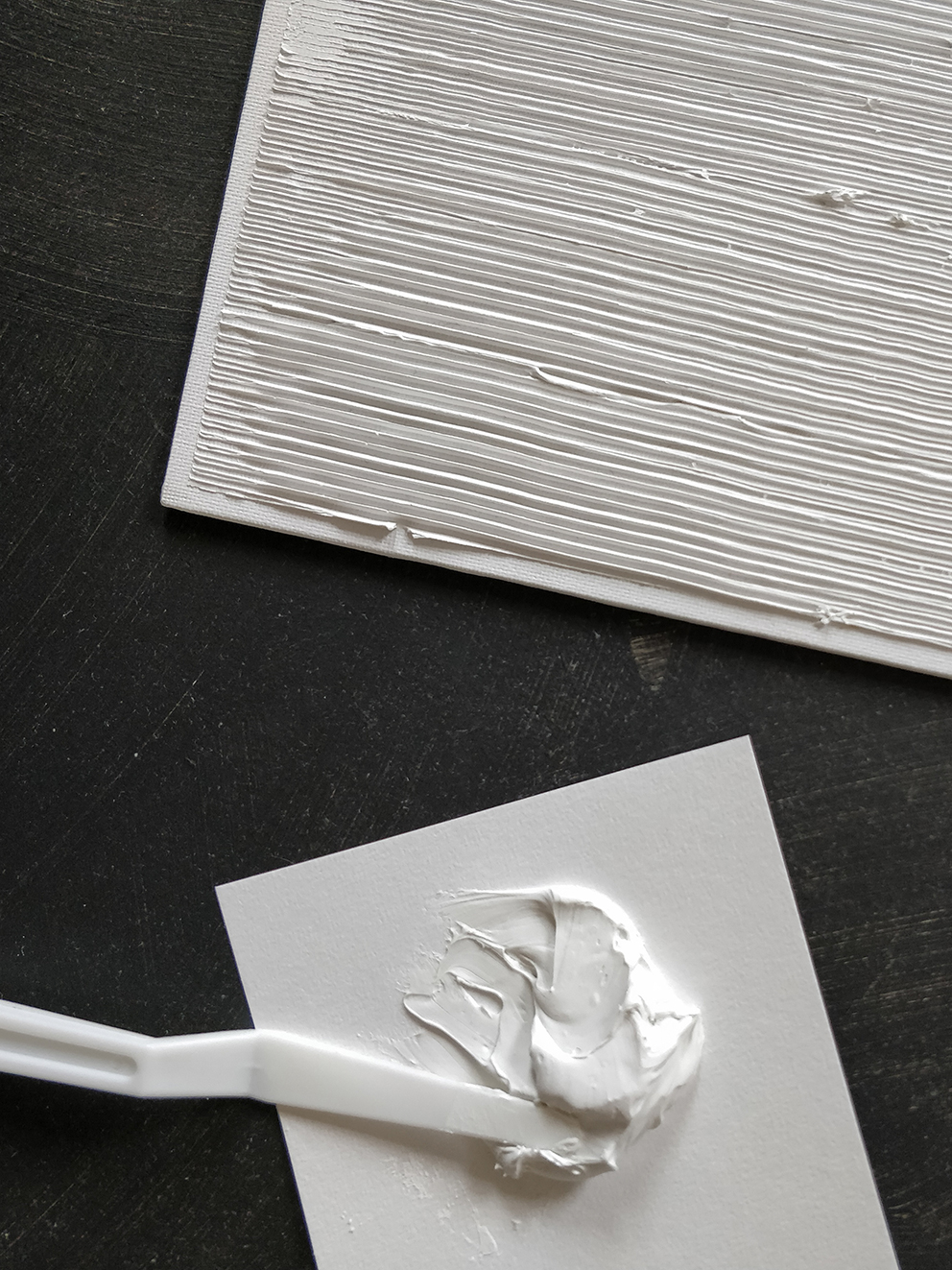 We all need a solid ground, a place to feel safe and to find stillness. This series of artworks is an expression of Idas experiences with her own mind, where she has created a place for you to find your own solid ground, to choose to leave something behind or to enter something new. Sculptural lines create a surface that the eye can rest on, a surface that changes depending on the light and what you want to feel.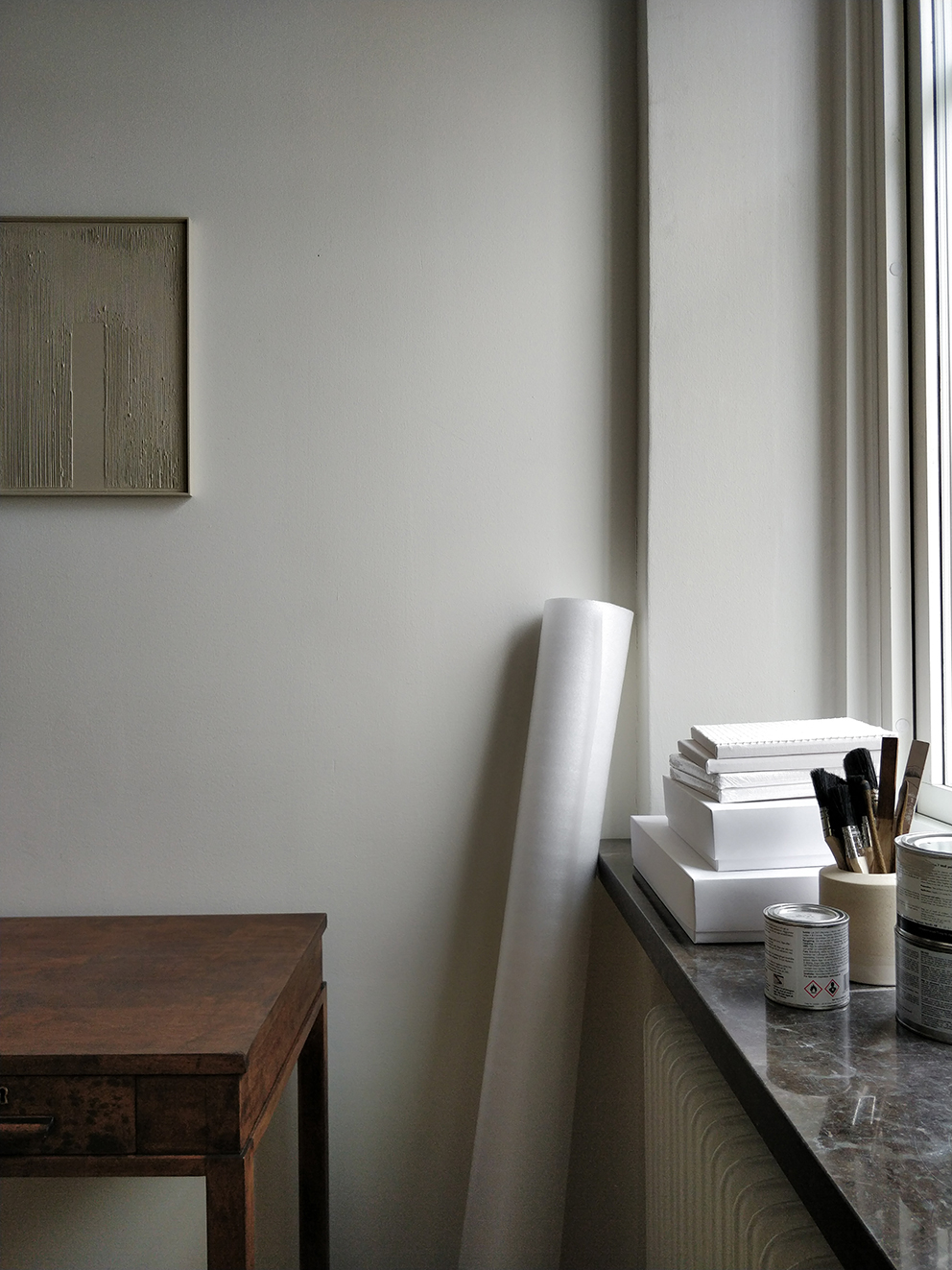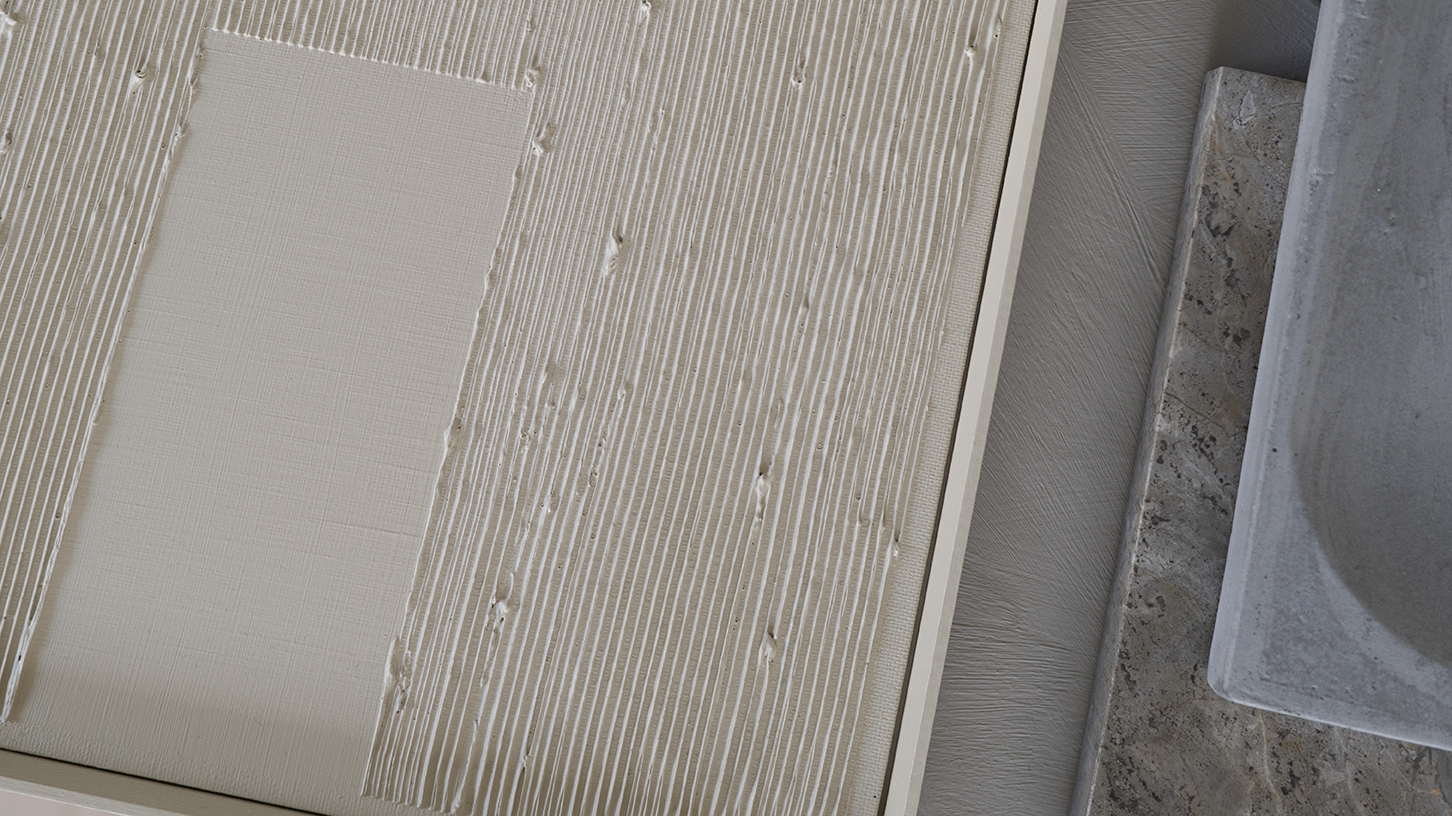 Discover all original artworks by Ida Vikfors here.