AMALGAM: A Matter of Trust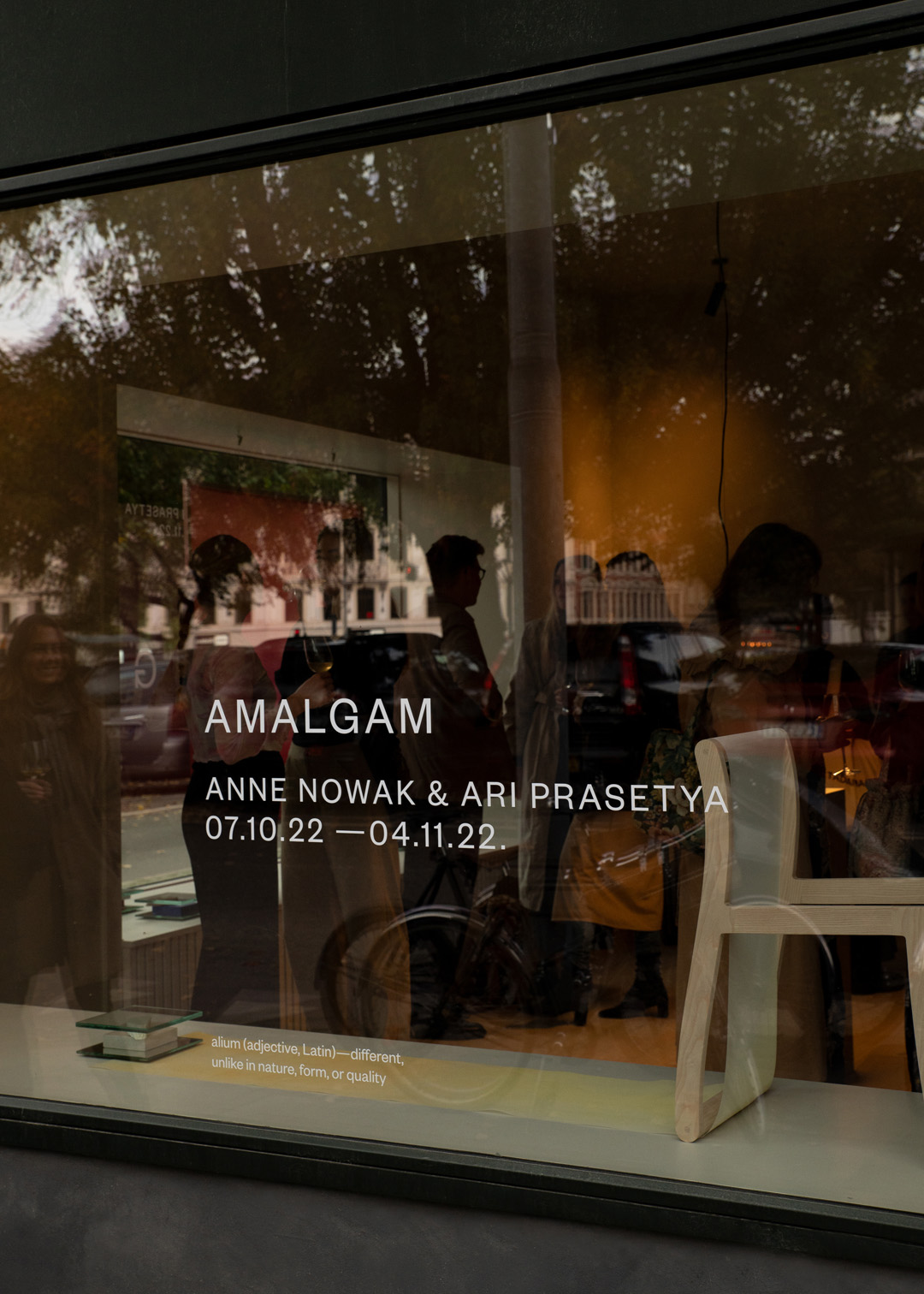 They laugh a lot. Teasing each other like old friends, but actually, they only met last year during 3 Days of Design. "We were exhibiting in the same space — and we just started talking. It was quite funny because instantly we had a connection…" Nowak trails off as Prasetya makes a face. "I wouldn't go that far." He says, and they laugh. Now they have worked intensely to put together the AMALGAM exhibition.
"It's kind of nerve-racking," Nowak says. "Normally if you go into a collaboration as I have done before, you know who is doing what and you know exactly what your job is. It can be uncomfortable just to do what you do, but doing it with someone else." 
And as it turns out, the exhibition is not only about doing something together. Rather it is a blend of two artisans and their craft as well as a merging of two independent personalities.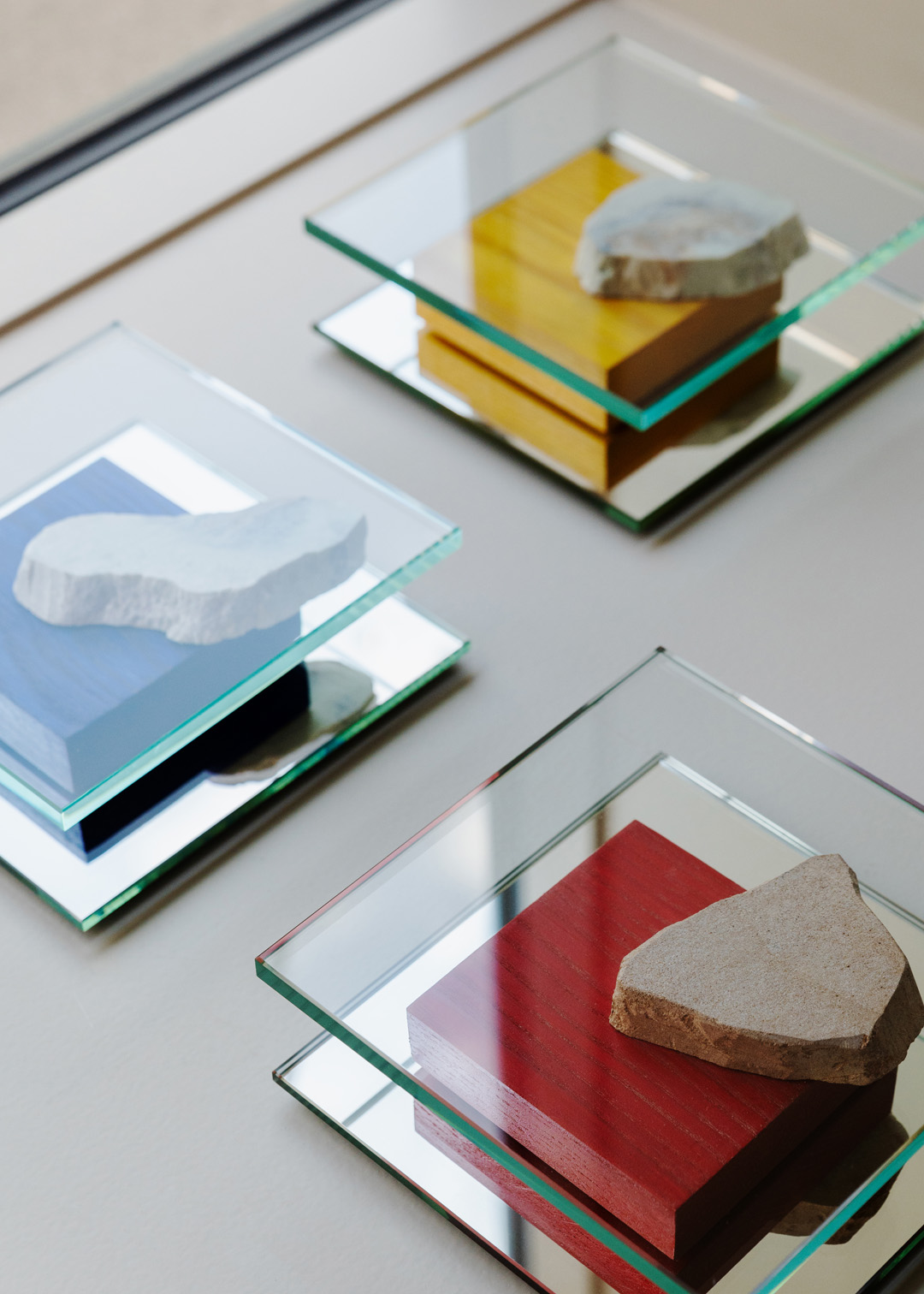 Anne Nowak and Ari Prasetya not only come from opposite sites of the world — they also work in different albeit creative disciplines. As such they seem like an unlikely match. "But then this opportunity came along, and we were like okay, let's start from scratch and see what we can do together. Can we meet up somewhere where we could do something collectively," Nowak says.
"In that regard," Prasetya adds, "I think this exhibition is very personal."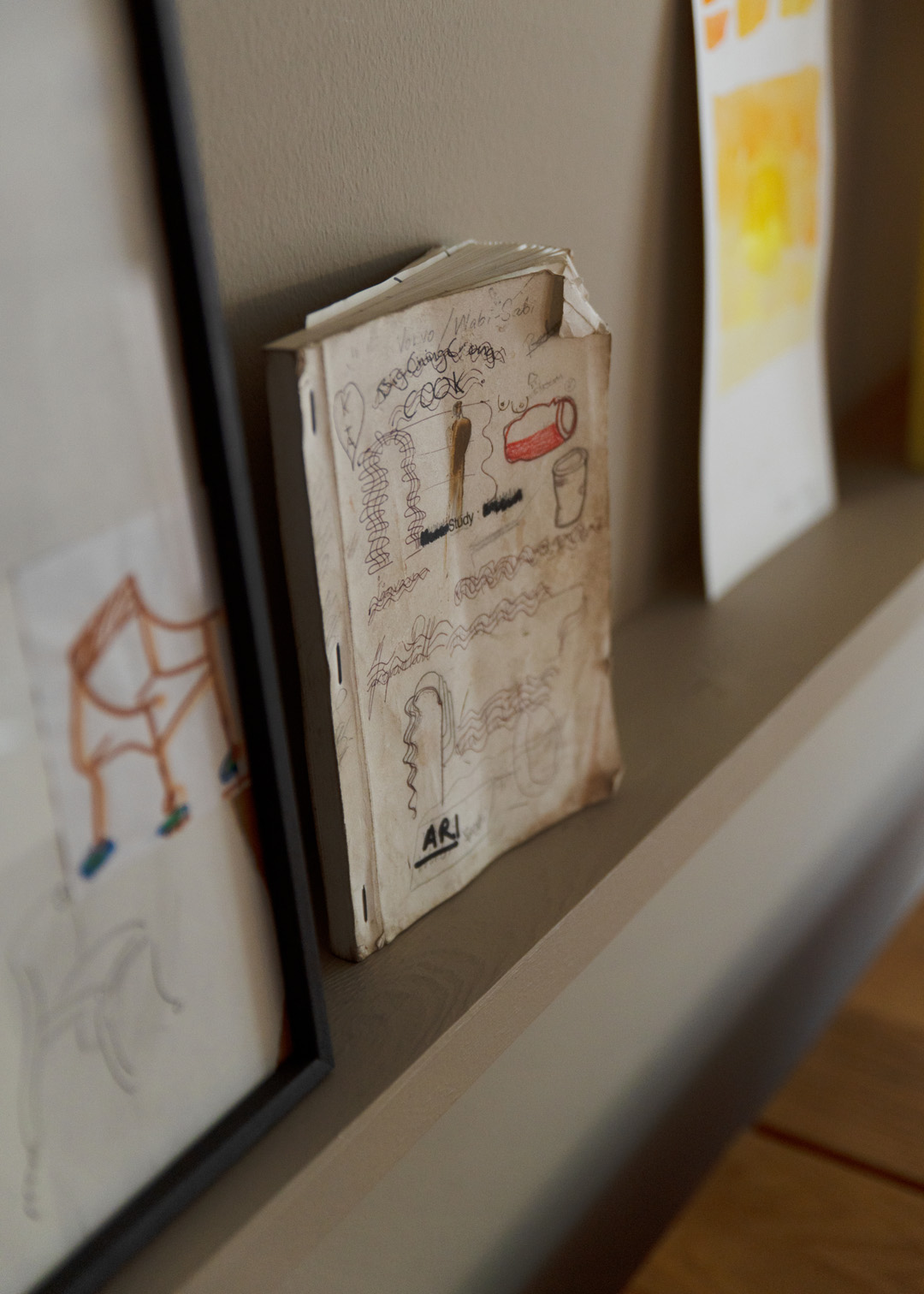 THE FUNCTION OF
FORM
In the AMALGAM exhibition, you will meet familiar objects that have been made unfamiliar by the choice of materials, shapes and colours. It is something that moves on the edge between art and design. Between form and function.
"I think it is funny actually. That you can make art of something that you can also use. When something can be used as an object, but it also presents itself as art." Nowak says. As is the case with the various chairs, scattered throughout the Alium space. Each chair comes into its own right and presents itself as different stages of deconstruction. Or rather, as the tangible merging of the two artists.
"And then with the small sculptural pieces," Prasetya continues, talking about the abstract symposium of glass, wood, stone and mirror. "We wanted to create something that was visually pleasing. That takes a lot of brainpower, because when you work toward a function — that is a kind of purpose. But you cannot ask your brain to create something that makes you feel good," Prasetya says. 
In the end, the sculptures took shape from the instinctual feeling when synthesizing seemingly contrasting materials. "For instance, the combination of mirror and the stone? That just gives me that feeling! It's a combination I really like working with," Nowak tells.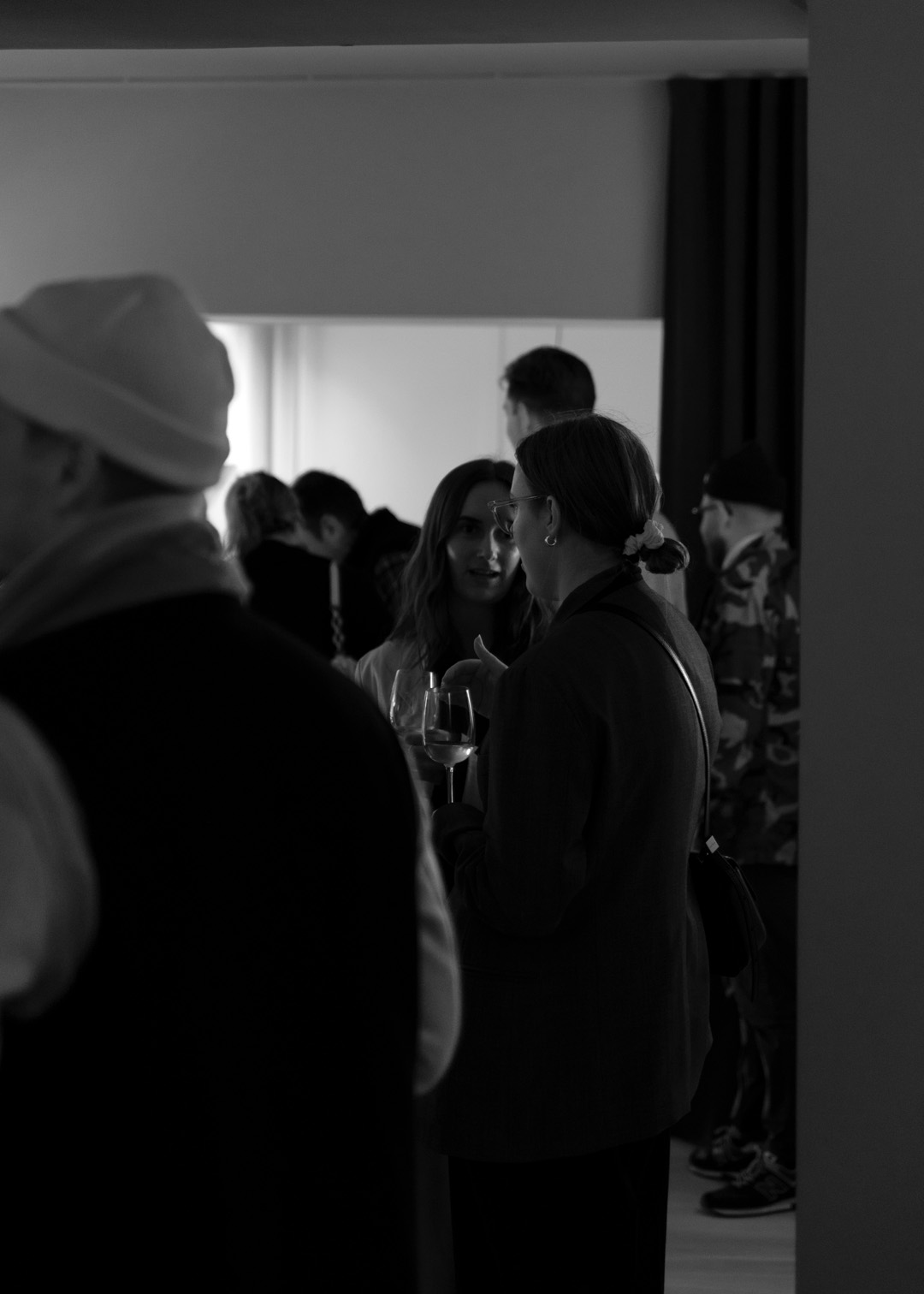 PORTRAIT OF AN
ARTIST
Both Nowak and Prasetya shy away from the artist batch. "The thing with me avoiding the label…Well, I find it very pigeon-holed," Prasetya explains. "But it is difficult with that labelling. Because I don't want to look like I am deliberately trying to avoid a label. That is not the point."
Australian-born Ari Prasetya did not come into the world of arts and design by the straight and narrow road. But by appreciating how things work. "I've always been generally interested in how things work, how proportions feel when you create something. So there wasn't really this thought of I wanted to be an artist," he says. Instead, his craftsmanship was and is driven by curiosity and the joy of expressing himself.
"And that could be through anything really," Nowak joins in.
"Exactly. Everyone has a similar feeling when they are thriving. It is a feel-good feeling," Prasetya says. "So I am just a design object maker." He hesitates for a brief moment before continuing: "And maybe… I didn't do the whole school thing. So I don't have something that says 'you are this'. Maybe that is also why I don't really do the labelling."
They discuss the seemingly existential need for labelling things — and people — in order to be able to understand them. And as Prasetya says, it seems like a very thin approach as it does not cover the complexity of being human. Nowak adds: "Are you an artist? Are you a designer? What are you? I get asked that a lot and I am like: I don't know. I am ME. I am just doing my shit."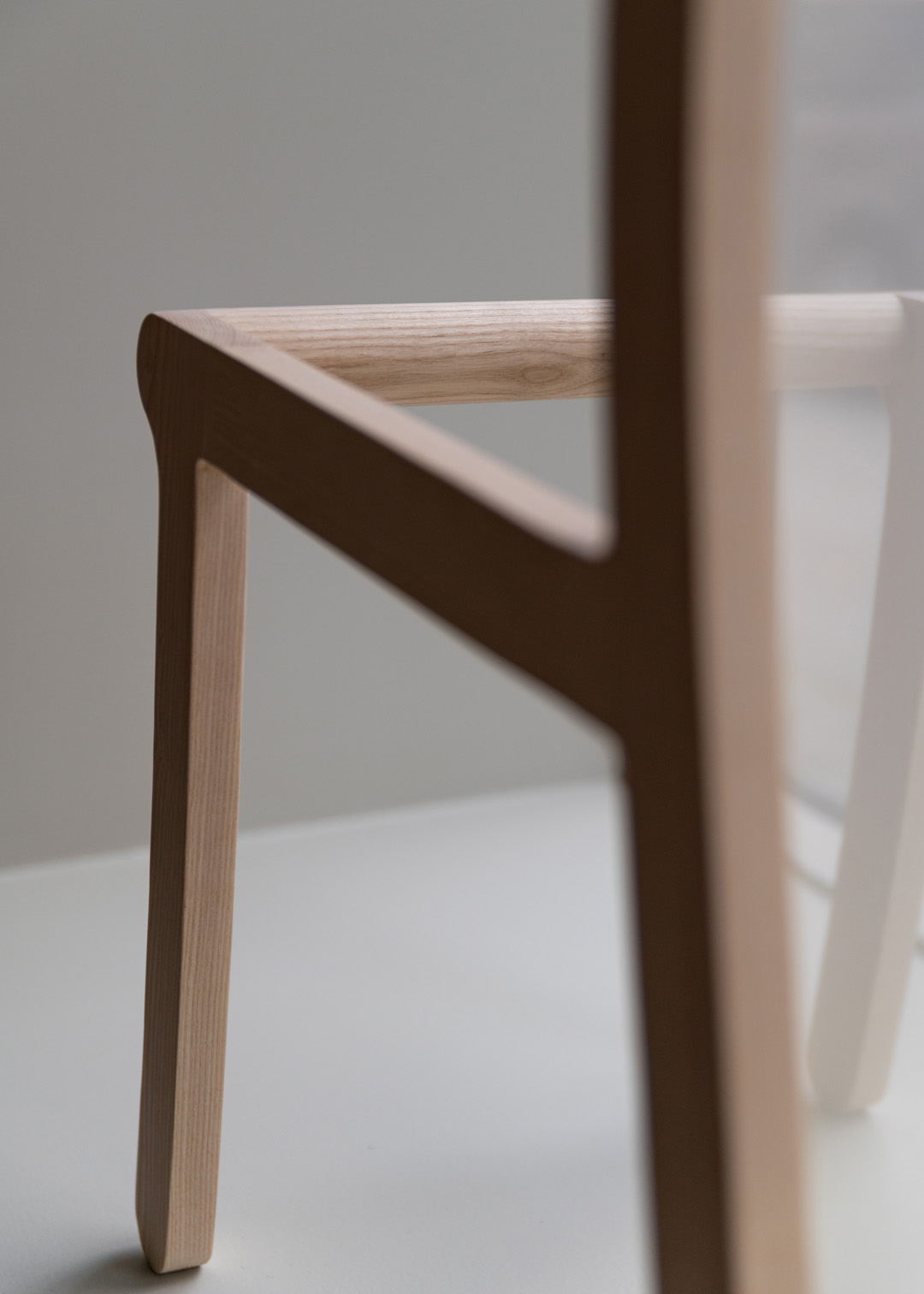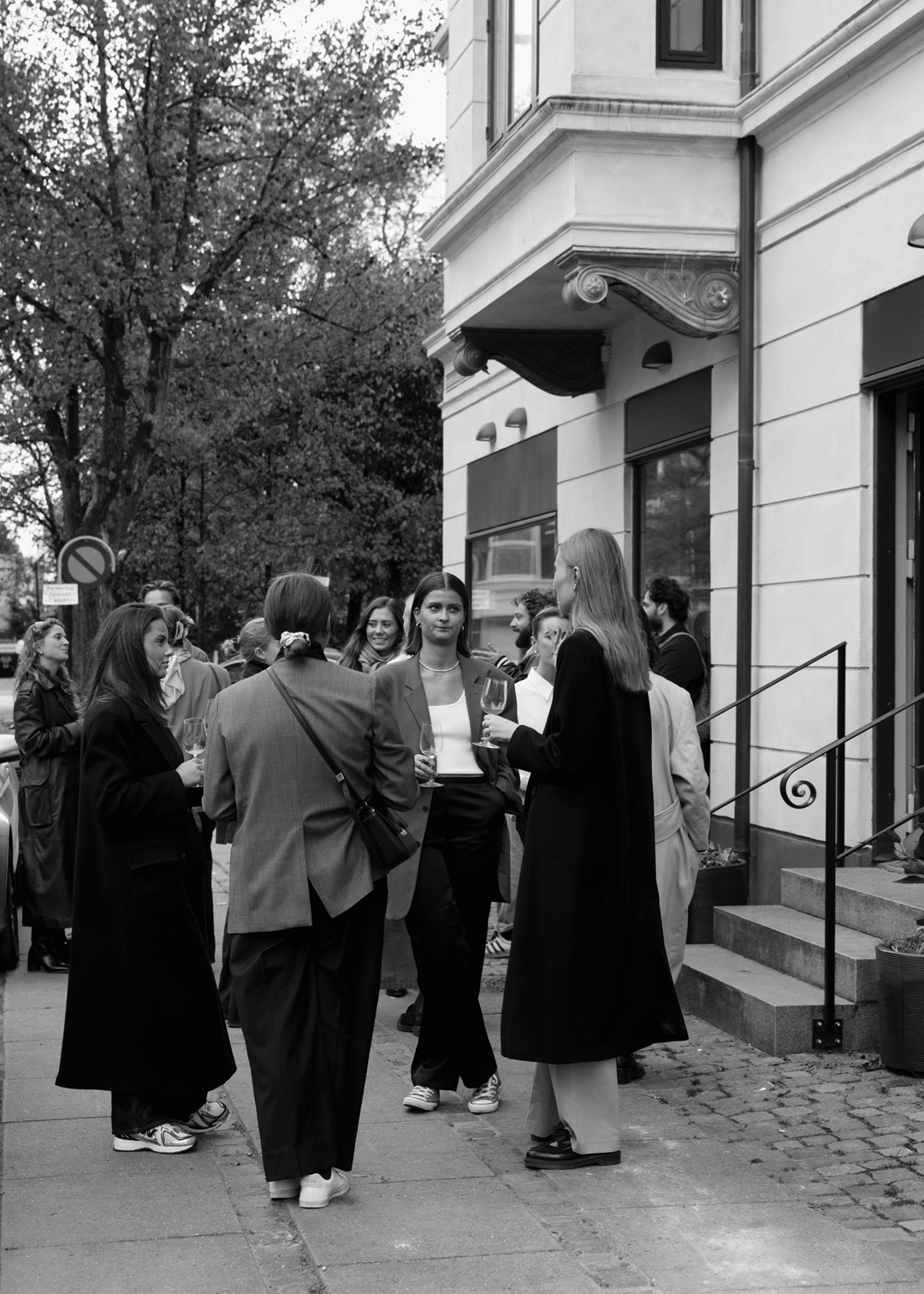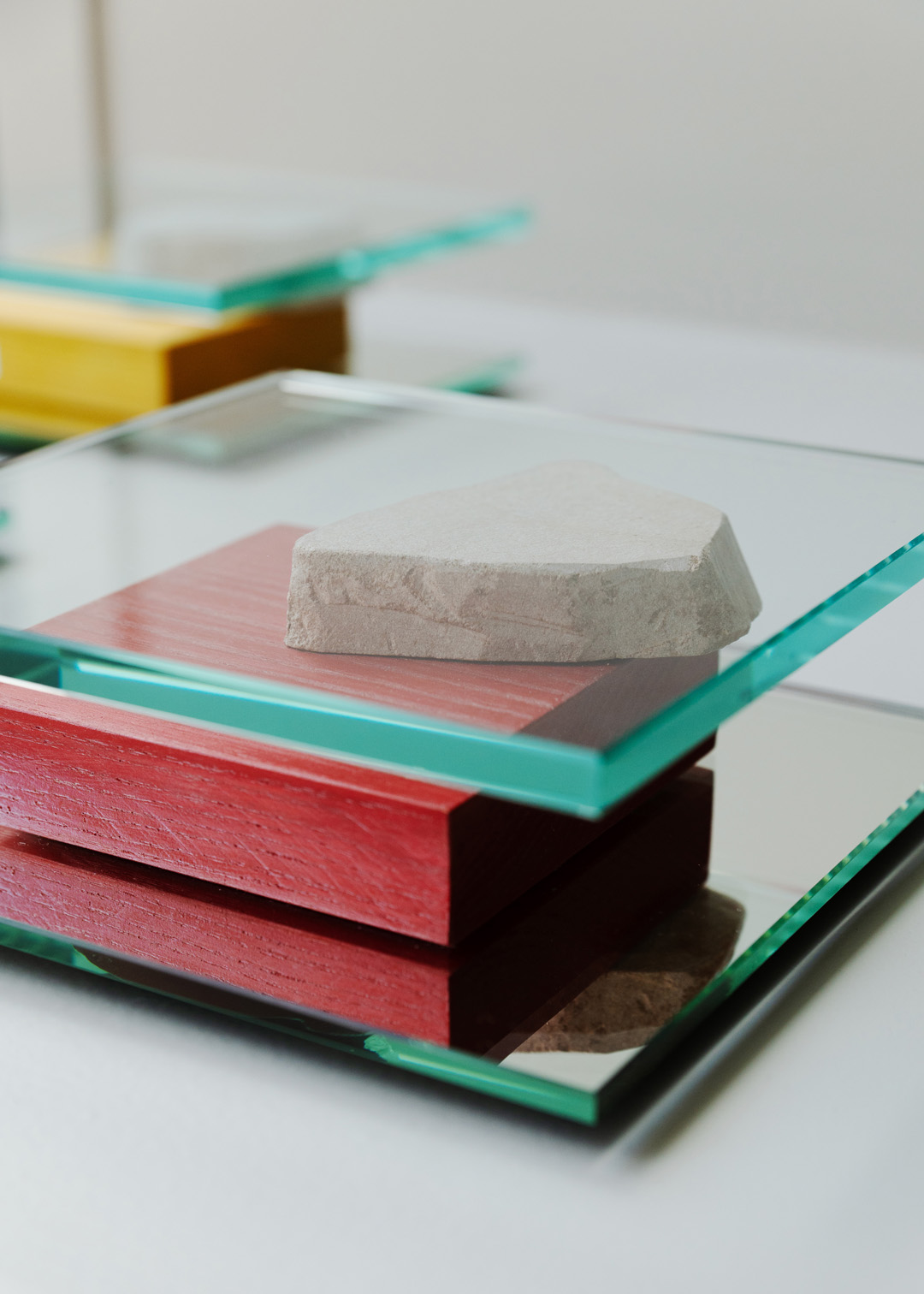 IT IS A
GUT FEELING
Known for her atmospheric artworks that stretch from functional design into the depths of the universe, Anne Nowak has a long creative practice behind her. Starting out with a degree in textile design, she is in a constant evolutionary process as a human and as an artist. "So when this opportunity came along, I thought that it could be nice for me to expand. To do something I wouldn't have done if I did it on my own."
However, the cost of evolving is not always pleasant. "It is so sensitive to me," Nowak says. "So when Ari says to me 'I don't think this work' — I am like… What!?"
"Yeah, so I have been told I need to work on my delivery of things. I can be very blunt." They laugh. "It is because my intuition is saying that. It's like 'no!' But I can't just say that, so I — or we both — tip-toe a bit about it. It is challenging." 
Even though Nowak has worked on projects with others before, neither of them has worked together on an art exhibition like this. Nowak says: "So we needed to ask ourselves how do we merge our feelings? You know, without the other one screaming. Or with us ending up doing nothing."
Creating the AMALGAM exhibition has been a case of trying something and then trying again: Consistently working towards something undefined as if in a hectic jive. 
"We thought about the process from the beginning. How something can be very simple and then see how it evolves. How can things look or change or feel when they are approached differently?"