Faze
High quality Giclée print on 265 g fine art paper exclusively created by Tinka Luiga for ALIUM. Open edition.
Giclée is a fine art printing process combining long lasting archival inks with high quality art paper achieving prints of superior quality, light fastness and deep vibrant colors.
"I love exploring the world of abstraction. The abstraction that leads me to a story. I always create something that resonates with my personal history and every piece is thoughtfully arranged, balancing space and forms.' This piece of art is part of a larger exploration and represents the different paths of life – like a labyrinth with several exits. Though it often feels like we´re getting lost, if we keep following the path, we´ll eventually end up where we´re supposed to be."
The art print is carefully packed and shipped in a protective tube.
Frame not included.
Measurements: L 50 x H 70 cm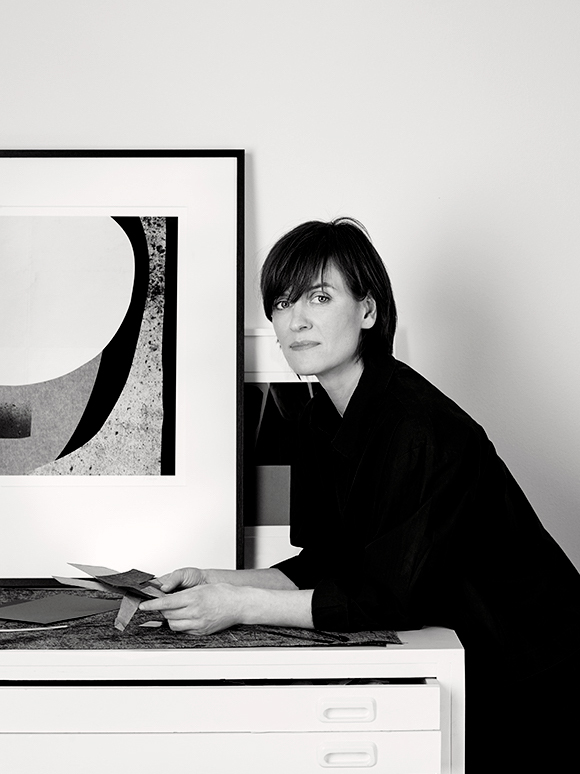 Tinka Luiga is raised between two cultures, Swedish and Estonian, and is based in Stockholm, Sweden. She runs her own design studio and specializes in Graphic Design and Art Direction. During the last 15 years, she has worked with top tier clients within the fashion, interior and lifestyle segment, creating campaigns and positioning brands.
"As a small child and already at an early age, I was influenced by my textile artist mother and the people working around her. I was a child with scissorhands and was very fascinated by forms and structures and started to create collages of paper, fashion magazines and textile samples from my mother ́s studio."
Getting inspiration from her own home, travelling and, different kinds of creative exposure, art gives Tinka the opportunity to give up control and the chance to express herself without having to show consideration and can follow a more personal path.
Her work is characterized by simplicity, a clean and straightforward approach towards textures and colours. As a firm believer in always being contemporary, she has constantly challenged herself to work with most disciplines and mediums within creative content and design. Stimulated by the possibilities and dynamics of the design world her passion for art and people is translated into everything she does.