Fjord
Original artwork by Sheryn Bullis. Oil and cold wax on 300 g art paper. Signed and dated on the backside.
"With one simple shape, the viewer can imagine a fjord and its reflection in the sea. The contrasting shadow symbolizes the midnight sun in Scandinavia. The process of applying oil and cold wax requires several layers, and many hours of drying time between layers. This process gives the painting depth, and a rich, velvety surface."
Sheryn Bullis is a British-American artist living in Helsinki. She received a Bachelor of Fine Arts degree, and has worked full-time as an artist since 2002
Framing: We recommend having this artwork custom framed with spacers and float mounting to add depth and show the raw edges of the paper.
Frame not included.
Measurements: L 54 x H 74 cm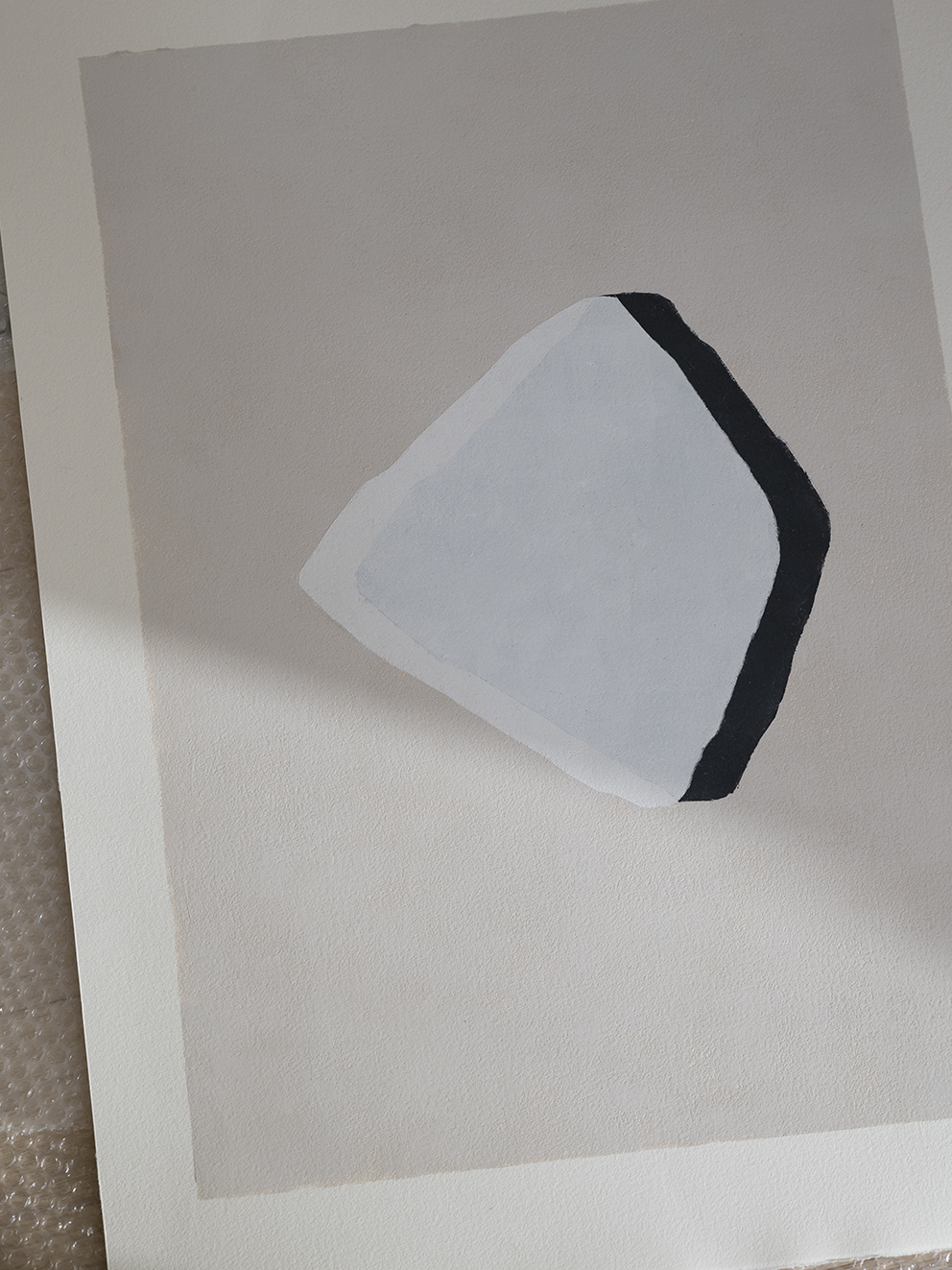 "Art is a way for me to express my perception of the world without words. I have a need to make visual representations of my observations, as I am a rather quiet person. Art also allows me to push myself in new directions, which is a way of moving forward in life. I'm constantly asking myself; — How can I interpret this idea visually?"
"Art brings warmth and soul to an interior. Since people tend to display art that speaks to them in some way, the artwork radiates that perception to the person who chose it. For those who enter the room, the artwork conveys a message about the person who lives in that space, and therefore makes the space more intimate and cosier."