Podium
High quality Giclée print on 265 g fine art paper created by Cecilie Jegsen for the Kinfolk Print Collection made in an exclusive collaboration with ALIUM. Open edition.
Giclée is a fine art printing process combining long lasting archival inks with high quality art paper achieving prints of superior quality, light fastness and deep vibrant colours.
Kinfolk photographer Cecilie Jegsen's personal series FORM explores body language through the poses and attitudes of her subjects and with the colours, volumes and lines of her composition. This image, in which the model wears a dress by Maja Brix and jewellery by Amalie Louise Rosenberg, is exclusively available at ALIUM.
The art print is carefully packed and shipped in a protective tube.
Frame not included.
Measurements: L 50 x H 70 cm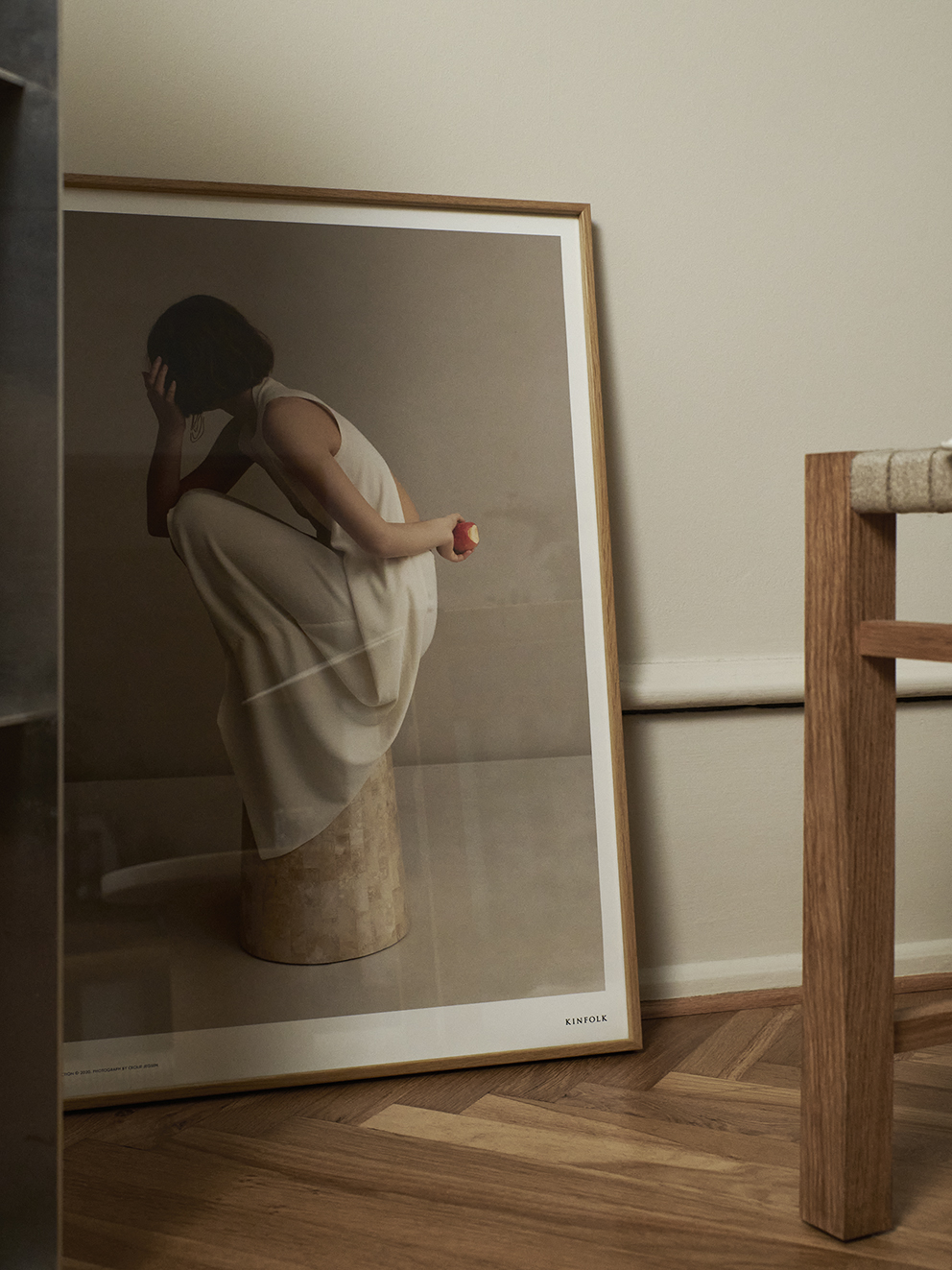 Since 2011, Kinfolk has dedicated its magazine to creativity, community and living life with intention. The same values guide its creative process; each image published by Kinfolk is selected for its ability to stand alone and stand the test of time. As an exciting extension of Kinfolk's ambition to foster community and celebrate the creative talents of its contributors, The Kinfolk Print Collection brings together a selection of exclusive prints that invite pause for thought and continued contemplation.