Roche Vase Tall
Original artwork by Nue Studio.
The Roche Vase is a sculptural wooden vase exploring abstract geometric volumes.
The monolithic form references stone-like rock formations that evoke a feeling of permanency and longevity. It offers a reflection about slowing down and appreciating our surroundings.
The material is traditional danish pinewood chosen for its sustainable value and Scandinavian heritage.
The vase is designed as an honest sculptural piece that exposes the material's natural cracks and deformities created by time.
All pieces are handmade by Nue Studio in Copenhagen. The process takes 4-5 weeks, starting with local wood sourcing, drying, and preparation. Then carefully sculpting the wooden shapes and applying the white oil finishing.
A small glass cylinder is placed at the top of the work, which makes it possible to arrange fresh or dried flowers in the vase.
Nue Studio is a french-danish furniture and interior design studio based in Copenhagen. The founders Alice Delsenne & Jacob Brinth created Nue Studio in 2018 in Copenhagen after finishing their design studies respectively at L'EDNA in France and KADK in Copenhagen. Their aesthetic is based on Danish minimalism, married with bold sculptural forms known from french design. Referencing nature and archetypal architecture, lets the duo create contemporary designs while bringing a sense of timelessness. 
Measurements:  L 18 x W 9 x H 58 cm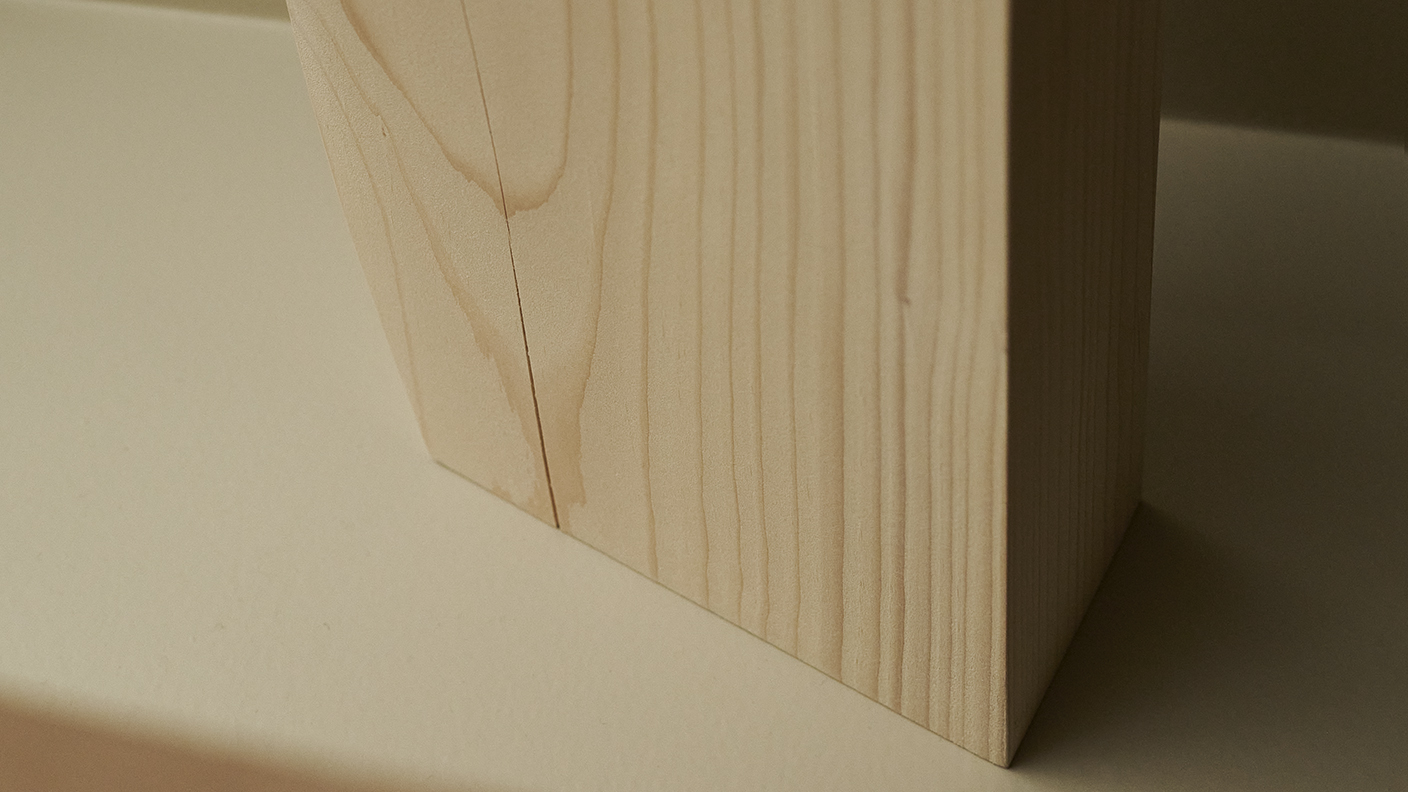 When Nue Studio was founded Alice & Jacob sat down and wrote a handbook that defines everything about how they should live – everything; how they eat, what they wear, how they shape their home etc. – This holistic guide is based on the values of minimalism, slow-living, and sustainability. These values then take physical form in the spaces and objects that they create. The way they live is also the way they design and vice versa, it is completely merged.