Abstract Mountain Tops
Original artwork by Danish artist and former fashion designer Malene Birger. Signed.
Collage of torn black paper placed on a structured white cardboard background.
For decades art has been an integrated and important part of Malene Birger's life and work. She is a dedicated and passionate artist and art collector. Creativity is her driving force. Painting, graphic design and visual arts play a vital role in her work and style.
Measurements:  L 42 x H 59 cm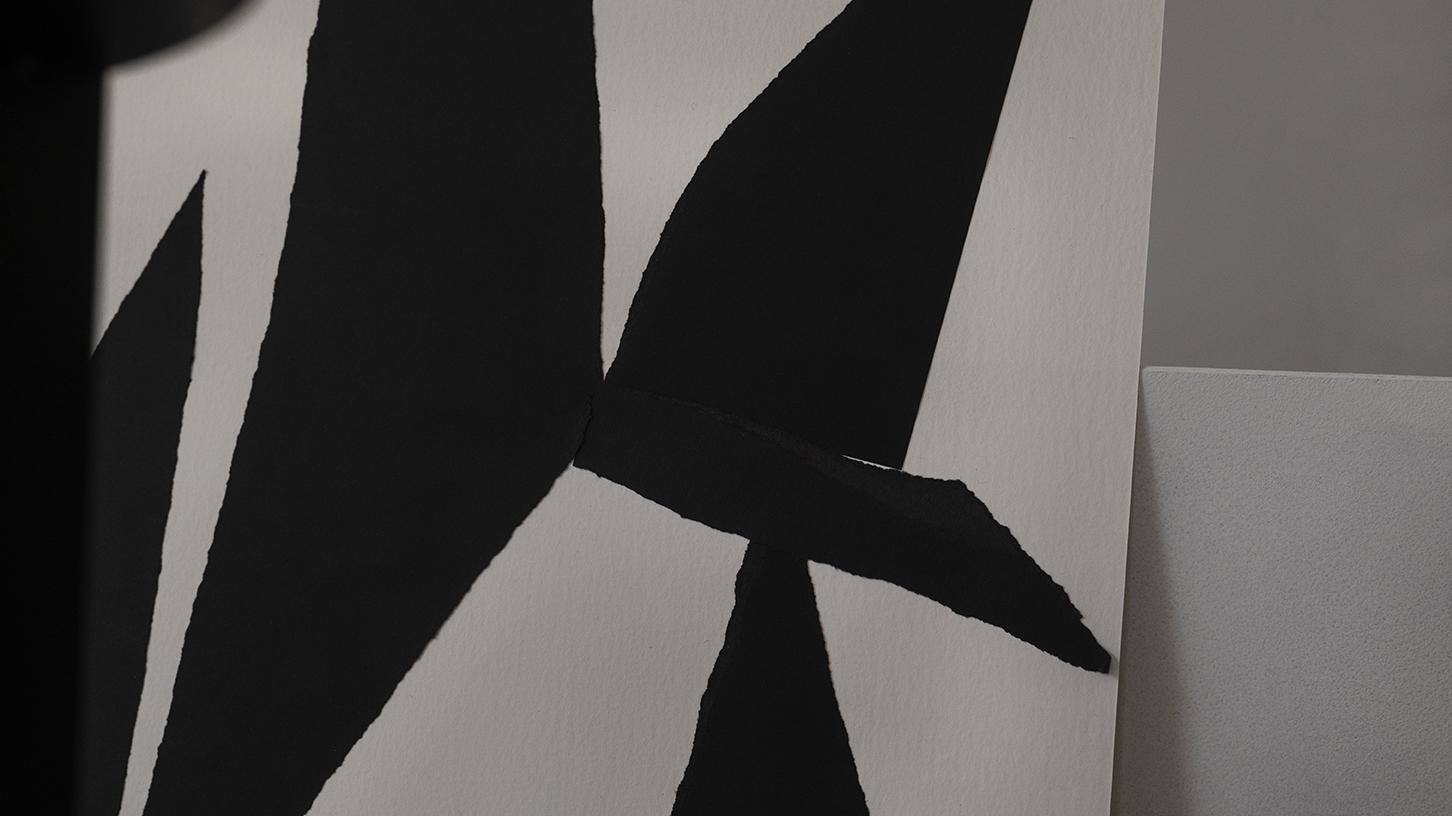 Malene Birger started painting when she moved to Mallorca in 2007. She has since focused on developing herself within new techniques and materials. At present she spends most of her time in her studio.
"I can't live without my creative work, taking courses, working with my tutor – to be in that flow and process is freedom…. time stands still. I go into a space where I feel fulfilled, relaxed and inspired".
And Malene Birger finds her inspiration in almost everything:
"I don't really look for specific inspiration… inspiration is everywhere. It's not only what you see, it's how you translate the inputs and source. The art I create depends on my mood and my energy. To travel and meet other cultures, visiting artists and to follow creative people are all very stimulating".
Portrait photography credits: Lis Kasper Bang