L' Univers
High quality Giclée print on 265 g fine art paper exclusively created by Lucrecia Rey Caro for ALIUM. Open edition.
Giclée is a fine art printing process combining long lasting archival inks with high quality art paper achieving prints of superior quality, light fastness and deep vibrant colors.
Lucrecia Rey Caro is an artist and freelance graphic designer from Argentina.
"I'm always exploring and experimenting with new concepts and ideas. I consider myself a very curious and self-taught person. Right now, I'm getting acquainted with the world of sculptures and visual arts."
The art print is carefully packed and shipped in a protective tube.
Frame not included.
Measurements: L 50 x H 70 cm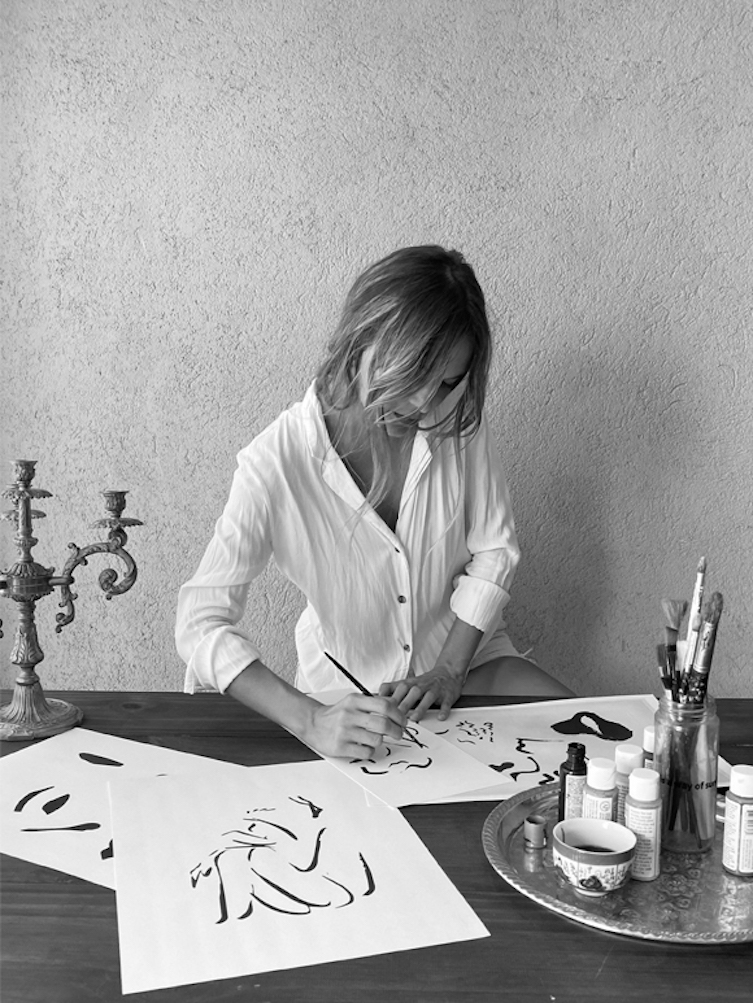 "From a very young age, I got involved in the art world. I painted and made handcrafts. As I grew up, I found art as my strongest form of expression. It's the best way I find to show my thoughts and emotions. I'm a person who finds inspiration everywhere, from small to large details; In places such as, nature, music, poetry or the air. I find inspiration in everything that can exalt my senses and make me feel something special. I create through emotions."