Half Column 004
Unique object by Copenhagen-based artist Linda Weimann, part of her seven piece series EXTENDED DUALISM.
Gypsum sculpture.
The series 'EXTENDED DUALISM' by Linda Weimann consists of 7 different works in gypsum, based on the dualities of profile and curves, hard and porous material, sharp edges and soft shapes.
An algorithmic dualism develops at the interspersion between profile and the form that is created by the system of the ornament. In this way, a further processing of stucco in its expression and methods is created; expansions and variations of the same shape within new scales and spatiality. The gypsum material is not only a material, but the definition of the work itself – by drawing profiles through spatiality.Transitions between the rounded and the angular, between pedestal, podium or half column define the character of the project.
Measurements: L 38  x W 49  x H 60  cm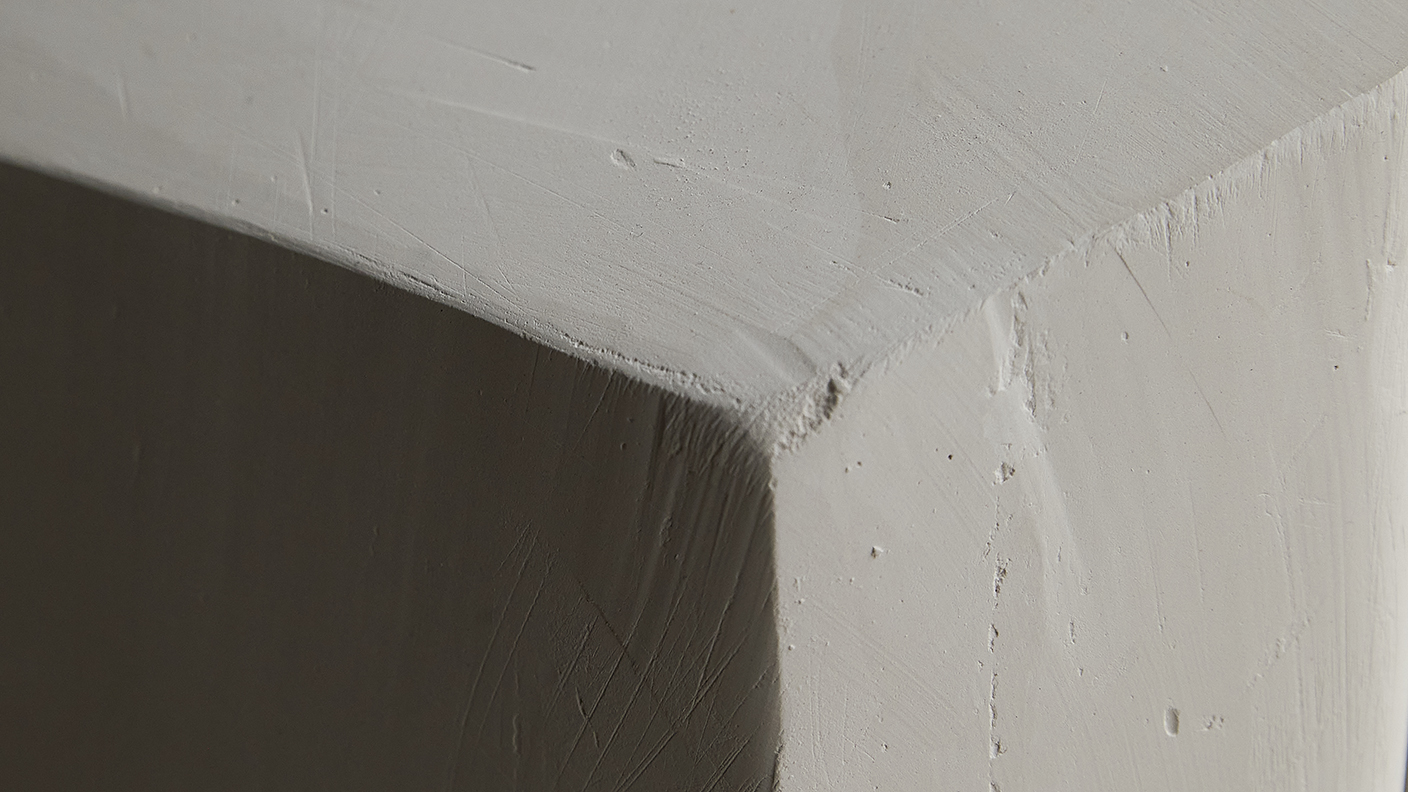 Since Linda Weimann graduated from the Royal Danish Academy of Fine Arts, School of Design in 2010, she has worked on redefining ornamentation both in process and expression.
The essences of her work is bringing traditional craftsmanship and values to a contemporary context. Her conceptual thinking and aesthetics creates new approaches to complex technical production methods merging design in thise field.
Constant curiosity is a natural part of Linda's practice and has resulted in a wide range of projects spanning from site-specific installations to details.