Elements 13
Unique object by Copenhagen-based artist Linda Weimann, part of her ASLANT series.
This is a series of handcrafted reliefs and elements in gypsum, raw clay and pigment. The deconstruction of the order behind the ornamental language brings new aspects to both the aesthetic and the matter in object design. The materials natural properties are distorted by the angles and profile edging in the aslant curves.
ASLANT is a new order to define the profile in the relief. It strives to emphases the silhouette, outline and profile edge of the twisted perspective in the ornamental language. Built on thoughts of Deconstructivism and Suprematism. ASLANT breaks down the traditional formal order seeking clean lines and pure shapes. Between space and object in the shadow of the composed matter. The natural coloring surface is from raw earth pigments from the products of "MATTEO BRIONI", Italy
Measurements: L 25 x W 14 x H 25 cm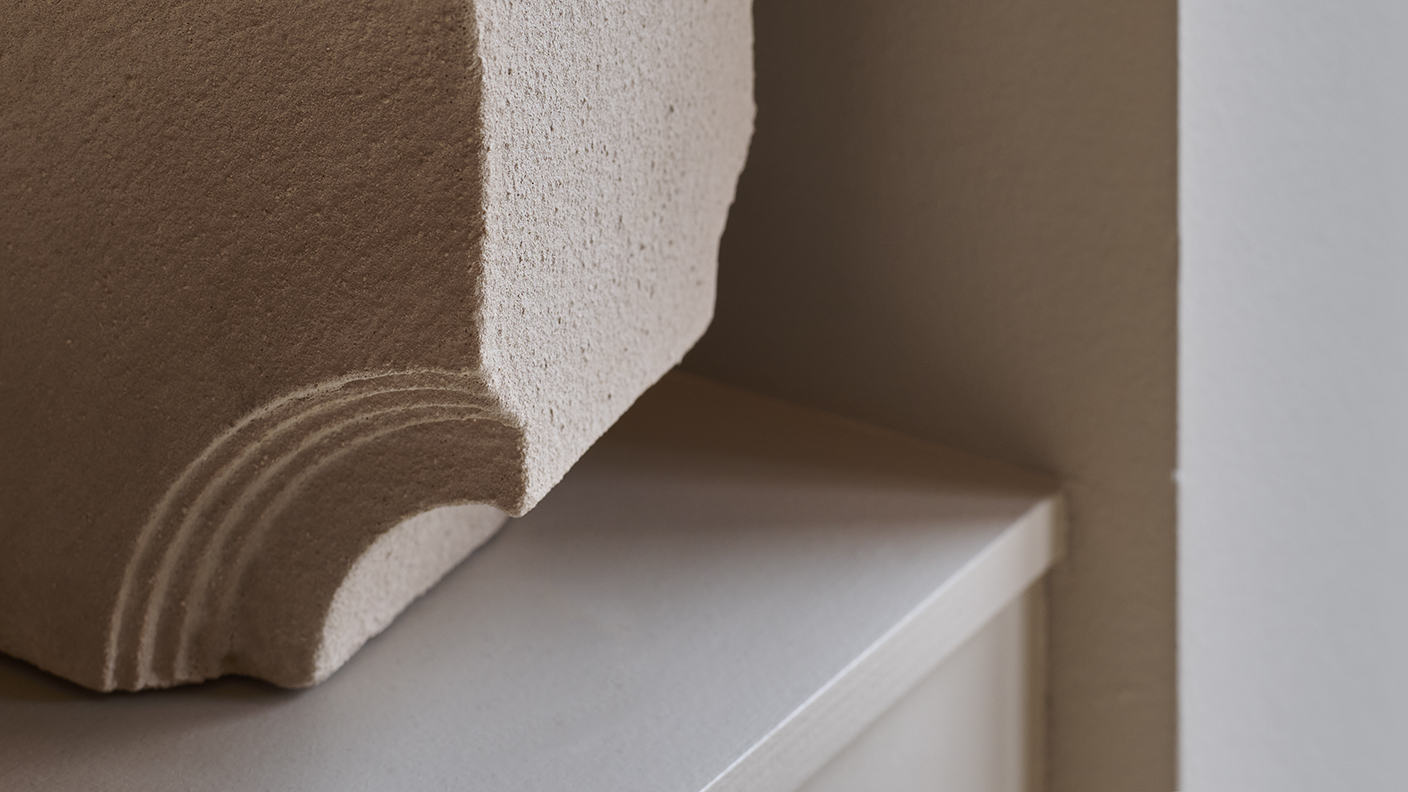 Since Linda Weimann graduated from the Royal Danish Academy of Fine Arts, School of Design in 2010, she has worked on redefining ornamentation both in process and expression.
The essences of her work is bringing traditional craftsmanship and values to a contemporary context. Her conceptual thinking and aesthetics creates new approaches to complex technical production methods merging design in thise field.
Constant curiosity is a natural part of Linda's practice and has resulted in a wide range of projects spanning from site-specific installations to details.