Parcel no. 2
Original artwork by Leise Dich Abrahamsen.
Earth toned acrylic paint and plaster on canvas. With oak frame. 
Inspired by the shapes and structures of architecture Leise has created a series where the artwork's composition is stretched to the edge of the canvas, creating a balanced and dynamic composition. The meeting between a smooth, painted surface and a structured, tactile one gives a contrasting yet calming feel to the work. 
Leise Dich Abrahamsen is a well-know Danish artist with a distinctly playful style and a deep passion for colors, composition and the endless possibilities they provide, working from her studio based in Frederiksberg.
Measurements: L 53,5 x W 4 x H 43 cm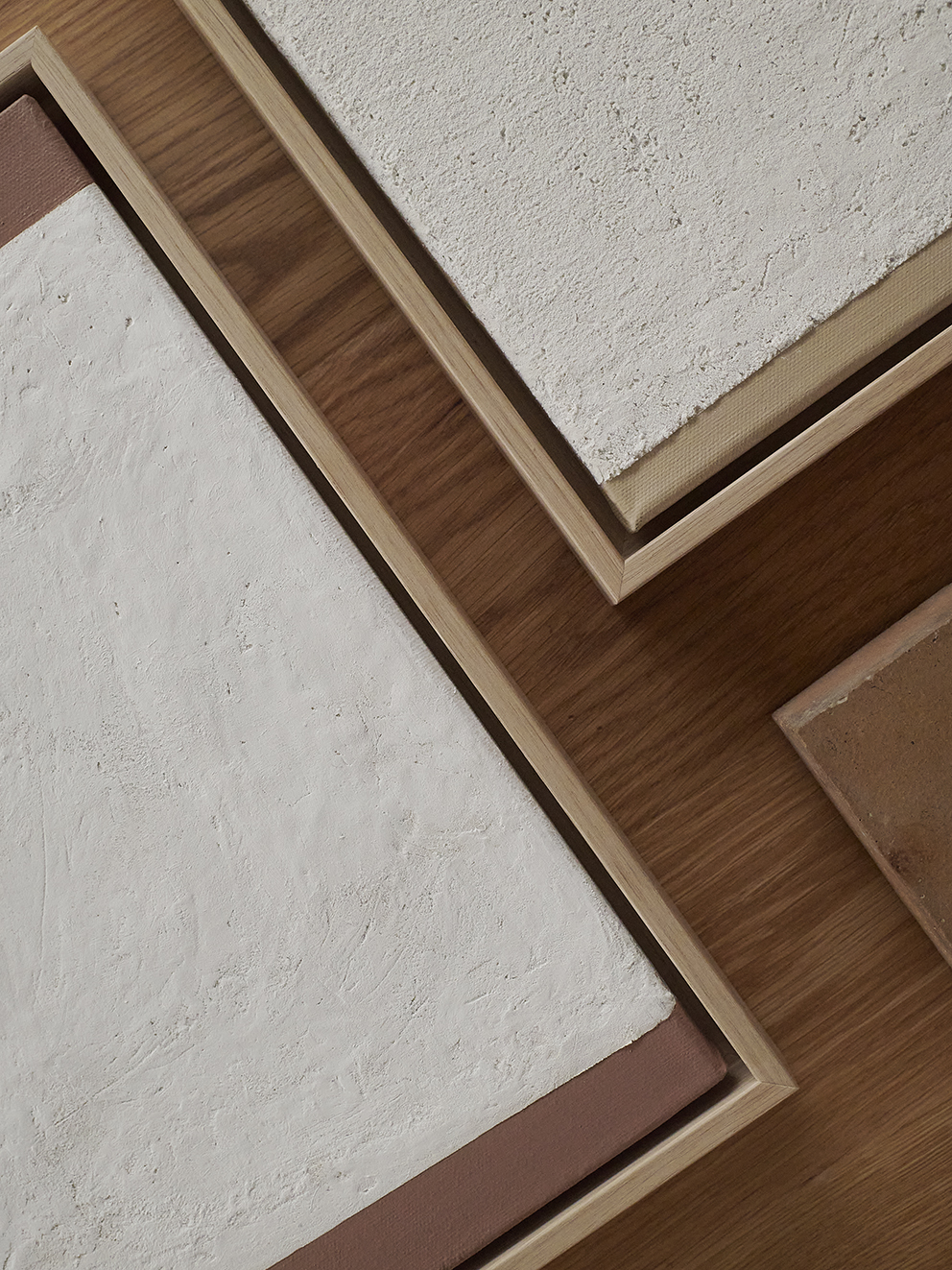 Leise had her first exhibition in the 1980's together with a group of other young hopefuls. Over the years her works has been exhibited in both Denmark as well as many other European countries.
For Leise art is an extra dimension and an opportunity for immersion, in a fast-pacing world. Getting inspiration from the world around her, city life and country retreat.
When asked to describe her artwork Leise replies: simplicity – color love – focus.