Paths
High quality Giclée print on 265 g fine art paper exclusively created by Julia Hallström Hjort for ALIUM. Open edition.
Giclée is a fine art printing process combining long lasting archival inks with high quality art paper achieving prints of superior quality, light fastness and deep vibrant colors.
Julia Hallström Hjort is an artist and illustrator from Sweden.
"When painting abstractly I often let the brushes and pencils live their own life and take whatever path they like. It's an instant and intuitive process which can end up in something intentional or something completely unplanned."
Paths shows two lines, either going separate ways or joining together and following a common path, depending on the way you choose to look at it.
The art print is carefully packed and shipped in a protective tube.
Frame not included.
Measurements: L 50 x H 70 cm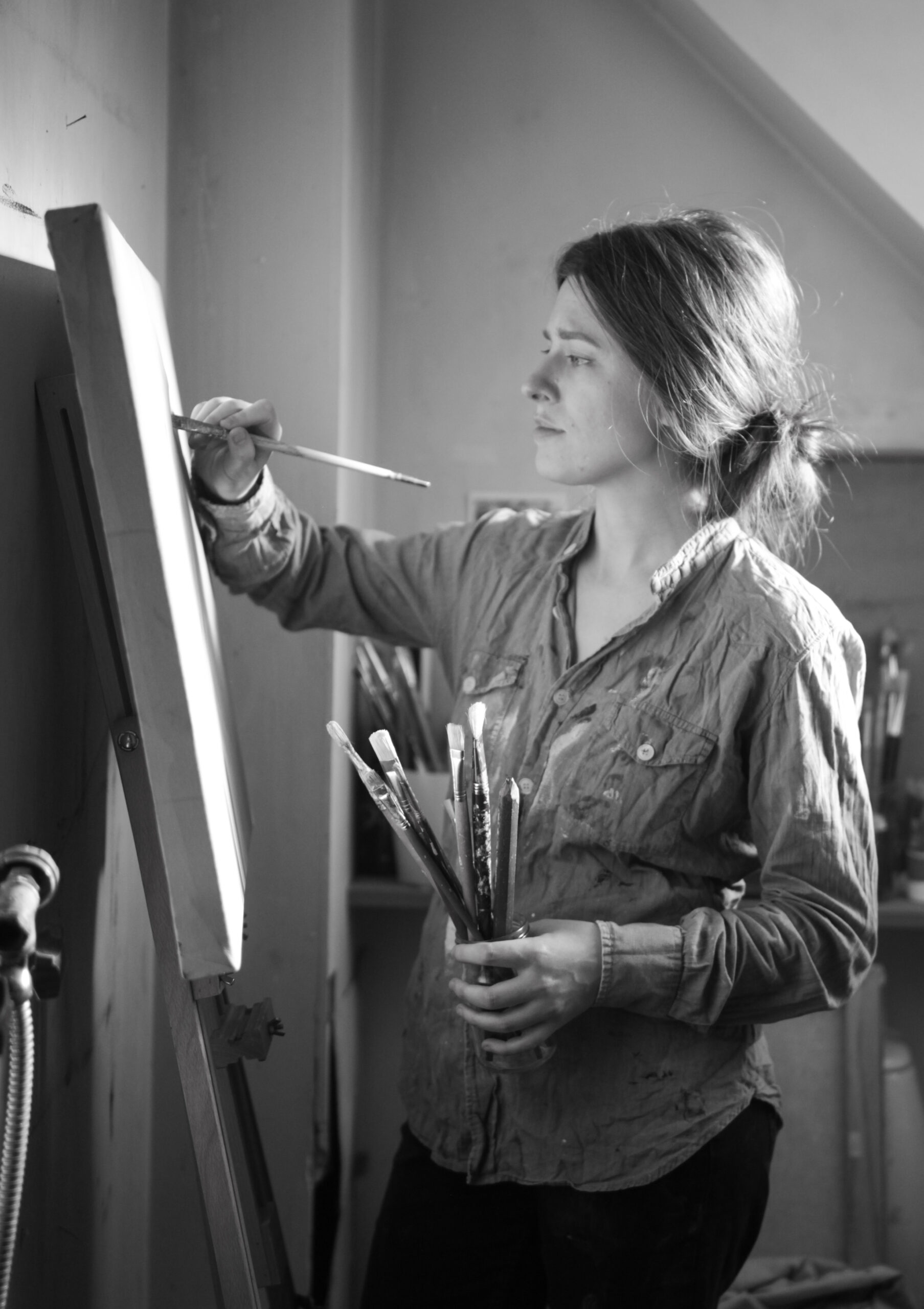 Already from an early age, Julia started to create art. "I was old enough to grab a pencil really. I remember the joy and excitement I felt as a child when my mother filled the kitchen table with paint, brushes, and paper and gave me free rein to create."
Inspiration comes to Julia mostly when traveling and when visiting art museums and galleries, art is a big part of her daily life. She describes her artwork with the following words: Simple, honest, and curious.
"I like to combine different techniques, materials, and themes, working with both figurative, realistic, and abstract pictures. I often aim for simple and graphic pictures, created by shapes and colors that in some way appeal to me."