The Reinvention of Forms 54 – Framed
One of a kind framed photography print by Jonas Bjerre-Poulsen. Exclusively available at ALIUM. 
All imagery appear in the photographer's newly published monograph "The Reinvention of Forms" (2020).
Archival pigment print on Hahnemühle Museum Etching 350 gsm. Museum Etching is an acid- and lignin-free natural white cotton art paper with a coating. The heavyweight textured paper does not contain optical brighteners and is characterized by its finely textured surface, depth and a three-dimensional effect. Raw-edged paper.
The frame is made from American Walnut with a dark oil, and designed to have the thinnest possible profile seen from the front combined with an increased depth allowing the textured paper to shine. Inspired by traditional Japanese wood box making principles, the frames have two spline joints in each corner. The glass of the frame is high quality museum glass that minimizes reflections and protects the artwork against daylight. The frame is bespokely designed for this artwork and hand-built in Denmark.
Jonas Bjerre-Poulsen is an architect, art director and photographer based in Copenhagen. Trained at The Royal Danish Academy of Fine Arts in Copenhagen, and founding partner at Norm Architects, Jonas mixes his spatial sensibility and understanding of shape with conceptual thoughts and visions that bring creative projects to life. 
Pre-framed. 
Measurements: L 41 x W 5 x H 51 cm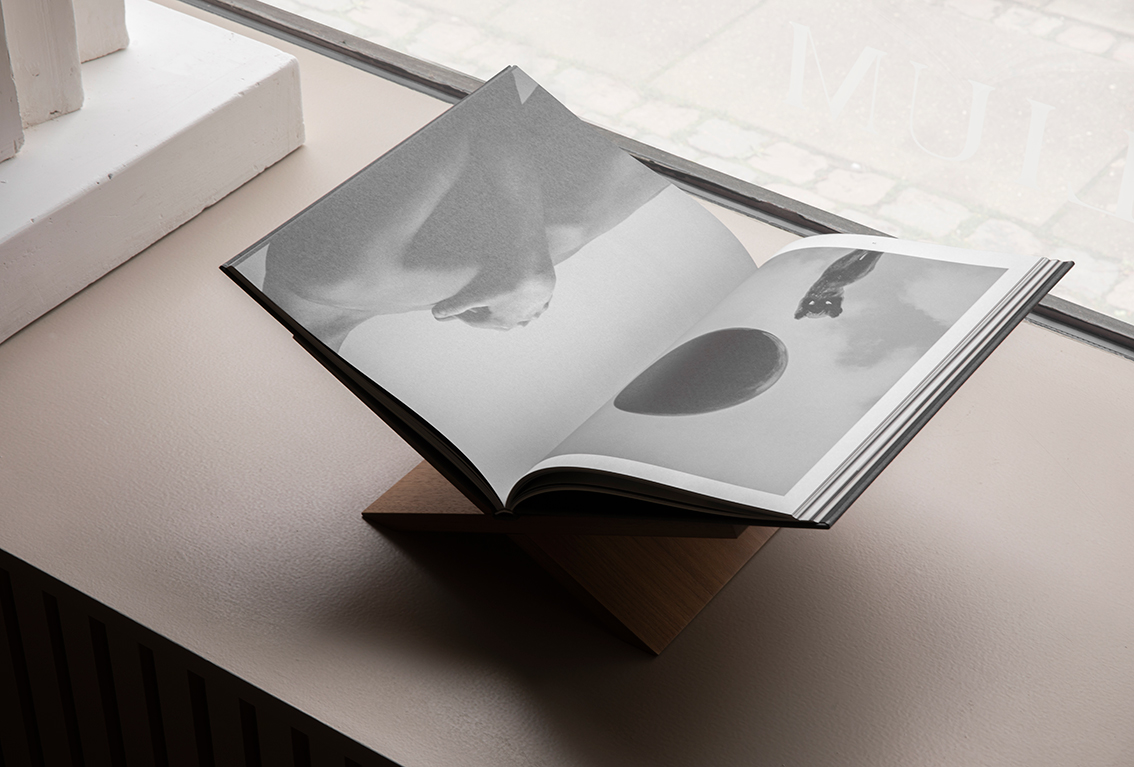 "To capture a scene with a camera is to reinvent what is already there. Creating an image takes observation and imagination: Through careful composition, an image can suggest something about the scene beyond the stillness of the frame or inspire an entirely new one in the imagination of each viewer."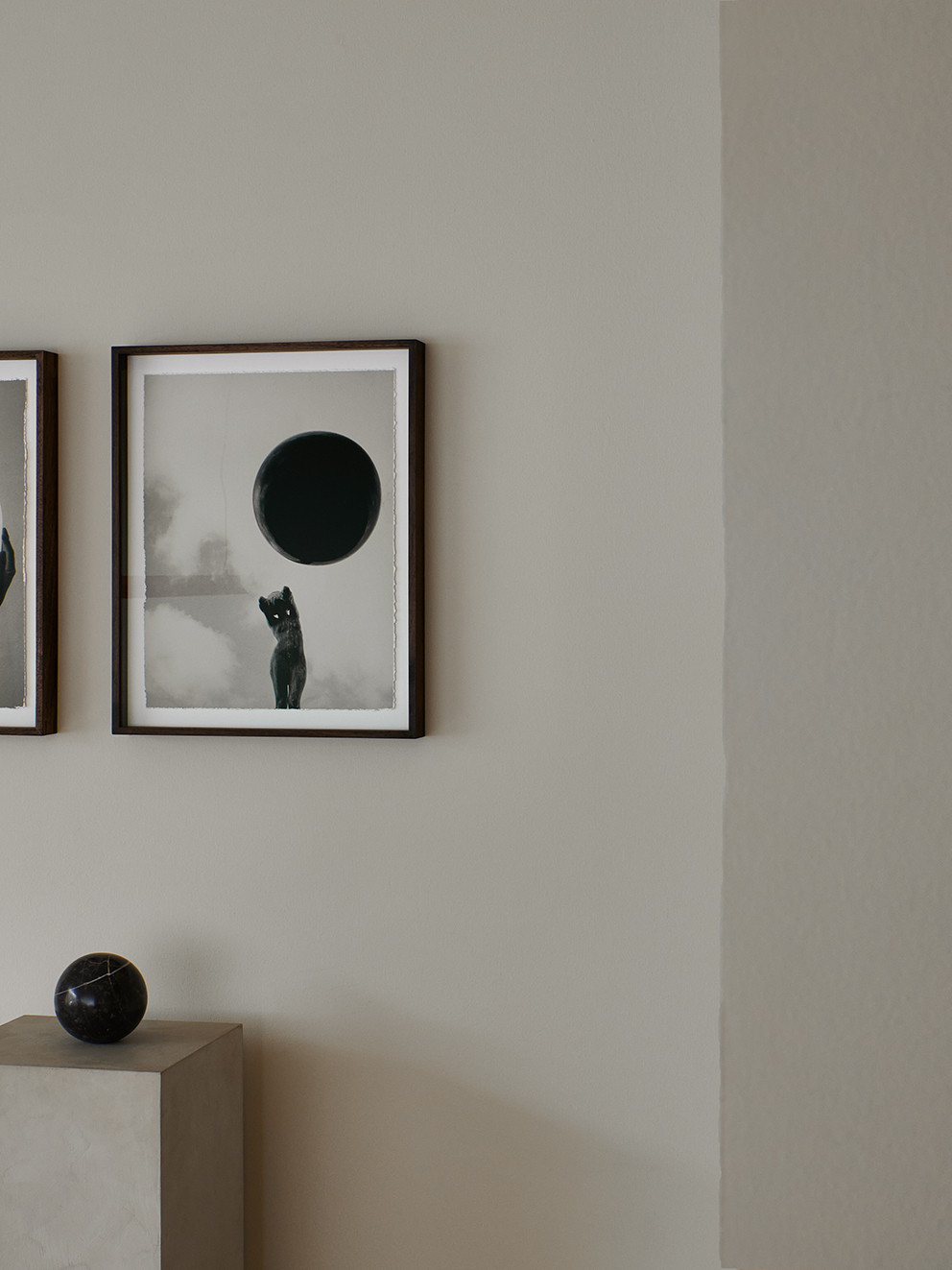 "As a photographer, I'm drawn to the motif of spheres. I always note the spherical shapes and circular elements that I observe. I see them everywhere—in bodies, in architecture, in nature. To me, a sphere is a perfect shape; it is entirely symmetrical in that all points on its surface lie the same distance from its center. To appreciate its purity, then, a sphere must be viewed in its entirety."
"A striking collection of the Danish photographer's cinematic compositions. Fragmenting bodies, architecture and nature, Bjerre-Poulsen reinvents the forms around him as luminous images, creating intimate and enigmatic juxtapositions that invite the viewer to look again and imagine what lies beyond the frame.
A trained architect, Bjerre-Poulsen brings to life his understanding of tactility, minimalism and detail by anchoring his still life series around a recurring motif of spherical shapes and through rendering each image in exquisite black and white tonalities."