Open II
Original artwork by Jane Denton, exclusively created for ALIUM. Petroleum blue and white cotton hand stitched onto canvas, finished by tightly stretching the design over a board and mounting it into its frame.
Jane Denton created this artwork at the beginning of 2020 – Feeling excited about the year ahead and open to new opportunities – hence the name of the artwork: 'Open'.
Wanting to create a piece for ALIUM that uses contrasting blocks of colour, yet appears delicate and refined, Jane Denton started the design process with sketches of elongated shapes and added longer fine lines to create a sense of elegance.
Jane Denton lives by the beach on the Kapiti coast in New Zealand, where she creates textile art from her sunny studio. Her work is all about texture, colour and design. Using cotton or wool carefully handstitched onto canvas, she creates delicate, precise pieces that are clean, fresh and contemporary.
The artwork is pre-framed.
Measurements:  L 51 x W 4 x H 61 cm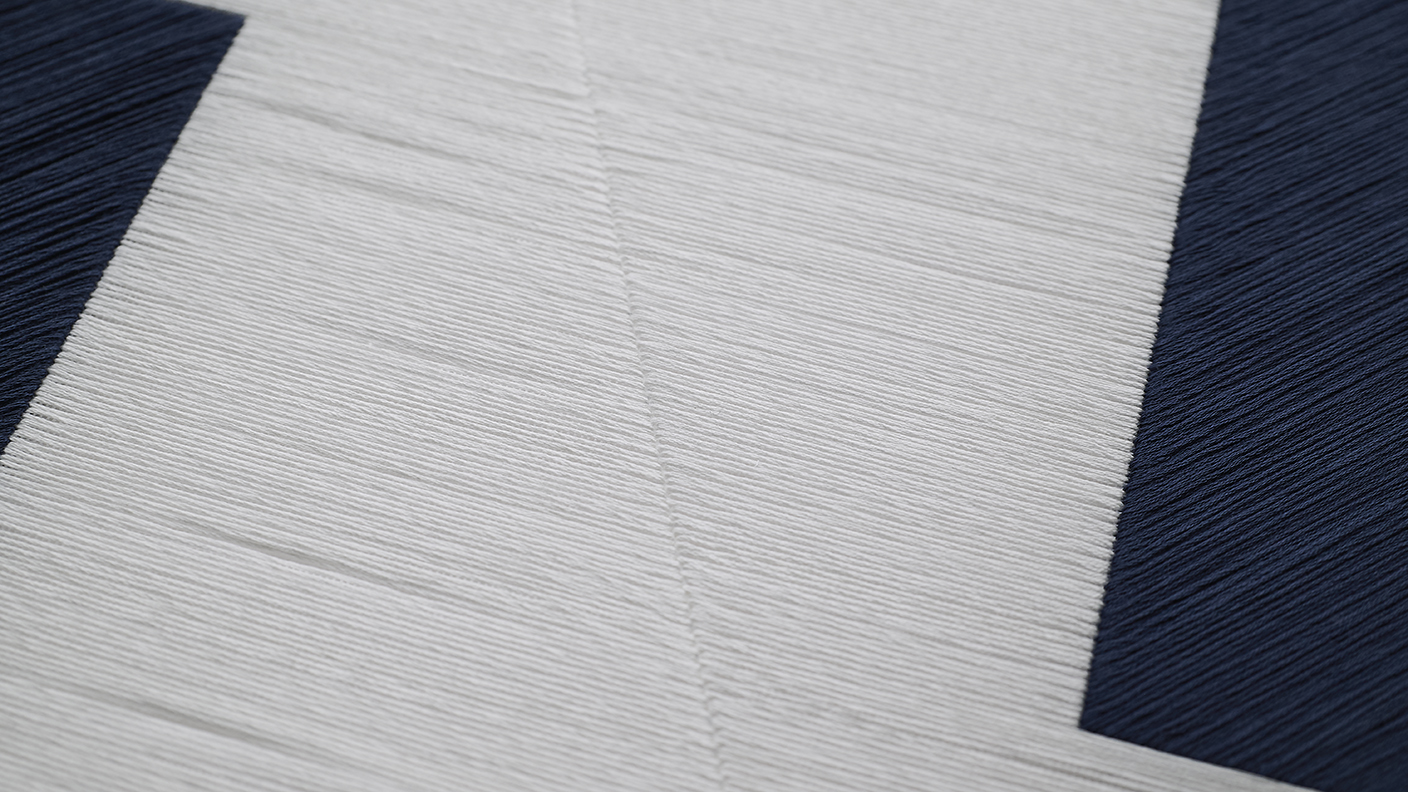 When designing this piece for ALIUM, Jane Denton chose the deep petroleum blue colour, inspired by the summers in  New Zealand.
"Colour is so important to me, and my compositions range from bright and bold to soft and muted. When a piece is right it 'sings' – there's really no other way to describe it"