RAAKA 04
Original artwork by Ida Vikfors, signed on the back. Mixed media with a base of plaster on an acid free canvas panel. The white color is the natural color of the texture paste.
"We all need a solid ground, a place to feel safe and to find stillness. This series of artworks is an expression of my experiences with my own mind, where I have created a place for you to find your solid ground, you can choose to leave something behind or to enter something new. Sculptural lines creates a surface that the eye can rest on, a surface that changes depending on the light and what you want to feel that day.
Ida Vikfors is a Finnish artist, now living in Sweden with a background as pattern designer and artisan in textiles and sewing. Idas works has a minimalist expression with focus on creating different dimensions, allowing the viewer to explore shapes and shadows that changes over time, depending on the light or a person's mood.
Framing: Painted wood frame included.
Measurements:  L 31 x W 2 x H 43 cm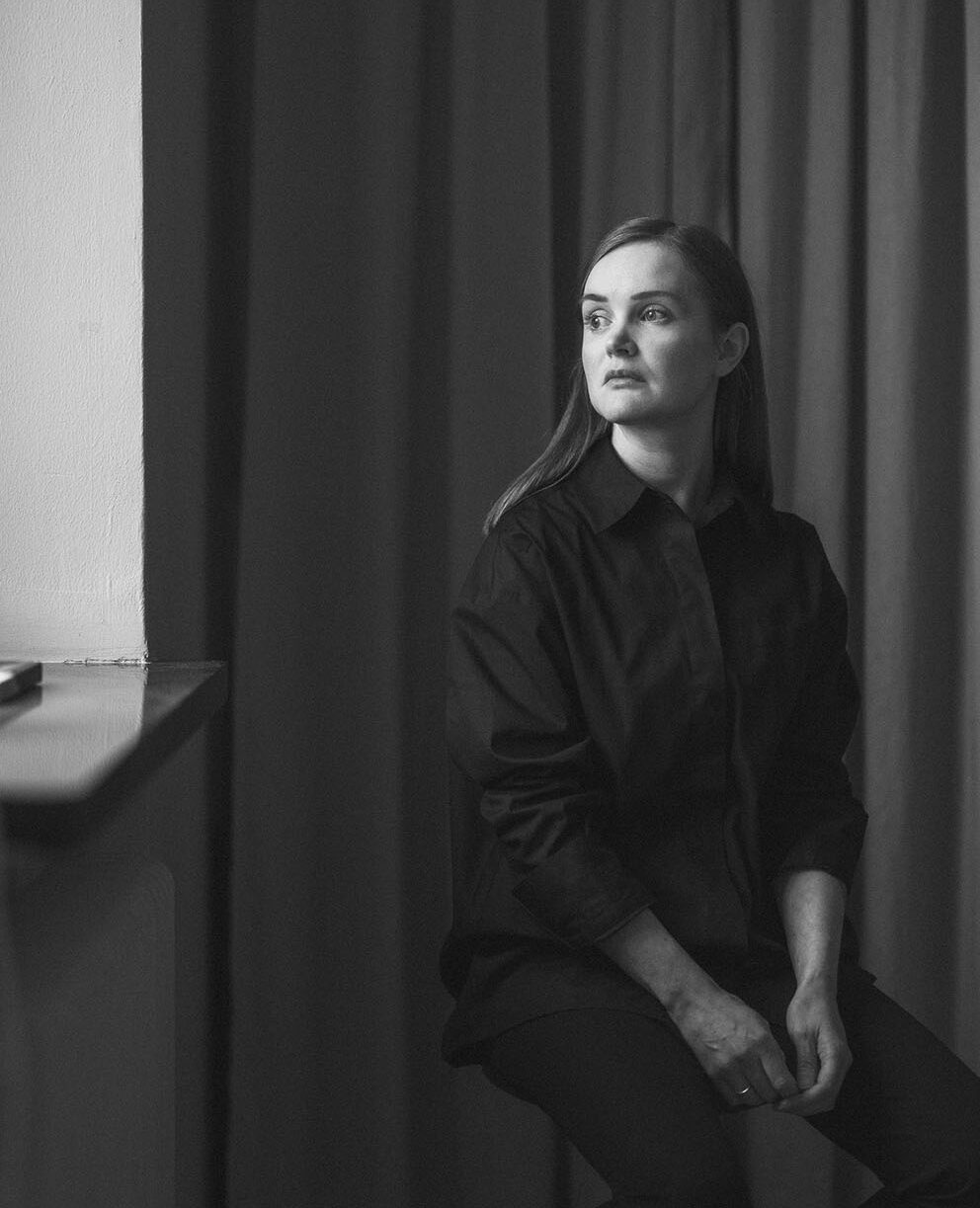 "I need to be calm, from the inside out. Meditation is good for me, to find that creative state. I often get ideas when I am stressed and have a lot going on, or when I need to process something that has happened. But I carefully collect all ideas and make small samples, so when I find that state of mind where I am most creative, I have something to get inspired by. In the end, it may turn out completely different, but it is an important part of the process."
"I am both fascinated and frustrated over the technique I am working with. My artworks are living their own life and I can't decide exactly how I want them to be, but that is also the part I love most."
"I want my work to appear tactile and almost a bit fragile, though it really is a rough and long lasting surface. The meeting between what the material is and how it is being perceived is the thing that I love and which I want the viewer to experience".