Soft Rock Vase 01
Unique, handmade sculptural vase made by Hanna Heino. Signed on the inside.
Color: Gentle white.
Hanna Heino is a Finnish based interior designer, stylist and ceramic artist with 15 years of experience in creating timeless and harmonious homes. Before founding her own studio she worked in leading interior architect offices as well as in furniture design and renovation construction businesses.
Creativity has been a part of Hanna's life ever since she was a kid and early on she started to create ceramics. Today, ceramics is an essential part of her design philosophy.
Measurements: L 20,5 x W 12 x H 20 cm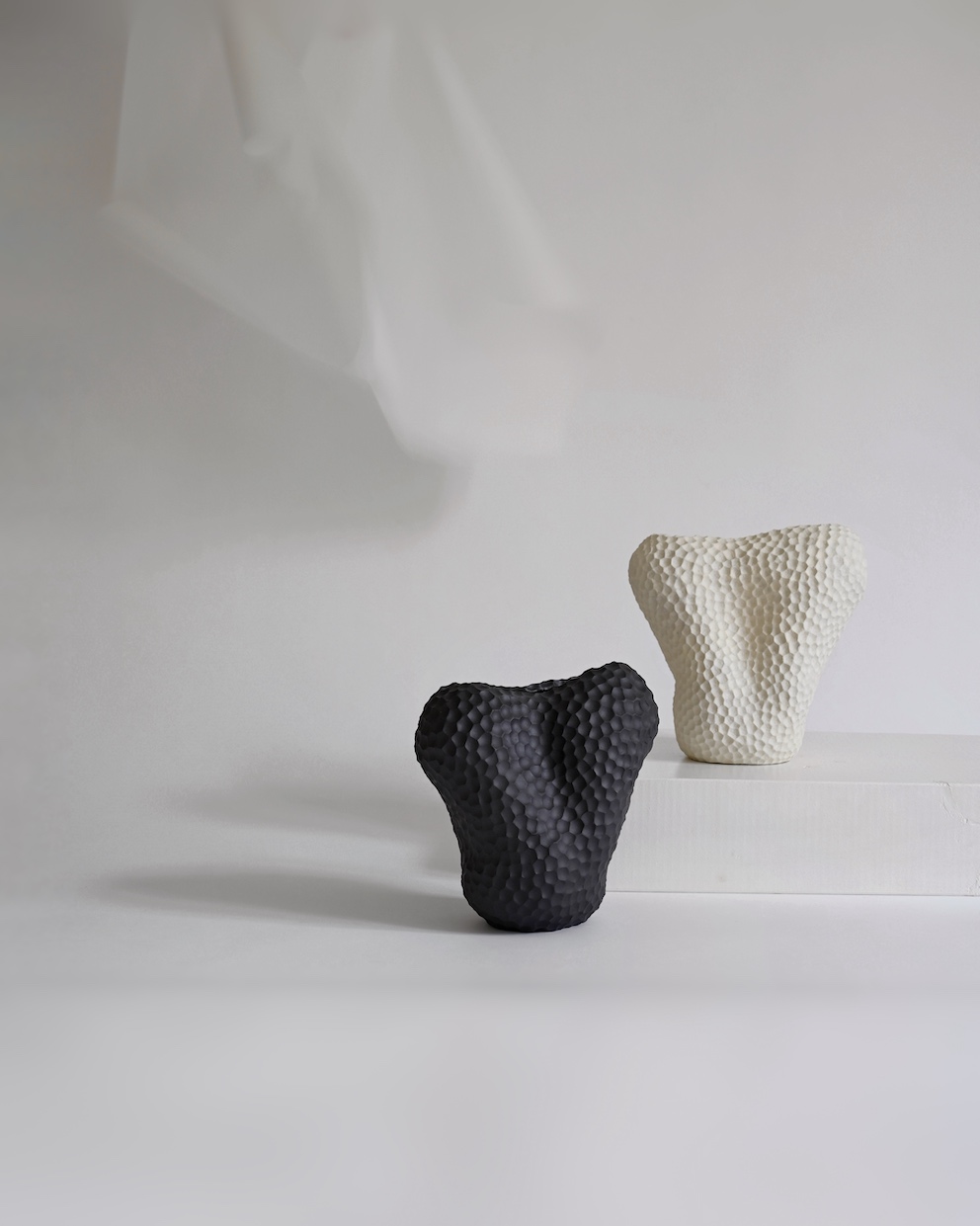 With the soft rock vases I wanted to achieve a soft feeling within the raw and hard ceramic material. Each small shape on the surface is handmade one by one.
You can enjoy the vase filled with flowers or as a unique sculpture.