Garden
High quality Giclée print on 265 g fine art paper exclusively created by Emil Salto for ALIUM. Open edition.
Giclée is a fine art printing process combining long lasting archival inks with high quality art paper achieving prints of superior quality, light fastness and deep vibrant colors.
Emil Salto is an artist educated at The Royal Danish Academy of Fine Arts in Copenhagen. His work is balancing a minimal geometric language between the abstract and the narrative.
The art print is carefully packed and shipped in a protective tube.
Frame not included.
Measurements: L 40 x H 50 cm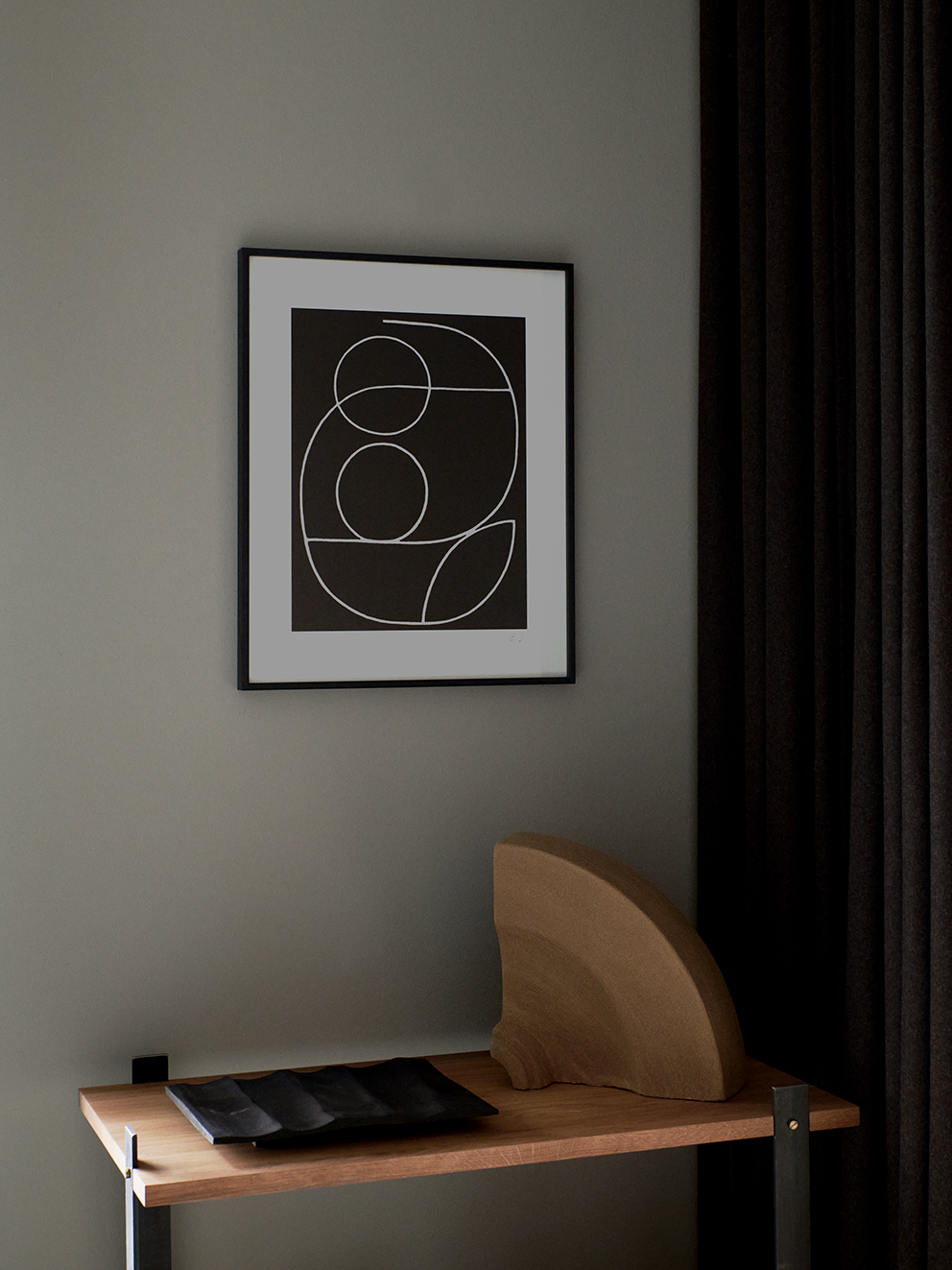 "The starting point for these works is a myriad of geometric and organic forms painted loosely on the paper, leaving behind a chaotic map of lines, from there I begin to paint over these lines of untouched paper, starting the process of reduction, of "digging out" the image. What drives this work is pure curiosity, I'm curious to see what images hide in the lines and if I can find it, the process is balancing between will and chance, creation and destruction, repeatedly negotiating witch line to paint over next, with the clear notion that every time I make the choice I potentially find, -or loose the image, in the end, it's a game of trust and instinct."