Painted Gouache 01
Original artwork by Danish artist Berit Mogensen Lopez. Painted gouache on 100% cotton, handmade paper. One of a kind, signed by the artist.
Berit Mogensen Lopez is a Copenhagen-based designer and artist, graduated from the Royal Danish Academy of fine arts with a degree within fashion and textile design.
Framing: We recommend having this artwork custom framed with spacers and float mounting to add depth and show the raw edges of the paper.
Frame not included.
Measurements: L 21 x H 30 cm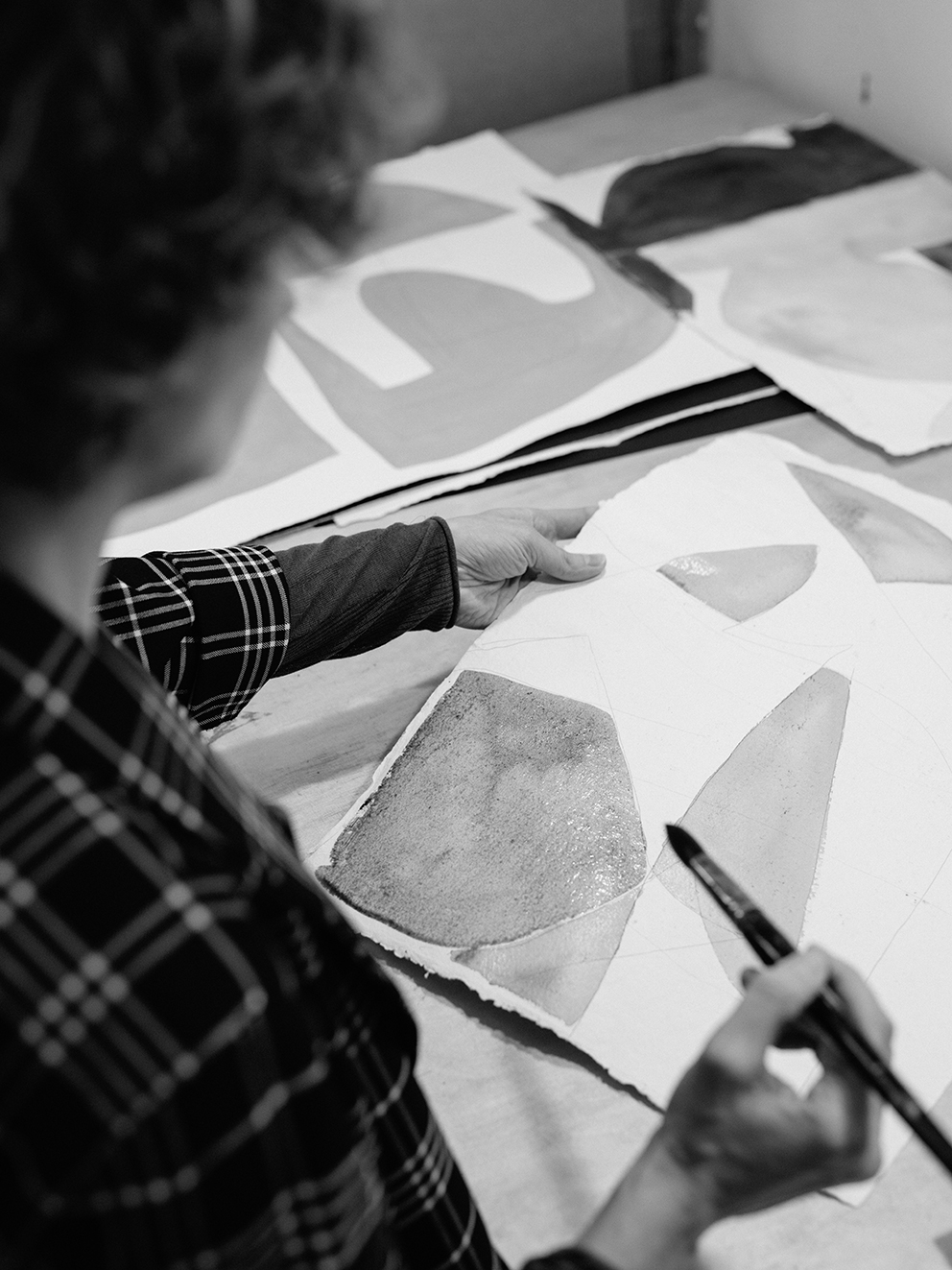 For this series, Berit Mogensen Lopez was inspired by the mutual effect of the materials, the paper and the watercolors. How the colors melt into the texture of the handmade paper and how you have to paint slowly to fill out the surface. This slow and attentive technique gives a "zen" feeling to the process and the final composition.