Combined Shapes
Original artwork by Danish artist Berit Mogensen Lopez. Watercolor and pencil on 100% cotton, handmade paper. One of a kind, signed by the artist.
A contrasting meeting between geometric forms and the organic material of the paper.
Berit Mogensen Lopez is a Copenhagen-based designer and artist, graduated from the Royal Danish Academy of fine arts with a degree within fashion and textile design.
Framing: We recommend having this artwork custom framed with spacers and float mounting to add depth and show the raw edges of the paper.
Frame not included.
Measurements: L 56 x H 75 cm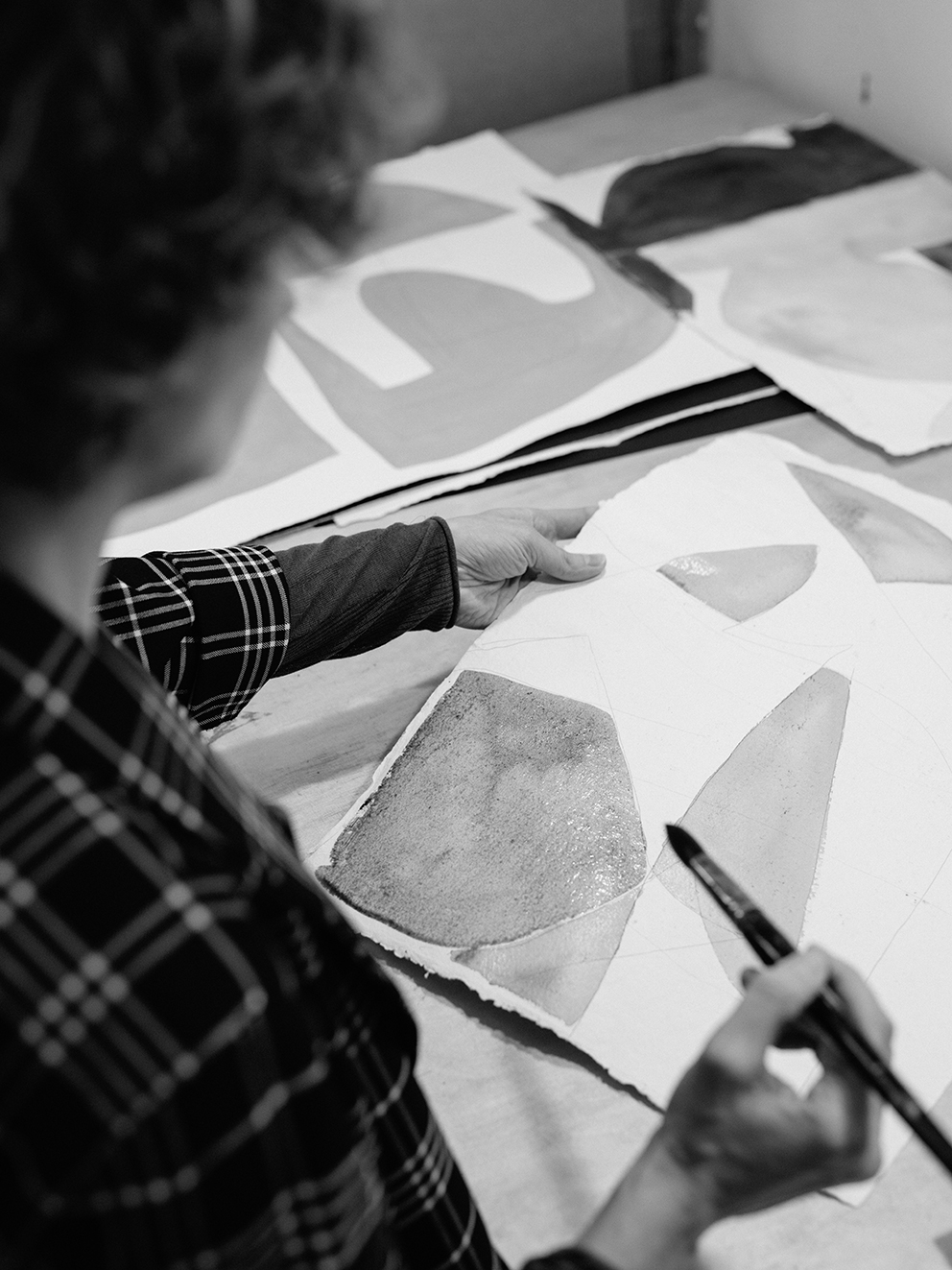 The composition of shapes overlapping and extending each other invites the eye to wander and follow new forms and lines.
A special dimension of color depth is created when the thin dye is slowly applied to the structured paper.