Grid
High quality Giclée print on 265 g fine art paper exclusively created by Atelier Cph for ALIUM. Open edition.
Atelier Cph is a Copenhagen based design studio established in 2012 by trend forecaster Sara Ingemann and art director Mandy Rep. Atelier Cph is a space for artistic expression and creative development in the heart of Copenhagen. Their work has a high focus on tactility and quality where experimentation with different techniques, textures and materials is essential in their work.
Giclée is a fine art printing process combining long lasting archival inks with high quality art paper achieving prints of superior quality, light fastness and deep vibrant colors.
The art print is carefully packed and shipped in a protective tube.
Frame not included.
Measurements: L 50 x H 70 cm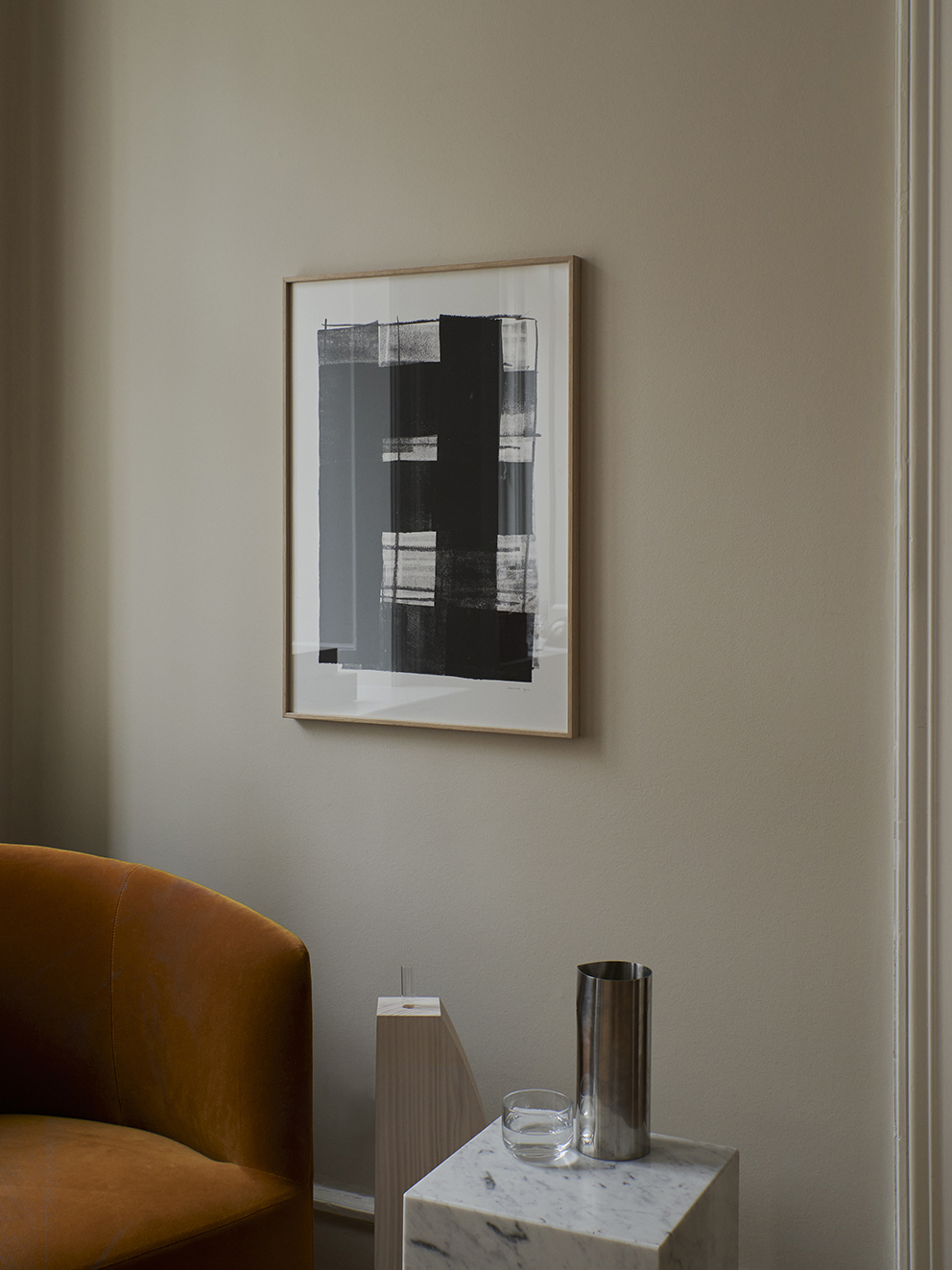 "For this exhibition, we were inspired by architectural lines and sketches. Architecture tells so much about the history of places and it is tightly linked to different art movements. We are very inspired by modern architecture that merged in the 20th century, for example, De Stijl, Bauhaus, Brutalist architecture and Constructivist architecture. At the same time, we find great inspiration in the minimalistic but artistic approach from these times architects and artists. All this inspiration we have translated into our new 2d and 3d pieces where we experiment with tone on tone colours, geometric shapes and different techniques."