Folded Edges
Original artwork by Anna Johansson. Signed on the back. One of a kind. Matte black gouache pigment on 100% natural organic linen (285g/ m2), working with negative spaces of raw linen and creating a geometrical design.
"This work is a process of creating new angles from an existing form. Almost like pretending to have a piece of paper and folding the edges to explore new shapes and interesting connections."
To the Swedish Stockholm-based artist, Anna Johansson, being creative has been a way for her to connect with herself and close off the outside world with all its pressure.
Today, working both as an artist and as Creative Director at the Scandinavian shoe brand; Flattered, she unfolds her creativity both during her working hours and when she comes home. To Johansson art is all-enveloping.
Measurements:  L 60 x W 2 x H 80 cm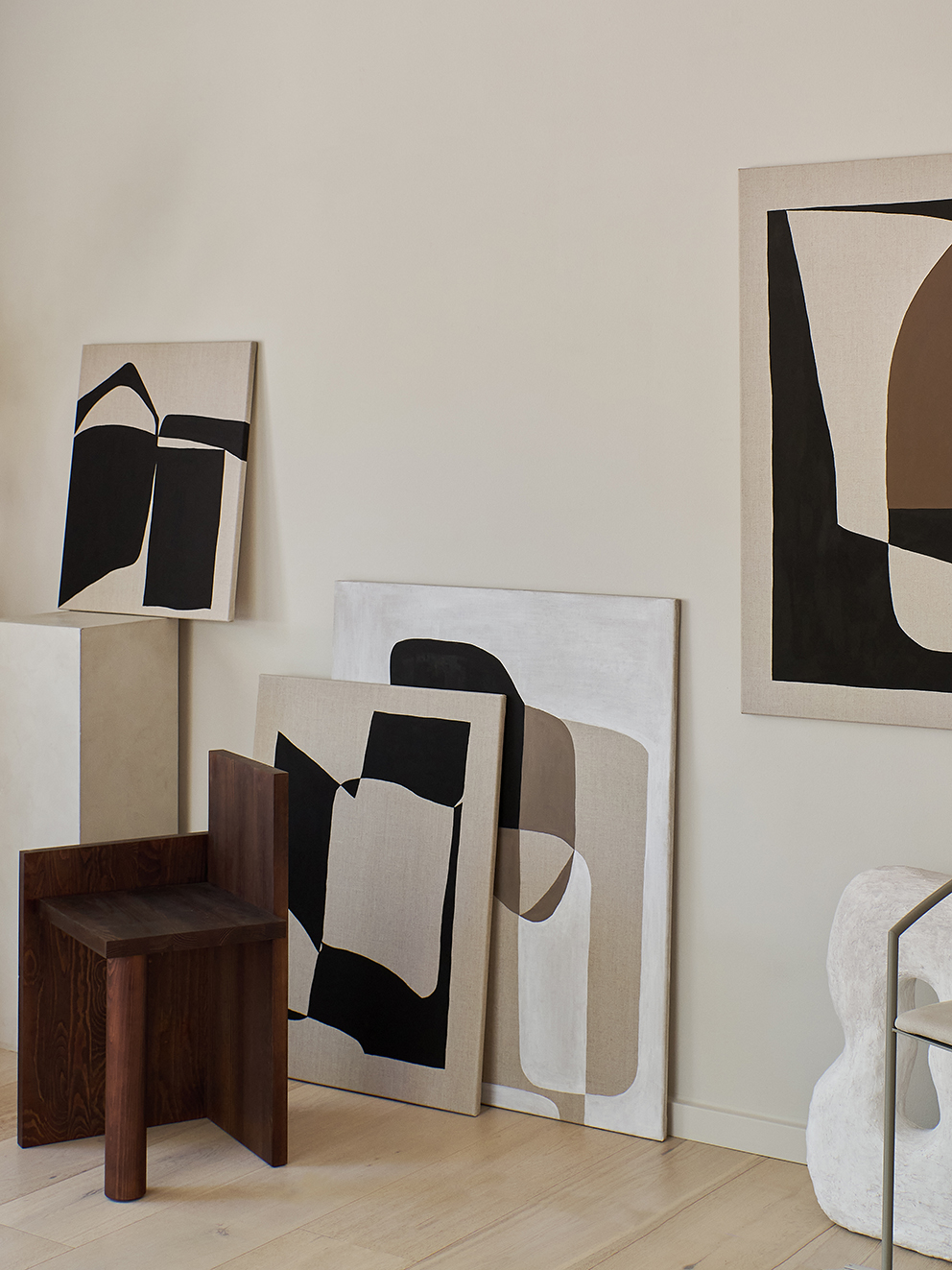 "To me creating things should be an unforced and happy process.
As a child, I was very fascinated by architecture, glass art, dance, and interior design. I was certainly a bit odd when I think about it. But I have always had a need to express myself with my hands and visualize what I have in my head. With my background in art and fashion design, it became natural to start working with fashion drawing. This has since resulted in multiple forms of art, as abstract sculptures and paintings."