Doric Plissé 2
One of a kind artwork created by the Danish artist Amanda Betz. Made on Acid-free carson paper.
The artwork is pre-framed in a white oak frame.
Amanda Betz is a Danish artist based in Copenhagen. Amanda Betz graduated from the Royal Danish Academy of Fine Arts, School of Architecture in 2005 and was awarded the acclaimed VOLAprize for her final project.
Amanda Betz works in the intersection of art, design and architecture, with a special interest in light, space and the span between two and three dimensions. Her work tends to reflect architecture as fragments of buildings, and she has garnered both local and international acclaim for her ability to capture complexity in a simple object. She has a unique experimental approach and uses patterns and geometrical constructions to create spatial objects that reflect light and shadow
Measurements: L 39 x W 10 x H 104 cm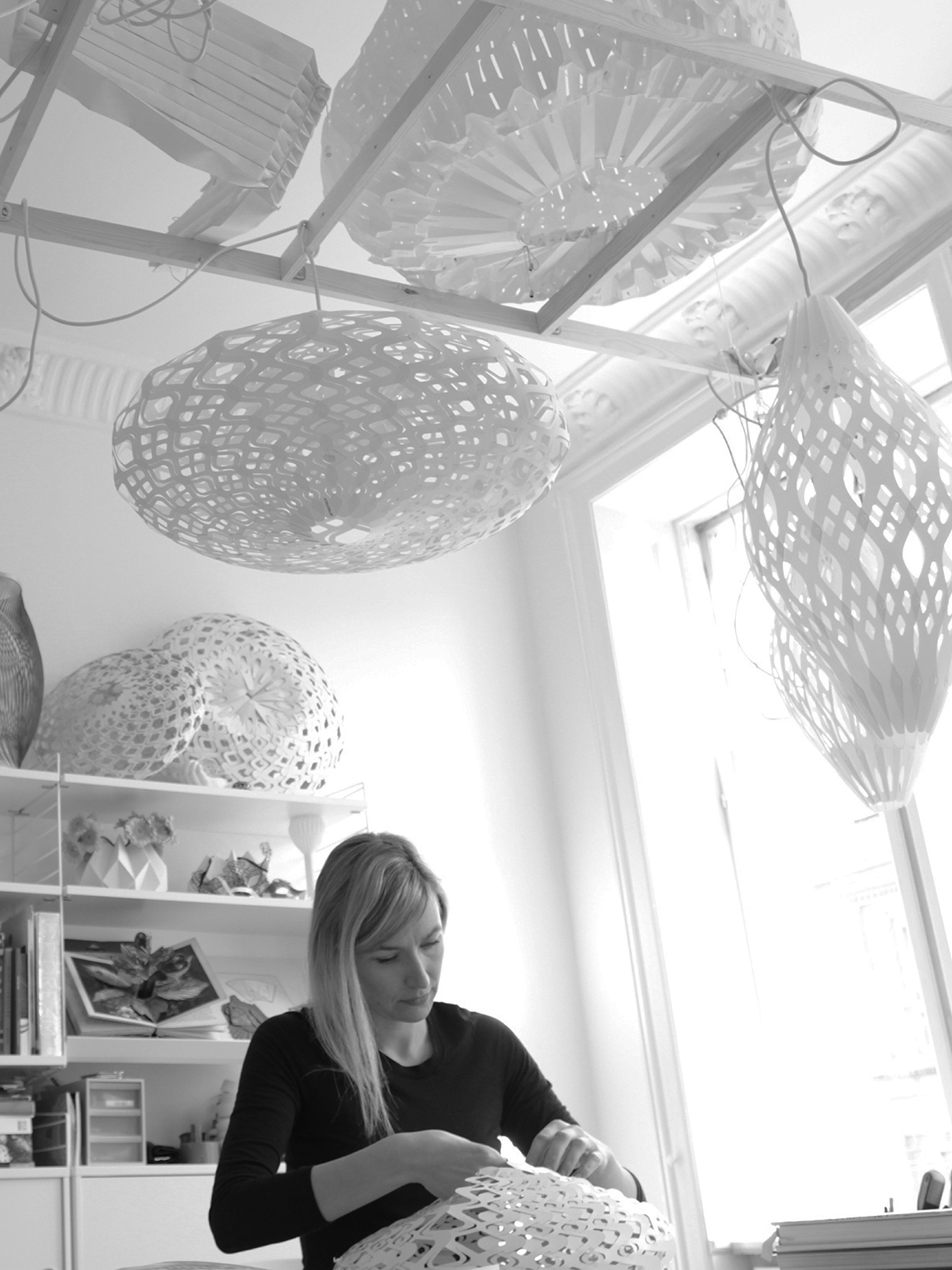 Amanda Betz's creative process typically begins with paper that she folds, cuts and prints and with classic pencil sketches. She enjoys pushing the boundaries of paper, to achieve new experimental shapes.
"I studied Beaux Arts in Versailles, France 1999 – my art has an origin in very classic craftmanship as drawing, painting and building models. I get a lot of inspiration from art, architecture and craftmanship from before 1875. Everything that challenges the way we use materials and expands the field of understanding what we look at."